Last night on First Dates Ireland, viewers met 20-year-old Laylah Beattie from Wexford - the first transgender person to appear on the RTÉ show.
During the episode, you may have heard Laylah referred to as David but since filming in the restaurant, David has begun identifying as Laylah as part of their transition.
If you missed the episode, you can catch up on RTÉ Player now.
Laylah's date for the night - and possible future valentine - was the lovely Kyle who identifies as pansexual, meaning that he is attracted towards people regardless of their sex or gender identity.
In the video above, the Cork man insists that he can relate to going through a tough time as he had to battle cancer at the young age of 17.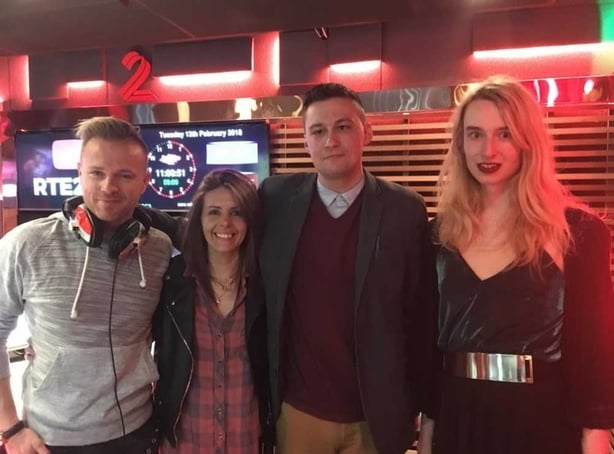 Laylah and Kyle joined Nicky and Jenny on RTÉ 2FM to discuss why they signed up to First Dates Ireland. For Kyle,
"I came close to dying, probably about three times I would say between clots and not getting checked in time so yeah, I came close so I just kind of went 'go find someone' and it was better than going online because people can sometimes see the cancer stuff and go 'oh, I need to take a step back'," he explained.
As for Laylah, she told Nicky and Jenny that she was nervous too on her first blind date.
"Yeah, I was nervous going. It was my first ever time doing a blind date and I wasn't sure like... obviously, we know nothing about each other and I've always explained to somebody before I went on a date about my situation because I just find that easier," said Laylah.
Listen to Laylah and Kyle spoke on The Nicky Byrne Show with Jenny Greene below.
Watch First Dates Ireland on RTÉ2, Tuesday, February 13th at 9.30pm or catch up on RTÉ Player now.