Room to Improve returns to RTÉ One this Sunday with an absolute gem. It's Daniel v Dermot as Ireland's favourite architect throws his eye over the Donegal home of Daniel O'Donnell and his wife Majella.
The couple live in a large four-bed detached home in Kincasslagh, west Donegal that Majella feels is in need of an update. Daniel, however, is less than enthused.
When it comes to the master bedroom, Daniels view: "And there's not a thing wrong with it, before you start and we're not changing it!
"I mean you can't change this."
"Of course you can change it", Majella argues.
Looking at Dermot, Daniel responded: "No, there no point in coming up here and throwing good money after bad."
Check out the video below.
With her husband on tour, Majella enrolls the help of Dermot to re-imagine the house. The architect must unify three ground floor rooms to create a huge open plan kitchen and living area, overlooked by a mezzanine library.
Dermot tries to sell the two on a Scandinavian wood interior with a visit to the elegant Breac House at Dunfanaghy but Daniel has no time for the 'folly' of oak finishes and 'secret' doors.
In fact, Daniel is far more interested in adding an ensuite bathroom to every bedroom in the house.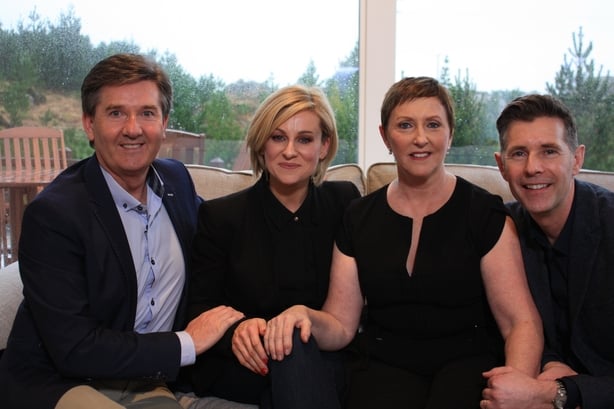 As a massive consignment of triple glazed windows arrives on site, Dermot must reassure his most strong-willed clients yet.
Watch Dermot, Majella, and Daniel on Room to Improve this Sunday, 18th at 9.30pm on RTÉ One.