Janice Butler catches up with popular presenter and host of Ireland's Got Talent, Lucy Kennedy.
"The girl next door," is how Lucy Kennedy describes herself and it's this familiar, warmly down-to-earth trait that has made her a fixture on the Irish TV landscape for over 15 years. She has a likeability that can't be faked or manufactured and she naturally lights up a room with her infectious ebullience.
That ease has stood to her, no more so than this year, which could well be her best yet; beginning with her new gig as host of TV3's Ireland's Got Talent, and the return of the successful, Living with Lucy. In the early days, Lucy's ladette demeanor was the perfect match for challenging co-stars, none more so than those filthy puppets, Podge and Rodge, who she corralled for three seasons of their chaotic talk show.
Her laugh is as filthy as ever and she's no push-over, but nowadays there's a smooth confidence to Lucy that wasn't as evident in Podge and Rodge days. Her gleeful willingness to jump into situations remains too, but she's no longer seeking approval as a public figure.
She says that's down to age; at 41, she declares that she just doesn't "care" so much what people think. "I would have cared in the past that maybe I needed to lose a few pounds or make more of an effort or needed to be the perfect chef, but now, once my children are happy and healthy, I'm happy. Children are a brilliant leveller, a very grounding experience," says the mother of three.
Life at home in Dublin with her children and husband, Richard Governey, is a busy one, with her eldest Jack (8) set to make his Communion this spring; daughter Holly (5), a budding journalist who follows mum around with a notebook and pencil; and baby Jess (1), who is cooing beside her as we speak and is "good as gold" according to mum. "It's totally bonkers but it's a doable bonkers", she laughs about her hectic schedule.
"People always say 'Oh my god you have three children,' but I think the biggest shock was going from one child to two. If you have two, you can manage six.
"That said, when I look back to my Podge and Rodge days and someone had said in a couple of years I'd be a working mum with three kids, I would have laughed in their face, but now I am and I love it."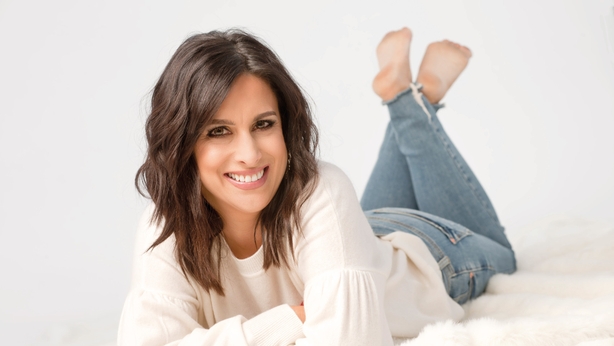 Lucy fetched up in Ballydung Manor on RTÉ 2 in 2006 after various jobs including au pair, flight attendant, advertising sales and a spell working behind the scenes on A Scare at Bedtime. Her three seasons with the terrible two were a huge success; nonetheless, she bravely jumped ship for the first season of Living with Lucy, leaving the O'Leprosy brothers with a different Girl Friday every week.
"It was a really hard decision at the time and a bit of a risk, but I knew if I didn't leave then I would always be 'Louise' from Podge and Rodge for the rest of my life."
Living with Lucy was an instant hit, with many thousands of us watching her take up lodgings with celebrities
of various wattages, such as Samantha Mumba, Jade Goody, Senator David Norris, Brian McFadden and Calum Best.
"It's crazy that it's done so well," says Lucy, "because when you think of the format, it's pretty much just a nosy Irish girl moving into a famous person's house, but people love it. There are many things in life I'd fear but people just aren't one of them, I have zero fear when it comes to people. All my pals and my husband say 'How can you just move in with a stranger?' but I never really think of it like that."
Her time in the controversial Katie Hopkins' home last year was the most talked about in the show's history, something that didn't surprise Lucy. "I was conscious that people would have thought I loved everybody I lived with, so I was ready for someone that I knew I wasn't going to like," she says.
"She was exactly how I expected her to be; I just kept on trying to get into her head but I couldn't understand the way she thought. It was a good thing to do and it really challenged me as a person and a broadcaster."
She has two more shows in the can, due to air soon, including a road trip with Nathan Carter and his band. Her other short-term move is with Kellie Maloney, the transgender former boxing promoter who managed Lennox Lewis when he was known as Frank Maloney.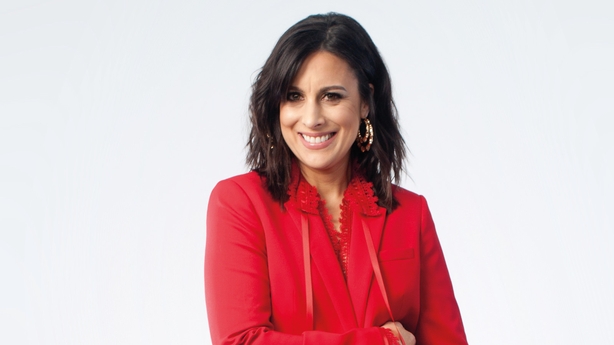 Lucy describes that episode as "a little bit more serious than the usual." She has spoken in the past about her eight years with RTÉ and how she sometimes felt overlooked for gigs. She says her move to TV3 with Living
with Lucy and to host The Seven O'Clock Show was a good decision.
"I've been in telly a long time, since I was 25, I've seen things go right and go wrong for people so I'm just grateful that I'm at a really good stage in my life and work.
"I like being my own boss. While it can be a little bit scary at times, it's exciting because I'm in charge of my own fate and decision. I'm in this business long enough to know what I like and what I don't."
One thing she certainly does like is her new job on Ireland's Got Talent, which she says is "right up her street. I think one of the reasons why I got the gig is because I genuinely love people and I'm very affectionate.
I was really chuffed to be asked to do it; there were rumblings about it a year ago and I made it very clear to TV3 that I was interested in it. So between that and the success of Living with Lucy, I feel like I'm at a really lucky stage in my career."
She thinks people will be impressed by the quality of the production. "Being Irish and being proud to be Irish, there's still always the fear that our version of something is going to be crap," she laughs.
"But I think this is better than Britain's Got Talent. What I love about it is there's a lovely, cosy, warm feeling to it and you really can't beat the Irish when it comes to personality."
She's not nervous about the live shows. "It's telly, not surgery", she laughs. Her only concern is to keep the four judges, Louis Walsh, Denise Van Outen, Jason Byrne and Michelle Visage, in line.
"Jason Byrne is hysterical, he's on fire. He's been calling me the poor man's Davina. Louis is Louis, exactly as you'd expect him to be; Denise is very good, very sharp, probably the most Simon Cowell-esque, and Michelle Visage is just a goddess and has a great sense of humour."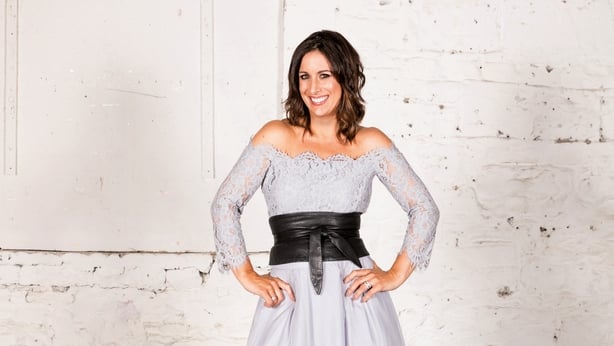 There's been speculation of late of a Podge and Rodge reunion; Lucy doesn't rule it out. In fact, she claims, she's trying to get them on board with the idea. "I have been trying to convince the boys to come out of Ballydung Manor, more so because it probably stinks at this stage," she laughs.
"Would I like to see Podge and Rodge come back? Absolutely! The last time the three of us spoke we said it was something we'd look at again. But I don't know, it's a case of watch this space."
Meanwhile, Lucy has other exciting projects ahead. She hints at a return to radio, which she says she "misses and loves." [On 2fm, she and Colm Hayes briefly took over the Gerry Ryan slot after his death in 2010, and she had a weekend show with Baz Ashmawy in 2011].
She also mentions a possible creative collaboration. "It's all very exciting-slash-very nerve-wrecking-slash-
very grown up," she laughs. She has also set her sights on the UK and has signed with a British agent, but insists she has no intention of going anywhere soon.
"The good thing is you can make programmes for the UK while living in Ireland so I'm looking at that option as well. I've so much going on, it feels like everything is happening at once."
This is certainly the year for the girl next door.