With Winning Streak about to celebrate its 1,000th show, Dónal O'Donoghue sits down with the popular hosts Marty Whelan and Sinéad Kennedy to find out what makes them tick in this week's RTÉ Guide. Get a sneak peek below.
On Twitter, Sinéad Kennedy's biog reads: 'TV Presenter/Reporter with RTÉ, The Crossing & Winning Streak, Wife. Dog Lover, Wannabe Surfer, Explorer.'
"People can sometimes perceive you in a certain way, so it's nice to show that I can do other stuff as well," she says.
"I've got news for you," says Marty."When you get to a certain stage in your career it doesn't matter a toss how people perceive you."
Sinéad isn't convinced. "Apart from the documentaries, I'm also studying for a Master's in mental health science which is another element for someone who might be pigeonholed as the ditzy one with the dresses and jazz hands," she says.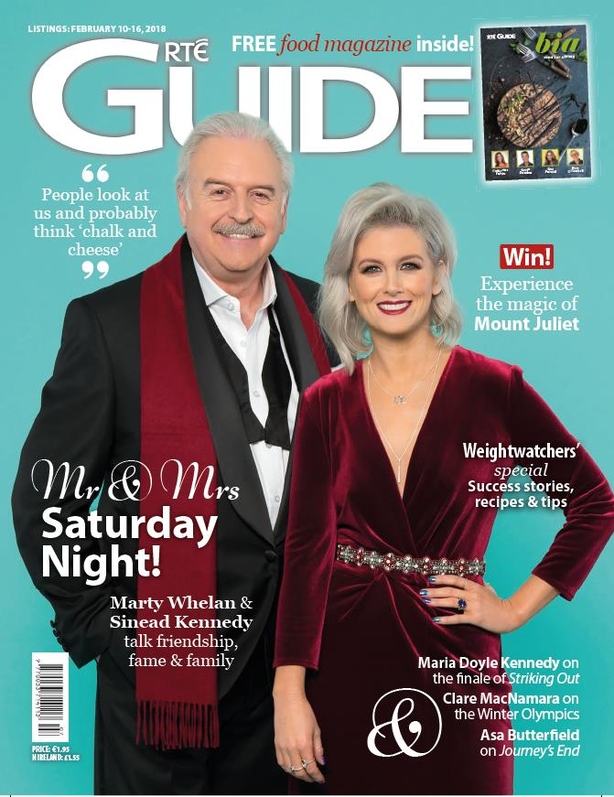 Elsewhere in the RTÉ Guide:
The Byrne Ultimatum Karen Byrne is putting Jake Carter through his paces on Dancing With The Stars. She tells Darragh McManus all about it.
Clare MacNamara As she heads off to the Winter Olympics, Clare MacNamara talks to Donal O'Donoghue about her sporting life
Maria Doyle Kennedy Actress, singer and director – Maria Doyle Kennedy is a busy woman these days. Darragh McManus finds out more
Asa Butterfield Michael Doherty meets the young star of new WWI drama, Journey's End