We have three signed books of John Lowe's The Money Doctor 2018 to give away plus the chance for one lucky winner to have a one hour face to face consultation with John himself!
At this time of year, the household coffers are at their lowest point…. there may be some credit issues... there are children to fund let alone feed, cars to buy, holidays to book, extensions to start and it really is a full-time job just trying to juggle the finances.
Who better to help you than our very own LifeStyle columnist John Lowe the Money Doctor!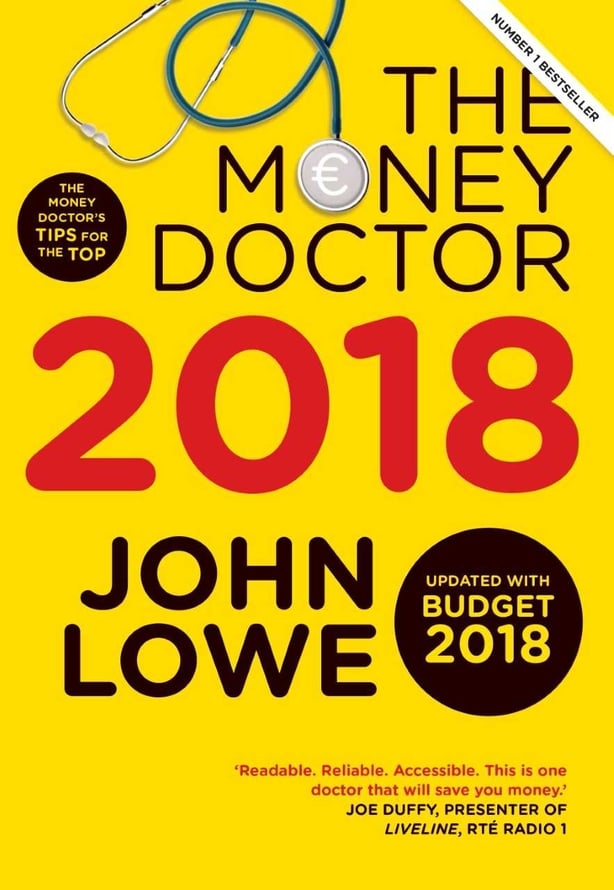 The Money Doctor 2018
Helpful at every stage of your journey through life – whether you need advice on taxes, pensions, investments, mortgages, debt or your redundancy rights – The Money Doctor 2018 provides a simple and easy-to-understand guide to finances in Ireland, including how Budget 2018 changes will affect you.
The Prize
There are three signed copies of his book Money Doctor 2018 up for grabs – as RTÉ Liveline's Joe Duffy states on the front cover "Readable. Reliable. Accessible. This is one doctor that will save you money."

Bonus Prize
For one lucky reader, not only will they receive a signed copy of the book but a one hour face to face financial consultation with John in his Stillorgan Co Dublin office – he assures coffee and biscuits will also be served!
How to apply on Twitter:
Simply Follow RTÉ Lifestyle's Twitter and re-tweet (RT) the competition post with the hashtag #RTEMoneyDoc
How to apply on Facebook:
Simply Follow RTÉ Lifestyle's Facebook and 'like' the competition post.
Terms and conditions apply:
General RTÉ Competition rules apply, a copy of which is viewable here.
Prize is for one copy of The Money Doctor 2018 for three separate winners and a copy of The Money Doctor 2018 and a one-hour consultation with John Lowe in his Stillorgan Office for one additional winner.
Closing Date: Thursday, 1st of February 2018