Former world champion walker Rob Heffernan has a great start to Dancing with the Stars despite having nightmares before the first show!
It is easy to think that Rob had the edge on some of the other celebs given his sporting background and his dance partner Emily Barker was amongst those who had high hopes. However...
"She had this fictitious thing in her head that she had a sportsman - an Olympic athlete - and he was going to be good...

"I was so, so bad!"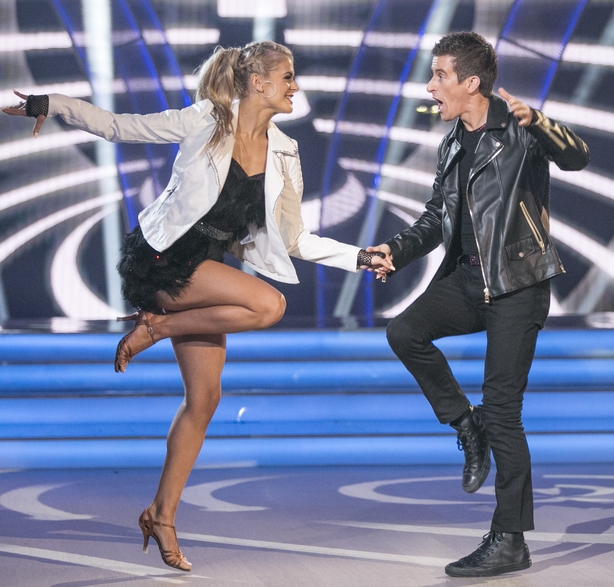 Not only that but Rob didn't mind admitting that he found the training regime and dance challenge so tough that he was "genuinely crying" and having nightmares.

He even dreamt that he was fighting Conor McGregor: "I was fighting Conor McGregor and just with my right shoulder and I was winning!

"I had to figure out the dream afterwards and I realised that I was fighting him with my right shoulder and winning but then he switched to my left and it's like I'm dancing when you get a move and then add in something else - you can be so happy and confident and then it's all gone!"
He shared his dream/nightmare with his fellow Dancing with the Stars competitor, Conor's sister Erin. Her response to Rob beating Conor in a fight? She laughed: "Yeah, only in your dreams!"
Costumes
On throwing himself into wearing the tight dancing costumes, he said:
"Look, I'm not going to have this figure forever like!"