Choosing a toy for a child for Christmas can be hard, especially when there are so many options.
There is also the responsibility of getting a toy that is age appropriate and safe, as well as fun. Some toys can look adorable, with their googly eyes, spikey hair and battery-operated functions but they may not be safe.
Toys can be unsafe for a number of reasons, they may present a choking hazard due to small parts, injury hazard due to sharp edges or may not have a CE ('Conformité Européene' which literally means 'European Conformity') mark. To help you know what to watch out for check out the Competition and Consumer Protection Commission's (CCPC) top 10 toy safety tips:
1. Only buy toys with a CE mark
When shopping for toys for Christmas, make sure you check that they have the CE mark before you buy. Certain products - this includes toys - sold in the EU, must comply with specific safety regulations. Toys must also carry the CE mark which shows that they meet the required safety standards. The CE mark should appear on the product, in the instruction manual or on the packaging.
2. Look out for warnings on toys
Check the age suitability label on the toy. For example – 'Not suitable for children under three years'. This is a warning, not a guide. If you are buying a toy for an older child make sure you teach them how important it is to keep toys which may be unsafe for smaller children away from their younger brothers or sisters.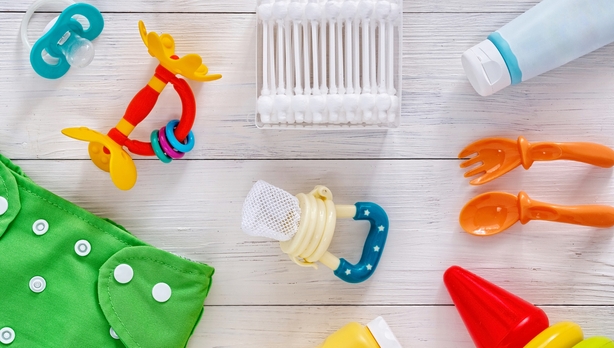 3. Read the instructions
Always make sure you read instructions carefully as they warn of any possible dangers when using the toy, especially if you have bought a toy with electrical parts.

4. Buy from reputable businesses
Do your research before you buy toys and buy from reputable traders so you can return to them if there is a problem with the toy. Beware of unsafe toys being sold on market stalls, especially during the Christmas period as they may not be around later on if there is a problem.

5. Examine toys before you buy
Take time to check to see if there are any removable or detachable small parts, which could lodge in a child's ears, nose or throat. Check that the toy has no sharp edges, parts that stick out, fastenings, long cords or cables. Avoid rough edges, dangerous or foldaway parts or small holes that could trap little fingers. It is easier to spot some unsafe toys than others. For instance, some toys that omit loud noises may cause hearing damage to a child. Listen to the toy before you buy it to make sure it's not too loud for a child.
6. Remove and discard all toy packaging
If the toy is packaged in anything that may cause harm to a child get rid of it. Plastic bags, plastic wrap, foam, staples and ties could suffocate or choke a child.
7. Buying toys with magnets – if you are buying a toy with a magnet such as building toys or magnetic jewellery make sure that they are kept away from small children. Magnets can fall out of small toys and may look like a sweet to a small child, which could cause choking. Toys with magnets should have a warning displayed at the point of sale, on the packaging or attached to the toy.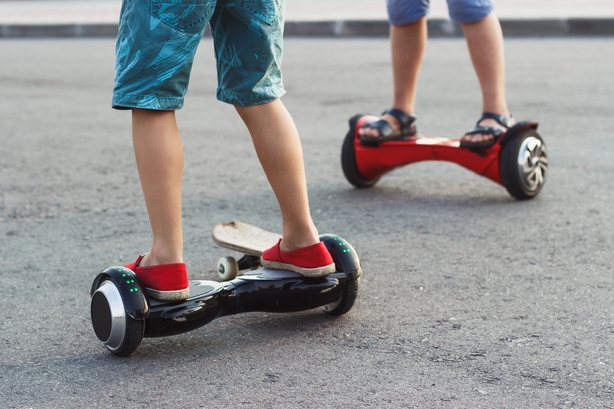 8. Buying toys that need batteries
Always make sure the child cannot open the part of the toy where the batteries are stored. Avoid mixing old and new batteries or different strength batteries in the toy as this can make the old or weaker batteries very hot. Also, keep watch or 'button' batteries away from small children as these can be dangerous if swallowed.
9. Buying riding/play equipment
If you're thinking of buying a bike, skateboard or any other riding equipment make sure to buy them a helmet and any other required accessories that they may need to keep them safe while having fun. If it's an activity toy you're thinking of, like a swing, trampoline or climbing frame, make sure they are situated well away from hazards such as overhead power lines or obstacles like trees and hedges.
10. If a toy is faulty, return it
If you discover that you have bought a product that is faulty, whether the fault is big or small you have rights to protect you.
To learn more about your consumer rights visit the CCPC's consumer website, www.consumerhelp.ie. Keep an eye out for product recall alerts on www.consumerhelp.ie. Here you will find a list of all the product recalls which have taken place in Ireland. These include toys that were recalled due to safety concerns. If you happen to come across a toy that seems unsafe phone the consumer helpline on 1890 432 432.