Christmas is supposed to be a happy time but for many families, it can be very stressful.
Taragh Loughrey-Grant finds out how to keep the stress out of Christmas for families when she talks Deborah Costello from St Vincent De Paul and Child & Teenager Psychotherapist Colman Noctor.
Watch the full episode of Rearing to Go above.
The financial burden of Christmas is unbearable for many families, with many parents stressing over the cost of presents. However Colman's advice is very reassuring.
"I've never had a child for therapy who didn't get the present they wanted for Christmas. It isn't quite as devastating as we may imagine," says psychotherapist Colman.
"Children are resilient, they will recover from that and actually the magic moments that children nurture through their lives and people will revisit as adults are often about meaningful connections and experiences that they have rather than things that they got."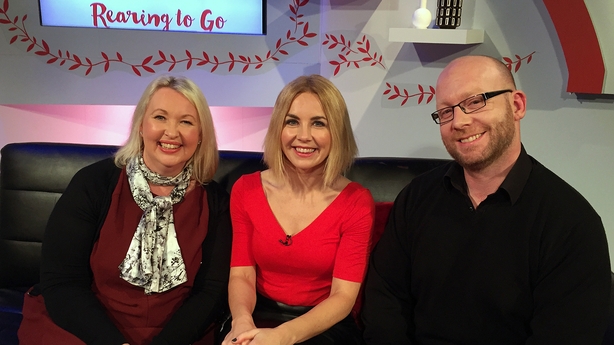 Deborah Costello says that families right across the country, and of different income backgrounds, are feeling the squeeze and are often overwhelmed by the financial demands Christmas brings.
Deborah explains that St Vincent De Paul (SVP) will be helping about 50,000 families in the run-up to Christmas, over a six week period and urges those who are struggling to contact the organisation as soon as they can.
SVP aims to help families with food and heating bills, as well as helping to get presents for children who would otherwise go without.
It is not too late to get in touch, even now, as SVP will be able to help in the New Year with those finding it difficult after the expense of Christmas.
You can contact SVP here and find out how to volunteer with SVP here.