The Late Late Toy Show is finally back and our Willy Wonka inspired host, Ryan Tubridy has some strict instructions for kids watching the show tonight - be bold. Watch the video above.

A one night only offer
"The key thing is, as you well know at this point, is to eat all the junk in the house. All the jellies, all the chocolate, drink loads of Coke and 7Up.
"I don't want a child turning around to me on Sunday and saying 'we had a bowl of carrots and gluten-free yoghurt and a banana that was made out of organic snowflakes.
"Just eat the junk, all of it and peel yourself off the ceiling tomorrow. It's bold night, be bold!"

As for parents, he joked: "You're welcome!"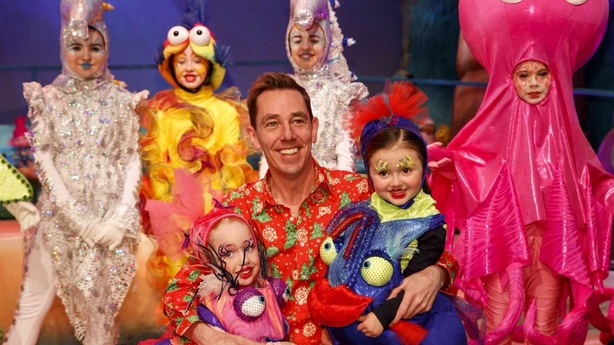 However, the joy of the Toy Show doesn't have to take place on just Friday night as Tubridy admitted that the 9:35pm start time was a little late for children under seven.
"To stay up late for the Toy Show you need to be hitting close to seven-years-old. I think beneath that, we'll see you tomorrow on the Player, how about that?"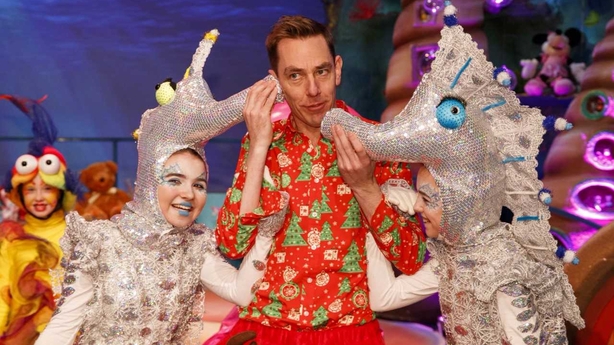 This year's Toy Show theme is going to be "nautical but nice" and takes inspiration from the classic Disney film The Little Mermaid.
Much like last year's Jungle Book theme, our host plans to bypass the role of leading man and embody the funny best friend instead. Last year Tubs dressed as Baloo while this year he's taking on Sebastian.
"I'm calling him a crabster on the basis that he's kind of one part crab, one part lobster and one part hipster which makes him a crabster and with that in mind, I will be donning a costume that will allow you to see under my shell as it were."
The Late Late Toy Show airs tonight, Friday, December 1st at 9.35pm on RTÉ One, and will be available to watch worldwide for free on RTÉ Player.