Trying to listen to alignment cues in a yoga class and understanding the right positioning can be overwhelming. Here, the Yoga Bear brings up step by step through the Kumbhakasana pose or literally translated 'Plank Pose'.
Establishing the Foundation of the pose
Beginning on hands and knees, assess your alignment in this tabletop position
Wrists should be directly beneath your shoulders with the wrist creases parallel to the top of the mat
Spread the fingers wide and distribute the weight evenly throughout the hands
Imagine pressing the mat away from you, lifting the chest higher and becoming broad and open across the chest and collarbones
Look down between your hands but keep the head and neck in line with the spine
Engage your core and thighs to prevent sagging in the lower back and lengthen the tailbone towards the heels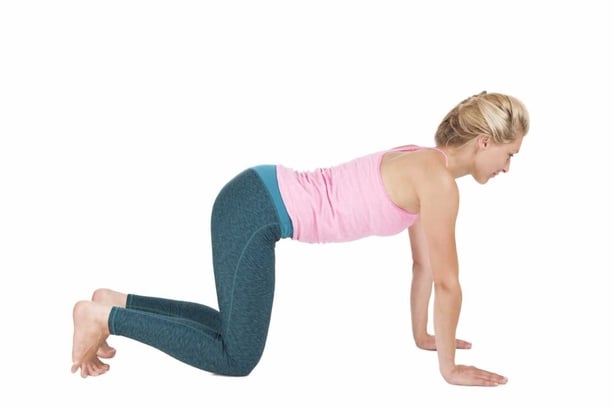 Moving Into the Pose
Maintaining that position in the upper body, step your feet back, toes tucked and bring your body and head into one straight line
Engage your core and thighs to prevent sagging in the lower back and lengthen the tailbone towards the heels
Maintaining the Pose
Stay here for a couple of breaths
Try not to let the weight in your hands distribute towards the little finger side
Notice if your butt is sticking up in the air or your hips are sinking towards the floor and realign as necessary ensuring the shoulders are still over the wrists
Take care to not let the head dip low also
Avoid locking your elbows in the pose.  Keep the arms relatively straight but the elbows 'soft ' with a slight 'micro-bend'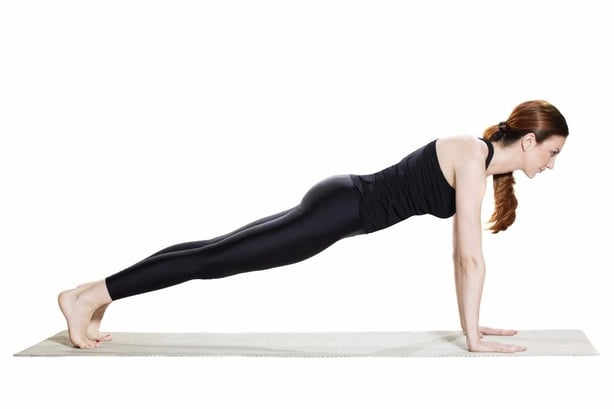 Completing the Pose
On an exhale, either slowly lower to your knees and release the hips towards the heels and rest in Childs Pose or, if practising plank as part of a Sun Salutation, slowly lower into Chaturanga Dandasana or Knees-Chest-Chin Pose
Benefits
Strengthens the arms, wrists, shoulders and spine
Strengthens the core and tones the abdominal muscles
Tones the abdomen, chest and lower back
Helps to improve posture
Helps to build endurance and stamina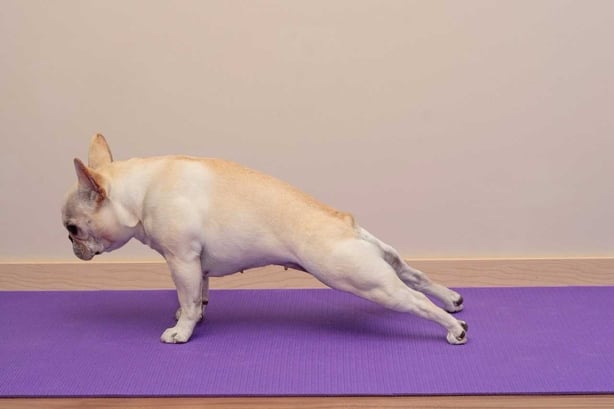 Don't Do If…
You have carpal tunnel syndrome or osteoporosis
You have back, shoulder, arm or wrist injury
Modifications
Lower the knees into half plank which is still great for working the upper body
Lower onto your forearms to take pressure off the wrists but still work on the core
Notes
Often done as part of a Sun Salutation sequence, Plank Pose can also be practised on its own to build strength and stamina and prepare the body for some more challenging arm balances such as Bakasana.