This week in the RTÉ Guide, Janice Butler speaks to Kathryn Thomas about working on Weather Live for Science Week, anticipating the weather for her big day, and finding the perfect wedding dress. Below is a sneak peek of the interview.
Another event for which Kathryn will be keeping a close eye on the weather is her wedding next year. She's being coy about the date, saying it will be at the "end of next summer".
"I was quite nervous going into the stores. You're standing in front of a sea of white.
"I would generally be very
decisive, I know what style suits me and what shape suits me but then you get thrown a curveball.
"You're torn between what would normally be your style and your comfort zone and then something that you would never put on in a million years but there's a voice in your head saying 'You're only going to do this once'.
"I've now settled on a style I'm happy with."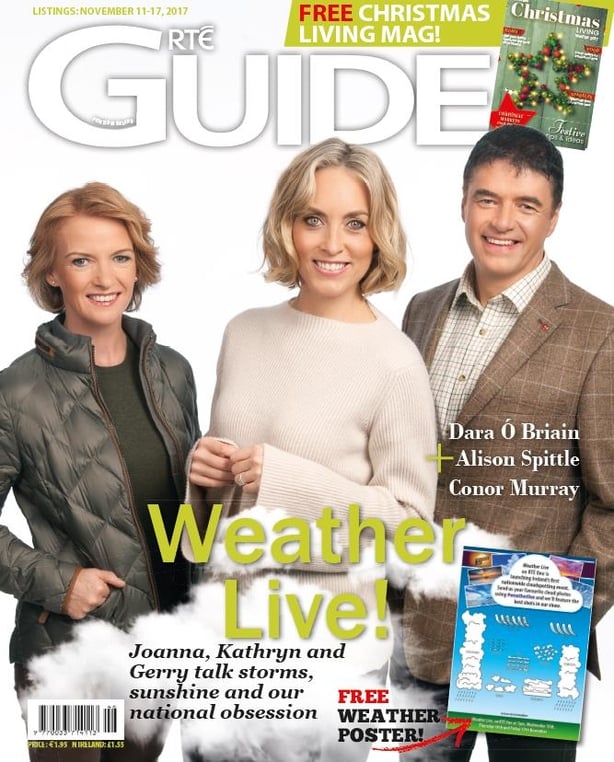 Elsewhere in the RTÉ Guide:
Conor Murray Donal O'Donoghue meets the Munster scrum-half on the eve of the autumn international series
Alison Spittle The popular comic begins her new TV series this week. Janice Butler meets her
Science Week special Stephen Meyler talks science with Dara Ó Briain; plus robot takeovers and nationwide science events
The Man Who Invented Christmas Win tickets to our latest sneak preview screening!
Gavin Fitzgerald Michael Doherty meets the director of the Conor McGregor documentary