Mairead Ronan has battled the odds to carve out a career in radio, TV and business, while also bringing up her family. Donal O'Donoghue talks to the straight-shooting Dubliner.
"In a lot of jobs, women are judged on their face more than their performance," says Mairead Ronan, the host of TV shows Ireland's Fittest Family and Getaways and a woman whose Twitter feed expands on Hillary Clinton's line that 'being a woman in politics starts with the face'.
"Now I can't name names, but there are plenty of men in media who wouldn't have what you would call a stunning face but that is never mentioned.
"Yet women are judged on what they wear, how their hair is done and their overall appearance rather than being the person who simply suits that job."
We talk by phone, as Ronan is on the island of Rhodes filming the final scenes in the new series of Getaways (the other presenters on the RTÉ travel show are Joe Lindsay, Vogue Williams and Tommy Bowe).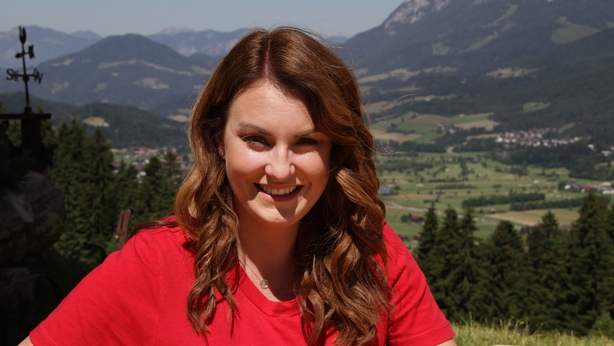 Pregnant during filming last year, the 36-year-old is delighted to be able to "muck in" this season. Now, on a break from filming, she was getting ready to hit the gym. The host of Ireland's Fittest Family is no slouch in the fitness stakes herself, even if she says the Wikipedia list of her interest in boxing, Tae Bo, bog snorkeling and darts is all untrue.
"I've got a small baby so I'm not in the gym as much as I'd like to be, but three mornings a week isn't bad," she
says. Not bad at all.
Ireland's Fittest Family features families competing over courses that test stamina, strength and endurance.
Each family is coached by a sportsperson, with Donncha O'Callaghan joining Derval O'Rourke, Anna Geary and Davy Fitzgerald in the fifth season. "I love the show because it's not one where someone can pick up a phone and vote for the winner," says Mairead.
"The winner is the family who gets over the line on the last show.
Also we're not saying to people 'Get up off your arses and get out there' as lots of other shows do that.
"But perhaps you're thinking 'if that family did that, maybe we can too.'" Ronan thrives on the work ethic instilled by her late mother, Maureen.
"As soon as I turned 16, my Mum turned to me and said, 'You're now allowed to have a job, so off you go and print out some CVs at school.' So I did."
The youngest of three girls, Mairead got a job in Arnotts department store, traveling into the centre of Dublin from her home in Finglas every Thursday evening and Saturday. "It certainly kept me out of trouble and I had my own money and had to be responsible," she says.
"I was interacting with people of all ages, from young mums to young dads and old dears in their 80's. You get a huge skill set from that sort of thing and it helped me in media years later."
Her mother was 60 when she died from breast cancer, the day before Máireád's 21st birthday.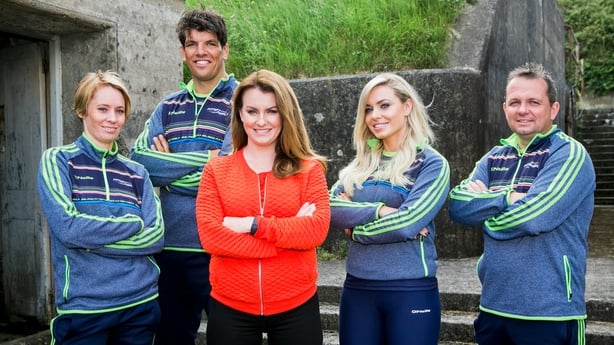 "I feel like I only had my Mum for 15 years, as most kids only remember their life from the age of five or so," she says, "but she was a fantastic mum and an amazing cook. I wish that she had shown me how to make pastry.
"Some people might laugh at that but my Mum's pastry was the best ever. I'd also liked to have asked her about being a mum.
I became a mum six or so years after my mother died, so there were loads of questions I had that nobody else could answer but her.
Now when she thinks of her mother, it's of how stunning she looked at the 60th birthday party she organised herself. "That was in July and she died the following April." As well as working in TV and radio, Farrell also runs Faro, "a little mini hairbrush empire", with her business partner Debbie Lawless. What would her mum have made of her career?
"My dad (Robert) always tells me that she would have been as proud of punch of me," she says.
"I imagine she would also be my greatest critic.
"She would tell me if I was putting on a few pounds or that a top was doing nothing for me or another top looks gorgeous on me.
Those are the things that only a mum can say. I definitely miss that over the years, that absolute honesty that is only coming from a good place.
Straight talking is also Mairead's way. Earlier this year, on the Ray D'Arcy Show, Ronan recalled how at the age of 29 and with a broken marriage behind her, she believed that no one would ever want her again. "I believe that men think that too after a break-up, because you feel that you're a massive failure," she says now.
"So you're carrying this around with you, thinking other people are thinking 'Well that didn't work with her, so why would it work out with me?' But other people weren't thinking like that. I know that now years later.
"Thankfully it wasn't true and I did meet the absolute love of my life, Louis." Louis is businessman Louis Ronan, whom Mairead first met some seven years ago. If it wasn't love at first sight, that was probably down to Farrell (as she was then) being more cautious second time round.
"If I had not been married before, it might have been different," she says. But the slow burner took off and the couple married in June 2015 in Co Tipperary. Her second child, Eliza, arrived last year. Afterwards, the clearly overjoyed mother said that she'd like to have at least four more children. Was she serious?
"I'm not sure if that's on the cards but I do love babies and everything about them, their looks, their smells,
they're just little wonders," she says.
"I love being a mum. Of all the jobs that I do, that is my favourite one."
Wary of too much focus on her first marriage (she's said all she has to on the matter), she's happy to talk of her children. "You know all those horror stories you get when you have your first child?" she asks.
"Well, Dara was just this angelic baby who sailed through all the various phases and was never ill. So I had this incredible introduction to motherhood because of that."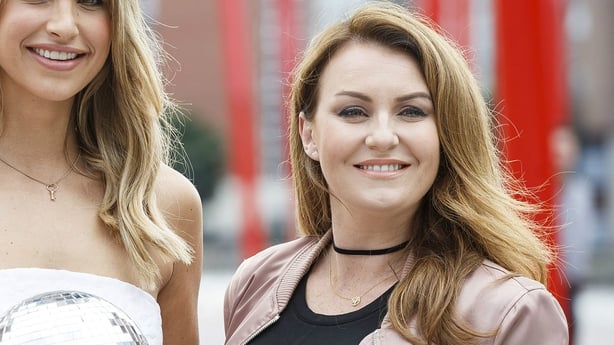 Were there not any tough bits? "Of course there's the obvious stuff like being tired but no one escapes that and it is short-lived," she says. "And as crazy as it sounds, I enjoyed those sleepless nights. I don't know whether I will be having another child so I was very appreciative of the baby phase. Eliza's first year has gone by in a flash."
Last April, Ronan left Today FM after 15 years, which included 12 years with the Ray D'Arcy Show, followed by three years as a producer on the Ian Dempsey Show. It was a parting precipitated by a number of factors, not least the doubling of her family with the arrival of Eliza as well as an increasingly busy TV schedule. Tears were shed but words were also spoken to the media.
"Not everyone in there loved me and I didn't love everyone," was the quote that stirred up the headlines. Yet Ronan has no regrets about that comment.
"No matter where you work, you're not going to love everyone you work with, just as they're not all going to
love you," she says. "Do you love everybody in the RTÉ Guide?" Ronan, I'm learning, calls it as she sees it.
Maybe that's why the people from The Cutting Edge, the spiky TV show hosted by Brendan O'Connor, have lined her up as a panelist in the near future.
"The housing crisis," she says of what currently gets under her skin (she and her husband have temporarily abandoned their search for a new home in a market that's just "crazy").
Then there's gendered pay inequality. "I just cannot understand in this day and age why that is still happening," she says.
"If someone is doing a job, they should get paid the same, irrespective of gender. I didn't realise it was a reality and was somewhat shocked when I read it." In a way, we end where we started.