We're just a month away from some of the biggest shopping days of the year - and it's good to plan ahead.

Thanksgiving (Thursday November 23 2017) is quickly followed in America by Black Friday (November 24) and Cyber Monday (November 27) - two of the busiest shopping days of the year. Last year, Americans spent €11 billion online across the Thanksgiving weekend – and nearly a third of this was spent on Cyber Monday.
You'd be forgiven for thinking that Christmas begins when the kids go back to school, never mind when the Halloween decorations are put away. The special offers for Black Friday and Cyber Monday are coming out earlier each year and in the US, friends and family have already probably been bombarded with enticing emails. And, like in previous years, many UK and Irish companies are set to jump on the bandwagon.
Given the limited number of holidays in America it would be surprising if it was made into an official national holiday but, for a number of government employees and school goers, it is. The annual four-day weekend, which comes only weeks away from Christmas, is a seller's dream.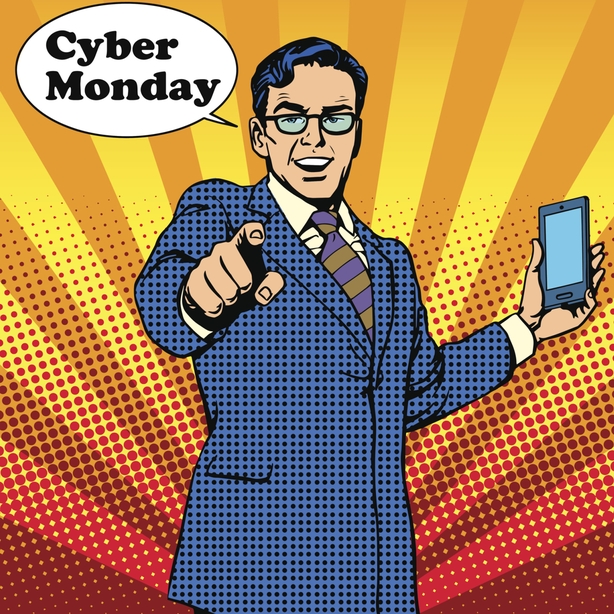 Cyber Monday is just an extension of Black Friday – except this time around, instead of enticing customers into stores, marketers came up with this term to encourage people to shop online.
Bottom line? All of this means that there are more great shopping offers in store and online. Enjoy it, but shop wisely. Firstly: remember that a bargain is only a bargain if you would pay full price for it in the first place. Secondly, it's a good idea to plan out the kind of things you're looking for and to figure out the price of these items before the discount is applied so that you can make sure you're getting the best value for your money. 
And...January can be a long month! You'll find a lot more info about what's on offer where on Facebook and on Twitter #BlackFriday #CyberMonday.