BOO!
We normally list a selection of things to do over the weekend but, as it's the season of spooks and ghouls, we've lined up a selection of skele-fun events from around the country to try over the mid-term break.
No matter where you are, there is a list of things to do next week on YourDaysOut.ie but, as we're limited by space, we've narrowed this list down to some of our favourites.
We've also included some Halloween events for grown-ups too who want a heart-stopping, fright-night that is guaranteed to give you nightmares!
These are definitely not for children!
1) Halloween Fun at Clonfert Pet Farm - Kildare
Visit the Haunted Stables, walk the spooky graveyard, face painting, entertainment by Gretta Smarty Pants, a children's disco and more! There will also be holding hourly talks on the different types of reptiles whilst giving the children hands-on experience to hold them.
When: October 28-31
2) Halloween at Russborough House - Wicklow
The Poisonous Pantry will have cookie decorations, face painting, spooky storytelling and yummy hot chocolate.
When: October 27-31, hourly from 11:00am-4:00pm
3) Pumpkin Patch at Ladyrath Lane - Meath
Choose, pick, buy and carve your own pumpkin. There is also free face painting, bouncy castle and indoor and outdoor games and competitions for the best carved pumpkin design and the best Halloween dress-up
When: Daily from October 23-31
4) The Playcentre Kingscourt Halloween Party - Cavan
Two sessions on Halloween to get everyone in the mood. The children will play, there will also be dancing, music, games and a prize for the best-dressed child.
When: October 31 at 1:00pm and 3:30pm
5) Dracula's Castle | Halloween at EPIC - Dublin
EPIC The Irish Emigration Museum and the Irish Family History Centre is getting spooky for Halloween! Design your own scary hanging bat to take home at our arts and crafts station and have your face painted. They're also giving away prizes for the best costumes, so there's plenty to keep your little monsters happy!
Did you know that Bram Stoker, who created Dracula, was from Dublin? Or that Edinburgh's infamous grave-robbers Burke & Hare hailed from Ireland?
Discover these ghoulish stories and more as you tour our digital museum to learn about more amazing people and stories you might not have known had a connection to Ireland!
When: October 28 & November 1 from 2:00-4:00pm for an afternoon of family-friendly activities!
6) Halloween Bonfire & Storytelling - Galway
A special Samhain Evening for all ages at Brigit's Garden on Sunday. Arrive in your spookiest fancy dress and enjoy lots of ghostly fun and games, wonderful Celtic tales and a special Hallowe'en bonfire with the Púca. Suitable for all ages.
When: October 29 2:30pm-6:30pm
7) Halloween @ Cork City Gaol - Cork
Cork City Gaol should be a definite on your list of things to do with the kids this mid-term break. Arrive in your fancy dress and enjoy the Black Cat Treasure Hunt, face painting, balloon making and storytelling all in the historic surrounds of Cork City Gaol.
When: October 30 - November 3
Over eight days, come and enjoy our mid-term music workshops, marvel at the aerial performers in Strange Feathers and have a boogie in our free outdoor Dracula's Disco!
9) Halloween at Wells House & Gardens - Wexford
Halloween at Wells House & Gardens is always full of ghouls and ghosts. Face your fears on their Dare to Scare tour through the house and woods!
When: Daily from October 26-31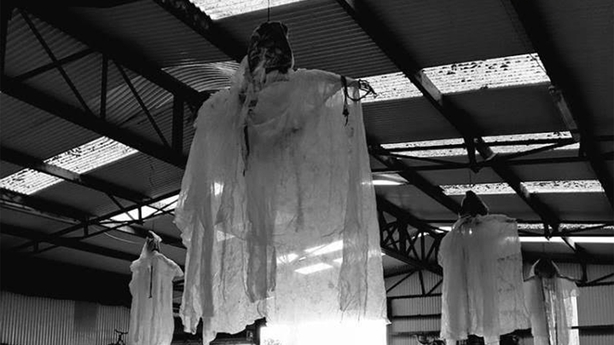 10) Kia Ora's Halloween Spooky Farm - Wexford
Kia Ora Mini Farm will be transformed into a spooky farm for the whole week. Try the electric chair, visit the spooky wake and meet many monsters as well as feeding the animals, taking a trip on the fire brigade, play in the sandpit, milk the cow, operate real diggers and more.
When: Daily until November 5 - 10:00am-5:00pm
11) Harry Potter at Lismore Castle - Waterford
A perfect way to start off Halloween with a special screening of the first Harry Potter movie, The Philosopher's Stone in the magical setting of Lismore Castle's gothic hall. Witchcraft and wizardry is the theme of the afternoon with spot prizes for the best dressed.
When: October 31st, 2:30pm
12) Lord Ghoulsley's Manor Return - Cork
Ghoulsley's Manor in Cobh is an immersive theatrical experience where you are invited on a journey through the mysterious rooms of a spooky manor house. Here you will meet the quirky and hilariously wacky characters in a fun and interactive spellbinding adventure. New for 2017 are completely new productions Bibbity-Bobbity-Boo! and Grymm Tales.
Bibbity-Bobbity-Boo! is a daytime show aimed at a younger audience, aged 5-10 years, with friendly and funny characters. For kids aged nine and older, their production Grymm Tales has a darker and mischievous tone, for the brave at heart.
When: Daily until October 31; Bibbity-Bobbity-Boo! 12:00pm-4:00pm and Grymm Tales from 4:00pm-8:00pm
Halloween is a special time of year at Causey Farm. Ghouls, goblins, and ghostly goings-on are just waiting to send a silly shiver down your spine at Pooka Spooka. There's a fantastic range of festive entertainment planned for this year's event, with plenty for all the family to enjoy.
When: October 28-31 12:00pm-4:00pm
14) Wooly Farm Halloween Event - Dublin
Ghosts, dolls, and ghouls alike, have descended onto Wooly Farm for Halloween for the sixth year. Meet Polly and Molly the dollies in their barn theatre, carve your own spooky pumpkin and learn a rhythm on the Fuinneamh Drum.
When: October 28-31 2:00pm-5:00pm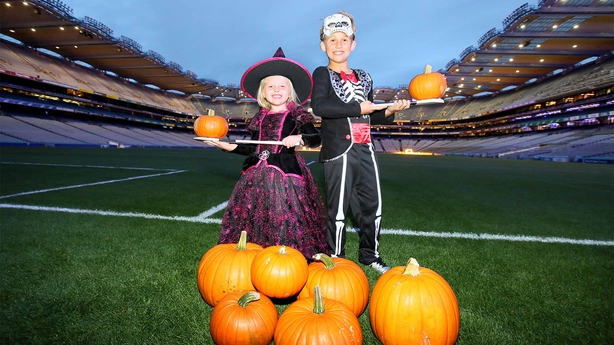 15) Bram Stoker Festival - Dublin
The festival takes the legacy of Dublin horror novelist and Dracula author Bram Stoker as inspiration. Get ready for four days of living stories and four nights of deadly adventures. Whether you're a resident vampire or visiting from further afield, Bram Stoker Festival 2017 has something for everyone in its gothically inspired programme of events. Events include Stokerland family fun day on Saturday & Sunday, Terrible Tales at GPO Witness History on Saturday afternoon, Samhain Tours & Tales at Croke Park all weekend and the Macnas Parade starting on Moore Street on Monday at 6:00pm.
When: October 27-31
16) Spirit of Meath Halloween Festival - Meath
The birthplace of Ireland's Ancient East is bringing you Ireland's biggest and scariest Halloween festival. There is a mixture of events – haunted hills to eerie graveyards, tour of shadows to friendly witches and spooks and spells, thriller-nights to terrifying terror houses that will delight and frighten all ages.
When: Various until November 5
17) The Cauldron of Smithfield - Dublin
Promising to be even bigger than before, there will be a 300ft zipline, a daunting bungee jump, the Haunted House, the circus area, the Main Stage with some incredible performers, a big screen, bouncy castles, food stalls, face-painting and more.
When: October 31 5:00pm-9:30pm
18) Spooktacular Boo @ Dublin Zoo - Dublin
Creepy arts and crafts, spine-chilling keeper talks, spooky face painting, monster music and many other fun Halloween activities.
When: October 31 - 12:00pm-2:00pm
Frightful fun for all the family with an interactive Halloween scare experience at Castletown House, Celbridge.
When: October 28-31 - 12:00pm-7:00pm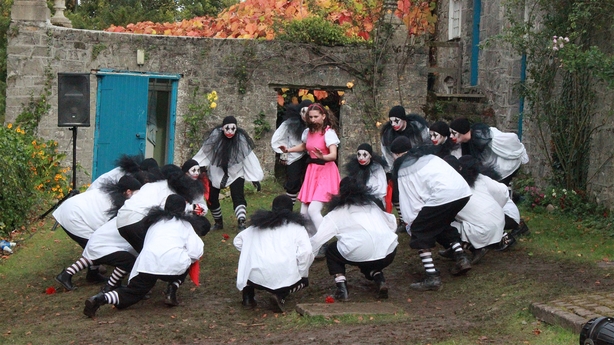 20) Macnas Halloween Parade - Galway
The Macnas Halloween Parade is the largest free event in the West of Ireland where over 40,000 people line the streets every year to be awed and amazed by this epic scale of storytelling, as the company unleashes creative chaos and invention.
When: October 29 5:30pm
21) Hullabaloo Halloween Kids Camp - Roscommon
Make Halloween masks and decorations, design t-shirts, do pottery painting, bulb planting, make winter bird feeders, invent creatures using foam clay, and much more…
Drop in for a day or two or do all four days and learn lots of skills! Ages 5-12
When: Tuesday 31 - Friday 3 November 10:00pm-1:00pm
22) Halloween Part at Deerpark Outdoor Centre - Clare
Go and play dressed as a Halloween player at Deerpark Outdoor Centre this weekend and receive an extra 100 paintballs.
When: October 27-30
23) Halloween Fancy Dress Bowling - Kilkenny
A fun event all week at KBowl in Kilkenny. Play in fancy dress for your fun bowling day out and you'll be entered into a draw to win a voucher for one-hour bowling for up to six people.
When: Daily until November 25
24) Halloween Spooktacular at Newbridge House and Farm - Dublin
The Addams Family welcomes you to their Halloween holiday home! Join them for an exciting tour through the house guided by members of the Addams Family and featuring live Creepy Crawlies! The ticket price includes a tour of the house and entry into the farm.
When: October 27-30 11:00pm-5:30pm
25) Wicklow's Historic Gaol - Wicklow
Spooky games and Halloween fun at Wicklow's Historic Gaol.
When: October 28, 29 and 31 at 1:00pm and 3:00pm
26) Halloween at DUBLINIA - Dublin
Delig Inis theatre group present their annual performance at Dublinia! Meet the Medieval Dublin chancers who have the gruesome job of hauling the poor victims of the Black Death to a mass grave outside the city walls.
When: October 28 - November 3. Performances from 12:00pm-1:00pm and 2:00pm-4:00pm every 15 mins
Halloween Hunt, spot prizes for best fancy dress, pumpkin carving and all the usual fun including Wooden Maze, Crazy Golf and Zip Wire.
When: Daily October 28 - November 5
TEEN / ADULT EVENTS
Journey through a frightful evening of screams and laughter… eerie corners, blood-curdling frights, ghoulish entertainers, heart-pounding, adrenalin pumping, life-threatening fear… your worst nightmares come true!
When: October 25-31 from 7:30pm
29) Rocky Horror Picture Show at Lismore House - Waterford
The popular annual pizza & beer film night is back again. Enjoy a screening of the 1975 classic in Lismore Castle's Pugin Hall. The bizarre residence of Dr Frank-N-Furter is waiting for you.
When: October 28, 7:30pm
Over 150 years ago, a seemingly innocent travelling carnival came to the city, only to leave its citizens so scarred and terrified, that all memories of it have been stricken from official records, never to be spoken of again. Until now!
When: Daily until October 31
31) Haunted Spooktacular - Kildare
The 13th year of Haunted Spooktacular at Grove House opened its Horror Farm gates on Friday the 13th!
Whether you're a horror movie fanatic, a Halloween junkie, love to be petrified or just enjoy the detail of a highly interactive one-of-a-kind experience, the Haunted Spooktacular has something for everybody.
When: October 27-31
32) Tayto Park Morbid Manor - Meath
Enter Morbid Manor...if you dare!
An old manor stands abandoned... people fear this place, they fear what they may find inside, for a history of violence runs through its bloodstained walls. Entry includes night rides on seven thrill-seeking attractions including The Cu Chulainn Coaster.
When: October 25-30
Carrowmena's "Field of Screams" is set to be the best Halloween event in the north west of Northern Ireland.
With special effects and characters, will you be brave enough to make it the whole way through the maze.
When: October 27-30