Ireland's favourite wedding planner, Franc, is back on our screens as the face of Say Yes to the Dress. Janice Butler was in Cork to meet him in all his polka dot wonder and to talk about his return to TV and how life at home and in work is still as hectic as ever.
Franc, aka Peter Kelly, is a unique character – a few hours in his company and you're exhausted just listening to the amount of work he has on his plate. There are not enough hours in the day to get through the jobs and ideas for jobs that this man has. Case in point, for our cover photo shoot he took complete creative control.
'Come up with something different' we said, and different he did. Inspired by a shoot he saw with George Clooney on W magazine, he stayed up until 4am the night before, hand making his polka dot suits, shoes and background – even the bouquet which was especially made for the day came in what I would bet was the exact pantone colour match.
Missed the first episodes of the first Irish season of Say Yes to the Dress? Watch it now on the RTÉ Player here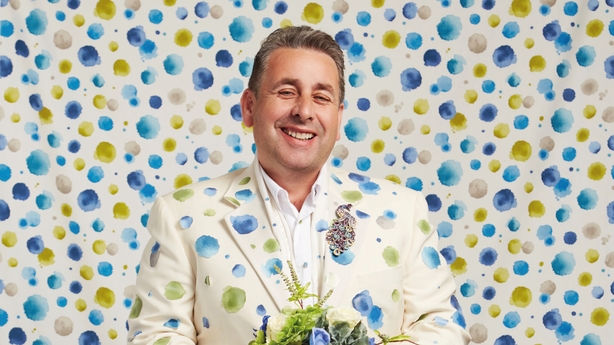 Detail, detail, detail – this is why he's a wedding and event planner and a very good one at that.
"I'm a devil for detail, to me if I get something in my head and I visualise it, I'll do anything to get that right," he says as I stand in amazement at the polka dot wonder before me.
It might be a dreary October day out on the streets of Cork but inside it's a colour explosion. 
He's also a talker, and not in a bad way, he's never short of a story or a tale of people he's met, places he's been, the mega-rich clients he's looked after. He works on more than just weddings; in fact he's been behind some major events including the Queen's visit to Cork and the interior design of the newly renovated Montenotte Hotel in Cork city. "I'm a bit of an octopus, I like the diversity of it."
Kelly first came to the public's attention as the flamboyant presenter of Brides of Franc where he helped couples organise their dream day.
Having taken his name from the famous character in the movie Father of the Bride, Franc also fronted DIY Brides, a more paired-back version of the show when the recession hit. 
Since then he's been absent from our screens, until now that is, as he's coming back as the face of the Irish version of the hugely popular and highly entertaining Say Yes to the Dress.
For those of you that haven't binged on this US programme, the idea is as simple as the title states; a bride and her posse go to one particular store, in this case it's vows.ie in Cork, in search of the perfect wedding gown under the watchful eye of Peter Kelly and the staff of the store.
The American version is set in Kleinfelds of New York and Bridals by Lori in Atlanta. So how does Peter think the Irish version is going to compare to its counterparts?
"We've great characters working in the store – they're real Cork. I was nervous of the fact that there was going to be so many brides in one day but it worked.
In the US version the hosts don't really give their opinion but I found it hard to hold back; only because I want people to look their best.
He was slightly hesitant in taking on the job due to work commitments but seems happy to be part of the series for as long as it lasts. "The last programmes took a huge amount of time so I needed to make sure filming wasn't coming before meeting a client or bride," he says.
While he may not have been on our TV screens in the last few years, life in the Kelly household has stayed as hectic as ever.
Peter and his wife, Eadaoin, who works in the business with him, balance the work involved in both the company and their four children ranging in ages from 12 to 18.
"It's hard work, like it's nightmare hard work at times. Unless you loved it, you'd never do it. The hours are ridiculous," he reveals.
Peter and Eadaoin met on the first day of college – they were both only 18 and training to be chefs – and it was pretty much love at first sight, for him at least. It wasn't until a couple years later that their relationship blossomed into something more serious.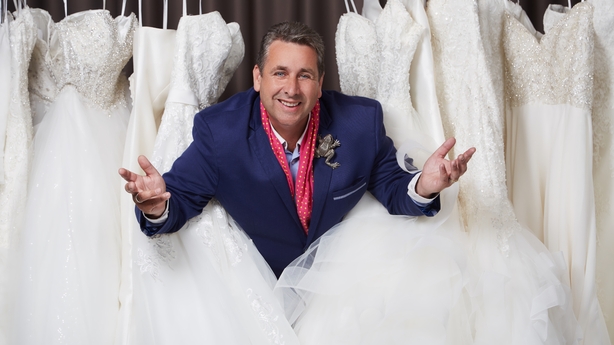 Their wedding was of course unique; would he have it any other way? They broke the mould by working on their own big day – Franc catered for the wedding, cooking the food up to half an hour before he was due at the church. 
He admits they completely blew the budget and were still paying for things months later but that he wouldn't change a thing. "I feel it's worth it because it's probably one of the only times you'll get that amount of people in a room together for a massive celebration. We spent way over budget but within a few years Eadaoin had lost both her parents so I would never regret that."
The four children are all completely different personalities he says; Cameron, the eldest, has shown an interest in the family business and is trained, along with Peter, in 'snowing' – where they dress ads or shows for TV with snow, there's only about 40 or 50 people who do it in the world and of course Peter is at the centre of it in Ireland.
As for the other members of the family; "Cody is already an amazing chef, he does all his own dinners, we rarely cook for him anymore.
"Jessie is the soccer woman in the house and Mia is the dramatic one, she's into acting and theatre," he says with pride.
He admits there have been hard times and he's probably over-stretched himself at stages with the business and various ventures but they have learned to cut their cloth.
'I think it's been hard from the start – I'm probably the most successful poor person you'll ever meet,' he says with a giant chuckle.
"The recession for us – it affected things, yes, but I never stopped. I was as busy before the recession as I was in it but it was all change. During the boom, when I needed to get to an appointment or a gig I was traveling in choppers or driven by a chauffeur and I was spending probably as much as I was taking in.
Then in the recession I was still as busy and tearing around to meetings but I wasn't spending as much anymore, the choppers were gone."
He's an emotional man, which he says is a blessing and a curse, admitting that his good nature has been exploited at times.
"They call me the emotional junkie – I feed off emotion. It's the one thing we all share and if you can tap into people's emotions, that's magic.
But I've been taken advantage of over the years because myself and Eadaoin are big softies.
"But I never look back, I'm always looking forward."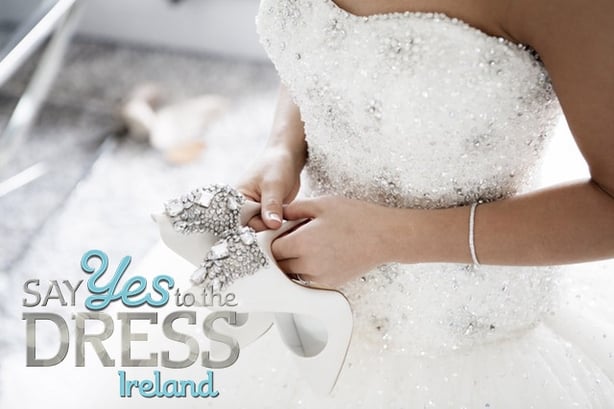 Our conversation leads on to a recent wedding in Ashford Castle where the bride was the daughter of one of the richest men in Russia; there was no budget, the sky was the limit and for Peter it's more important to work on these private multi-million euro weddings than being able to name-drop a list of celebrity clients.
"I made my name from what I do, not who I do. Now that could be my downfall as well because I've kept most of my work so private but for me a wedding is about the couple and their family, I'm not there to get a selfie with them to put on my social media. I do an amazing job and if you want to hire me – fantastic," he says.
Any regrets along the way? "No, I don't think so," he says, before taking a moment. "But, in future, I would love to give Eadaoin time away to do all the things she's ever wanted to do. She's always been there supporting me and she's unbelievable," he adds with emotion in his eyes.
"I don't know how she does it, I mean for the amount I do, she does ten times more, especially with the kids."
When I suggest it must be hard for them to get time together, he agrees, adding that since their first child Cameron was born he's taken every Christmas off for valuable time with the family.
"I'm juggling, she's juggling, so getting time for just us is difficult. We do try to take a night off here and there, but it's rare," he adds.
As we begin to wrap up our conversation, we make our way down to St Patrick Street in the main shopping area of Cork, he's immediately pegged by two women in their seventies who shout over in pure Cork banter, "Franc, we met some fellas, we're getting married, can you help?!" 
"I'm excited for the future," he says to me, before he's grabbed by his groupies for a selfie and he's gone.
Watch Say Yes to the Dress every Monday on RTÉ2 at 9:30pm or catch up on RTÉ Player.