Together the 2017 Operation Transformation leaders have lost more weight than previous leaders of the hit RTÉ One show. They're encouraging people to sign up to become 2018 leaders.
Marie Grace, Chris McElligott, Seán Daly, Mairead Redmond and Yvonne Keenan-Ross have lost an amazing 15 stone 10 lbs, the biggest OT weight loss to date!
See the results for yourself below, in the starting weights and Before/After pics.

 
Marie Grace (33)
 
Starting Weight in January 2017:                   14 st 1 lbs
 
Weight at the end of the show:                      12 st 10 lbs
 
Current Weight:                                              12 st 2 lbs
 
Overallweight Loss:                                       1 st 13 lbs
Hairdresser Marie Grace from Pallasgreen, Co. Limerick lives with her husband Fergal. They have two daughters Lily Mai and Daisy.
 
After having daughter Lily Mai, Marie's waters broke early with their second child and she was rushed to the hospital. Marie gave birth to a little girl they called Michaela, who sadly passed away a few hours later on the 18 November 2014. In 2015, Marie became pregnant again and they welcomed youngest daughter Daisy to the world.

BEFORE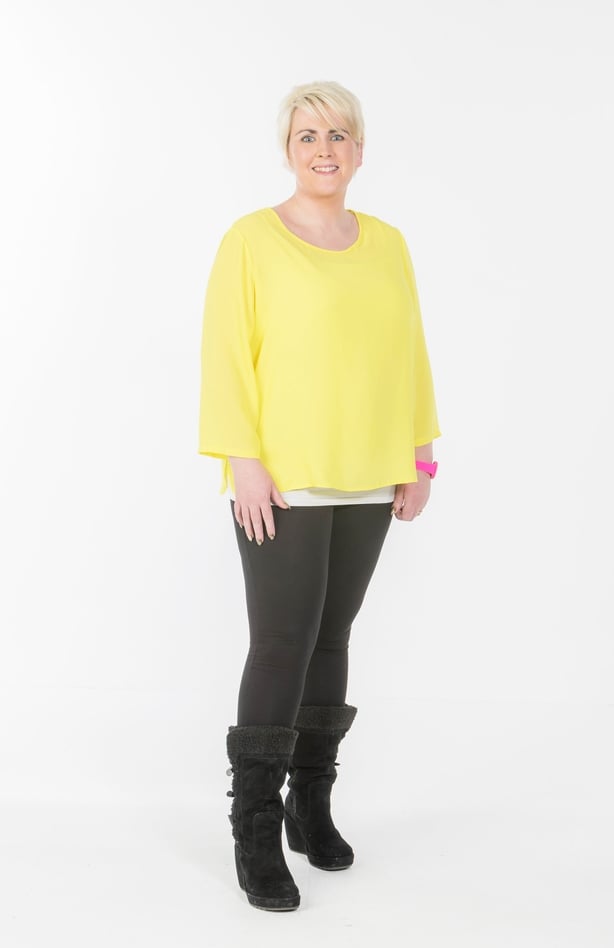 Nine months on from Operation Transformation, and Marie's life has changed for the better. She loves her new healthier lifestyle, and she has more energy than ever before, for herself and for her girls.
 
Since Marie and Fergal spoke of their loss on Operation Transformation they were inundated with support from the public.

AFTER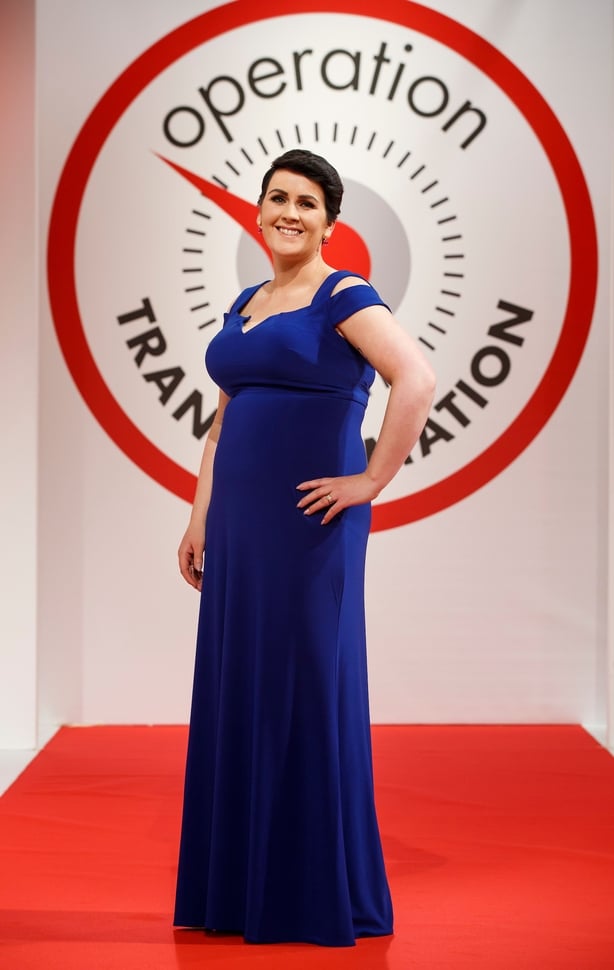 Chris McElligott (47)
 
Starting Weight in January 2017:                   17 st 11.5 lbs
 
Weight at the end of the show:                      15 st 8.5 lbs
 
Current Weight:                                              14 st 2 lbs
 
Overallweight Loss:                                       3 st 9.5 lbs
Chris lives with his partner Elizabeth and their three children Ryan, Dylan, and Mia in Dunshaughlin, Co. Meath but is originally from Ballymun in Dublin.
 
Seventeen years ago, Chris' right leg was severed below the knee in a road traffic accident. He was on his way back home to play a football match when the van he was driving was jack-knifed by a truck.
 
Six months later he was fitted for his prosthetic leg. Chris' weight made his everyday mobility more of a struggle, putting undue pressure on his prosthetic limb.
 
Chris always had a passion for football and he was capped 26 times for the Republic of Ireland Junior International team.

BEFORE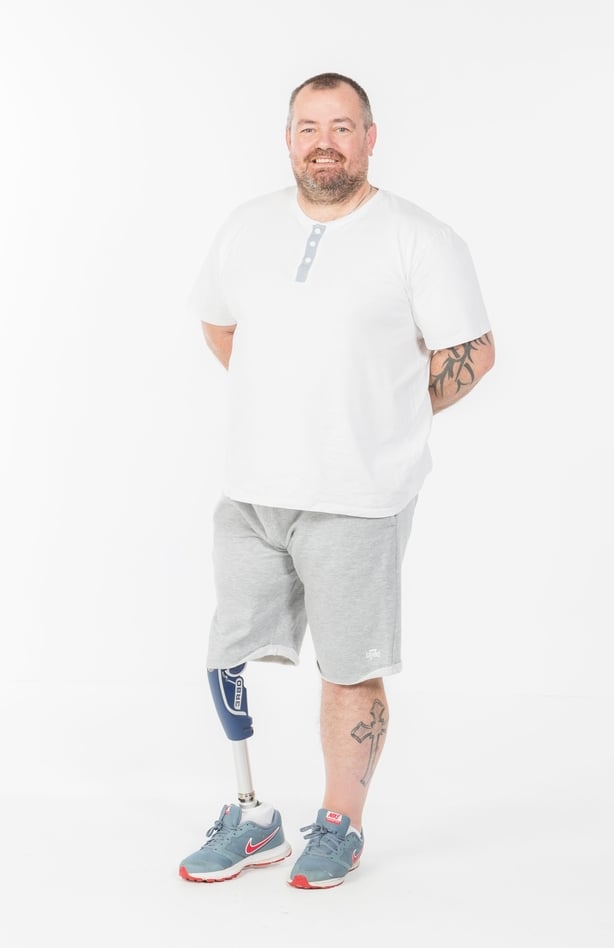 During his eight weeks on the programme, Chris inspired the whole nation, especially when he crossed the finish-line at the Operation Transformation 5K Run in the Phoenix Park at the end of the series.
 
Chris started his OT journey with one single goal in mind; to make it back onto the Irish Amputee Football team in time for the European Championships taking place in Turkey this October. Not only did Chris get back onto the Irish team. but he also helped them finish in sixth place and was the leading Irish goal scorer of the tournament. Chris described representing Ireland in Istanbul was one of his best experiences he has ever had in all his years of football.

AFTER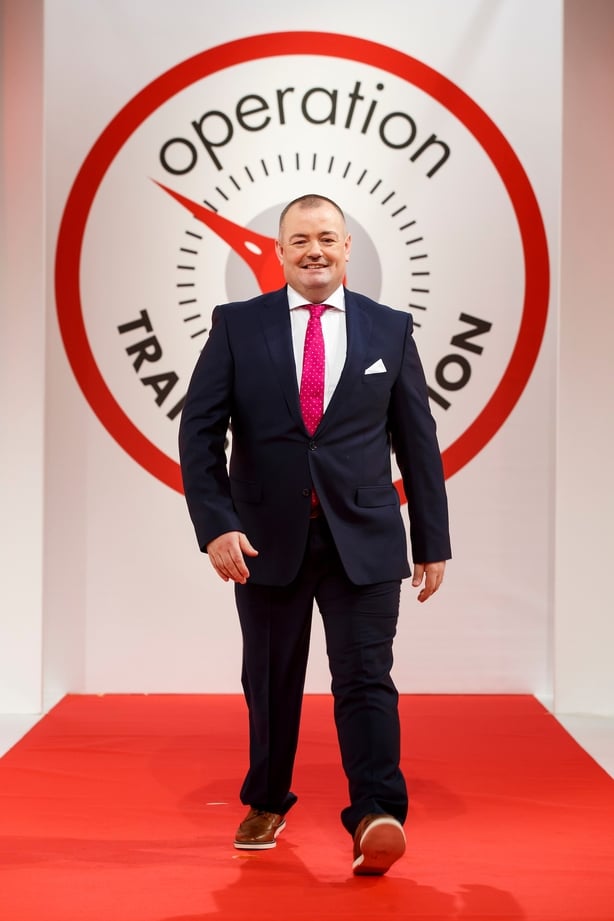 The healthy habits he learned on Operation Transformation are now part of his life and he feels better than he ever did.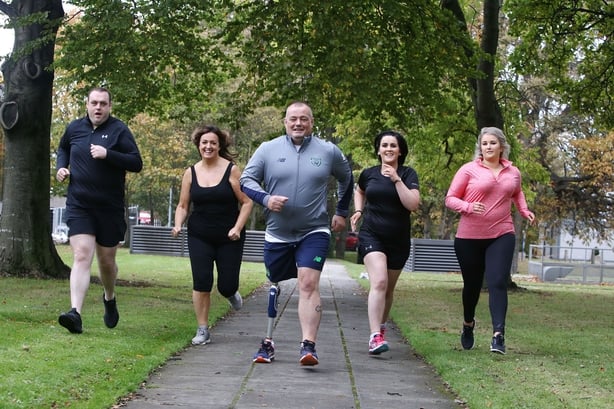 Yvonne Keenan-Ross (49)
 
Starting Weight in January 2017:                   16 st 10 lbs
 
Weight at the end of the show:                      14 st 11 lbs
 
Current Weight:                                              13 st 12 lbs
 
Overall weight Loss:                                       2 st 12 lbs
BEFORE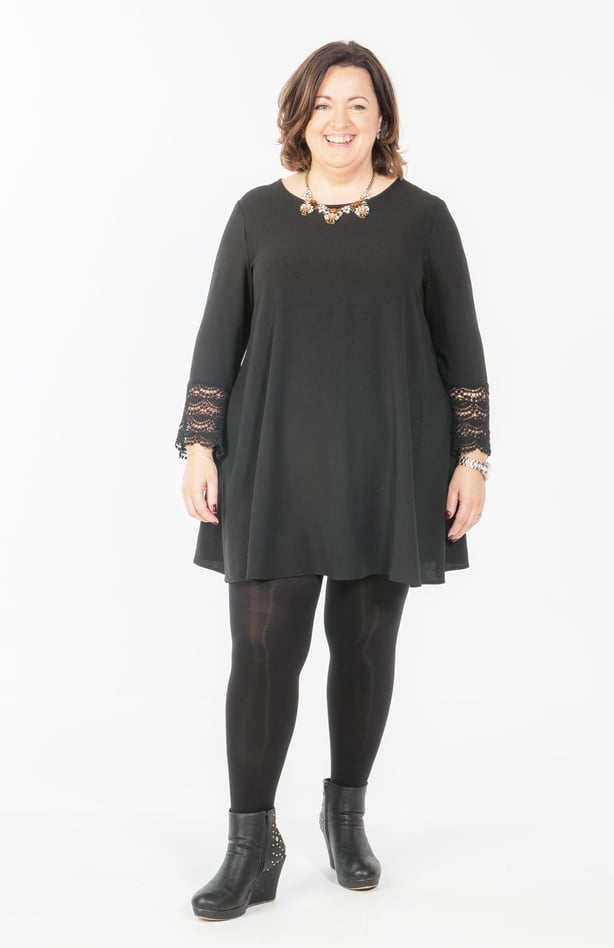 Yvonne Keenan-Ross lives with her husband Stephen, and their two children Luke and Karla in Carlingford, Co Louth.
 
This time last year Yvonne filled out her Operation Transformation application form after seeing herself in a bedside mirror while away on holiday. Yvonne took a photo but never intended anyone to see it; it became her motivation to do something about her weight.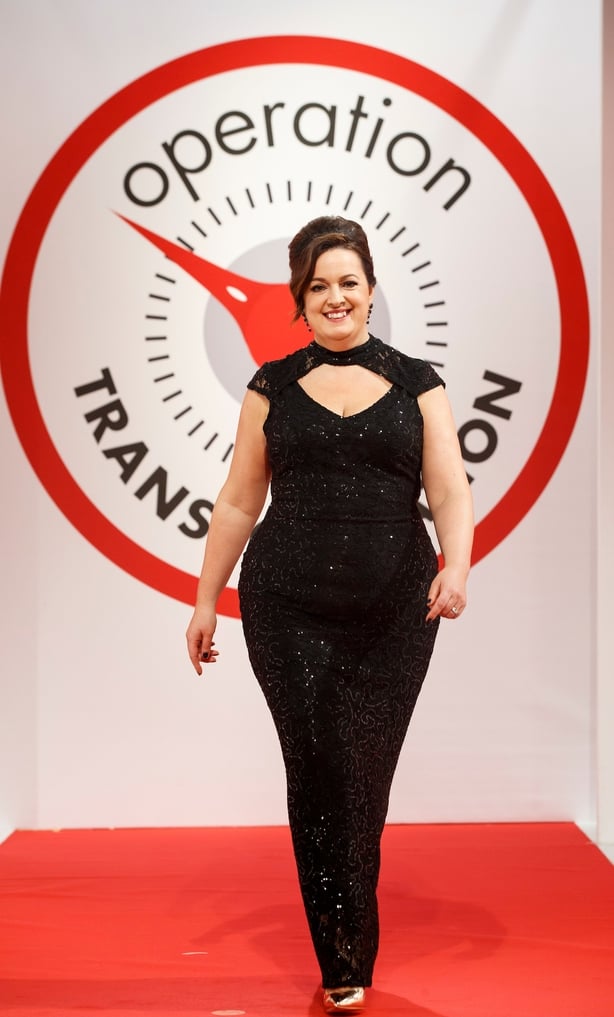 This year on holidays she took another picture. This time a more confident Yvonne was staring back. She now has the confidence to wear a bikini again.
 
At the beginning of Operation Transformation Yvonne was visibly suffering from arthritis of the hip. Over the last nine months she hasn't stopped moving and has never felt better. 
 
Yvonne took part in the Cooley Coast Run in May with her son Luke. She still walks four or five times a week with her friends Lorraine and Donna.
 
After OT she decided to finish up working in their family-run café and pursue her own career dreams. She has gone back to college to study Film and Television Production.
 
Nine months on from OT, Yvonne and her family are living a happier and healthier life.
 
 

 
Seán Daly (26)
 
Starting Weight in January 2017:                   24 st 3 lbs
 
Weight at the end of the show:                      21 st 5.5 lbs
 
Current Weight:                                              18 st 13 lbs
 
Overall weight Loss:                                       5 st 3 lbs

BEFORE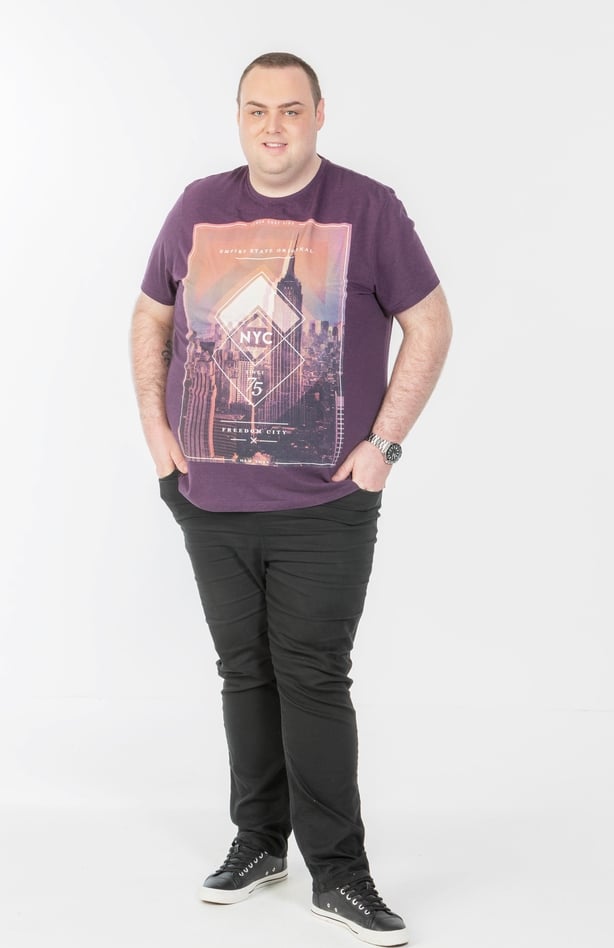 Specsavers manager Seán Daly lives in Clondalkin, Co. Dublin with his parents Lorraine and Alan and his younger brother Darren.
 
Seán had always been heavy. For his Communion, he remembers having to get his suit specially made as they couldn't find clothes to fit him.
 
Before he applied for the show, Seán was so unhappy with his weight that he had been considering going to Poland to get a gastric band fitted.
 
He knew he was overeating, but he didn't know what to do about it. Thankfully, Seán filled out that application form and it was one of the best decisions he ever made.
 
Seán's wish was to lose the weight and to one day look in the mirror and to actually like, possibly even love, who was looking back at him, and after two months on the OT plan he got one step closer to that.
 
Seán joined a gym and he now works out with a personal trainer at 6am, five days a week.
 
Since the show finished, Seán has used social media to keep his followers up to date with his continued transformation. Even on days that he is struggling, he continues to be a source of inspiration for his followers. He now he lives by his motto "I can and I will."
 
Apart from his incredible weight-loss, Seán's other big achievement is becoming a non-smoker.
 
 
Maireád Redmond (23)
 
Starting Weight in January 2017:                   16 st 4.5 lb
 
Weight at the end of the show:                      14 st 12 lb
 
Current Weight:                                              14 st 5 lb
 
Overall weight Loss:                                       1 st 13.5 lb
 
Chocolatier and pastry chef Maireád lives at home in New Ross, Co. Wexford with her parents Noel and Mary and her brother Adrian.
 
Maireád studied culinary arts in college and is very passionate about working with food. This led her to what might be considered a dream job: making handmade truffles, artisan chocolates and pastries.
BEFORE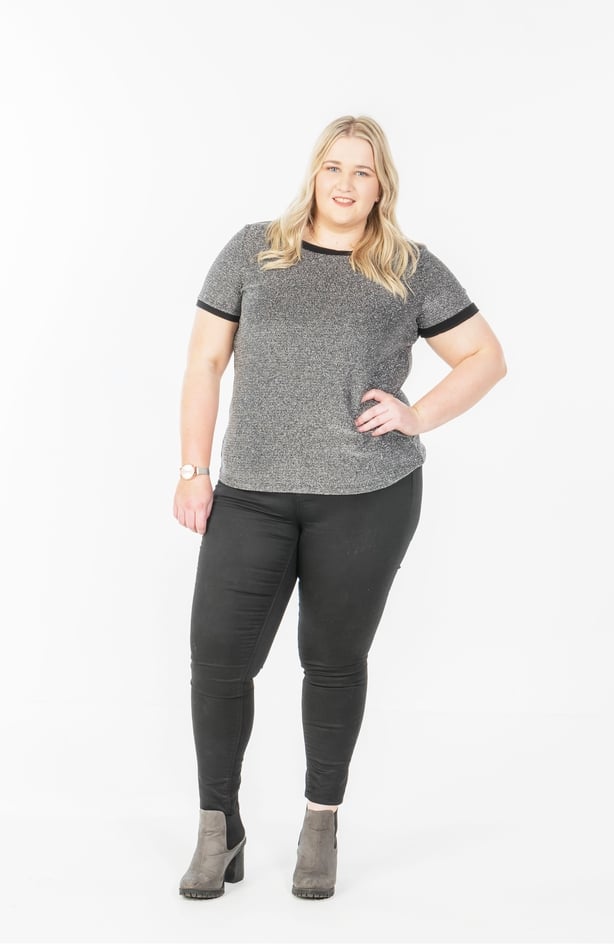 After a rocky first few weeks on the OT Plan, the youngest leader Mairéad has come a long way. She even triumphed over injury, and did what she had promised herself she'd do; she completed her first ever 5K run and did it with her supportive family at her side.
 
Not only did Maireád maintain her weight-loss, she also lost another half stone, by continuing to exercise and to eat healthily.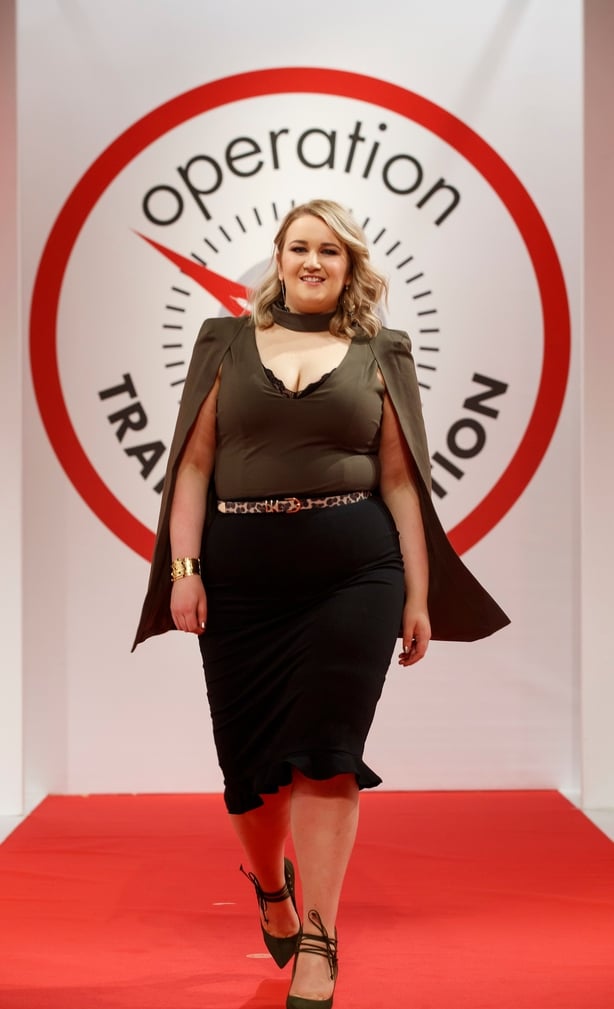 She has recently completed her 1st Year exams in her Business degree, and wants to open her own business someday.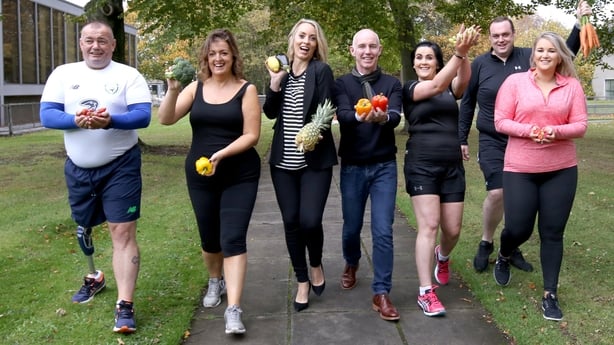 Want to become an Operation Transformation leader 2018? Now is your chance...


To Apply:
Go to www.rte.ie/ot and follow the instructions there. 
If you have any questions or if you would like an application form sent to you in the post, please call Helen, Brittny or Elisha from Vision Independent Productions on 01 864 1444 or email ot@vipmg.tv