What's New?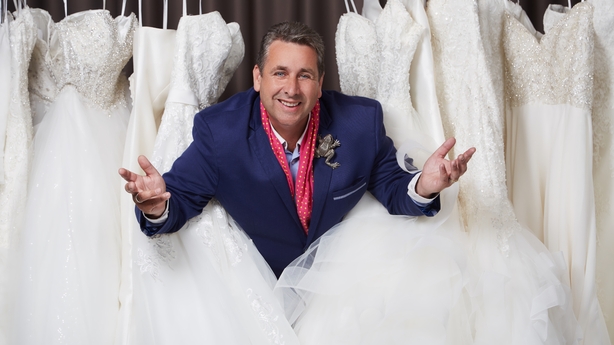 Ireland's most famous wedding planner Peter Kelly a.k.a. Franc presents the first Irish version of international reality hit series Say Yes to the Dress.  
The ten-part series was filmed in a new couture section of Vows bridal store based in Blarney Business Park in Cork, stocked with stunning dresses from all over the world. Cameras will follow brides through the bridal salon as they try on all the styles, colours and patterns to then face their families and friends in the hope that they will Say Yes to the Dress.  
Watch the first episode now on RTÉ Player where we meet three very different brides.  31-year-old Eimear Duffy from Stillorgan is looking for a plain, boho style dress. Nothing too 'blingy'. With Eimear's mum, Veronica paying for her wedding dress, the budget is somewhat flexible!  
27-year-old Mairead Brady has lost just over 5 stone in weight and this is her first-time wedding dress shopping. She is open to trying on different styles, but she doesn't want anything too revealing!  
Franc's final bride is 30-year-old Cora Anne Collins from Kerry. Planning a destination wedding in Dubrovnik, Croatia in August 2018, Cora Anne will be missing her dad who sadly passed away five years ago but will be thinking of him as she searches for her perfect wedding dress.  
Assisted by his two consultants, Janice O'Leary and Denise O'Riordan, watch Franc work his magic in Say Yes to the Dress on RTÉ Player.
What Not to Miss?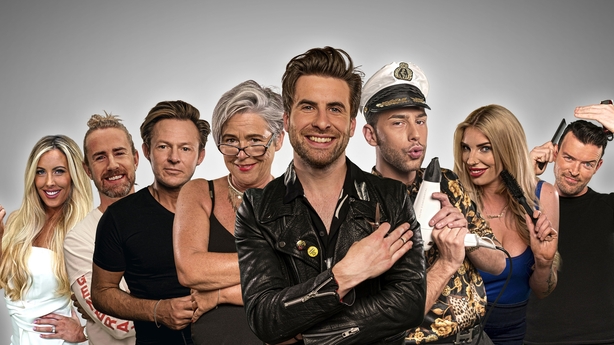 There's something about the intimacy of the stylist/client relationship that makes people open up and share their innermost feelings with their hairdresser – things that they wouldn't even divulge to their best friend.
Hinged on that unique bond, Salon Confidential is a brand new television series which tackles life's big dilemmas and issues exercising the nation.  If it can be torn apart and analysed over a coffee and a blow-dry, it's a topic for Salon Confidential.  
The brand new show features a cast of recurring hairdressers including celebrity hairstylist Gareth Bromell, barbers and a make-up artist, who use their expert skills to solve not only their clients bad hair days but also their daily dilemmas. 
Topics featured include love, loss, children and childbirth, aging, money, dating, sexism, health, diet, body image and anxiety to mention but a few.  
This new format allows Irish men and women to have big, rambunctious conversations that break the boundaries of age, profession, location and social class.  
Each episode poses four big questions to the salon floor, harvesting a broad span of opinions from old and young, urban and rural, middle-class and working class. A place where what's IN your head matters just as much as what's ON it, watch Salon Confidential on RTÉ Player.
What's Trending?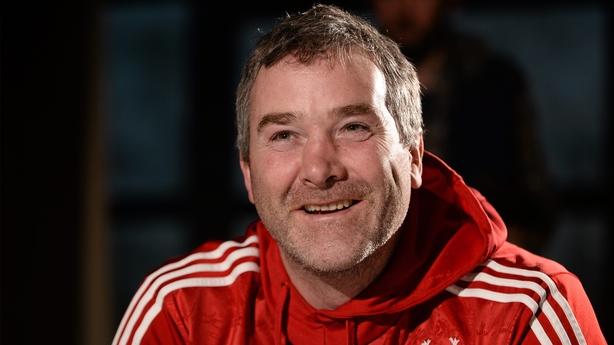 In October 2016 news of the sudden death of Munster rugby head coach Anthony 'Axel' Foley reverberated throughout the rugby world and beyond but, who was the man they called 'Axel' and why did his passing have such reverberation?
People way beyond Munster had connected with his story without knowing it. They had felt the honesty and pride of him and his team as they failed and failed harder in pursuit of their European dream before finally succeeding in 2006.
We understood the unlikely story that Munster had created and Anthony 'Axel' Foley was the personification of it. He should have been a central part of a new Munster era but his untimely death that morning in Paris has left a gaping hole for his rugby colleagues and loving family.  
This documentary tells a story of Munster rugby through the life of Anthony Foley. Told from within the Munster family, we get to know the man and get an extraordinary honest insight into the events surrounding Anthony's time as head coach, his death and the emotional aftermath.
With intimate and stunningly candid contributions from the likes of Ronan O'Gara, Paul O'Connell, Keith Wood, Conor Murray, Simon Zebo, CJ Stander, Peter O'Mahony, Keith Earls, Jerry Flannery and Anthony's sister's Rosie and Orla Foley as they try to come to terms with the sudden death of their coach, colleague, friend and brother.  Watch now on RTÉ Player.
Pick of the Week
RTÉ and Northern Ireland Screen have launched four brand new original dramas from Storyland 2017 on RTÉ Player.
Currently, in its seventh season, Storyland 2017 brings original stories to a national and a global audience, showcasing a great breadth of Ireland's creative talent across writing, acting, producing and directing. This season features four brand new dramas from original voices telling diverse, contemporary Irish stories.  
From the tale of a Kurdish refugee arriving by truck to Ireland in Leave to Remain, a story about the real hardships facing anyone trying to get back to work in On the Hemline, insight into post BREXIT uncertainty in Northern Ireland in A Sign of Things to a mixed-race girl struggling with her identity in 1980's Belfast in Cry Rosa, each drama is as brilliant as it is distinct. 
Watch Storyland 2017 now on RTÉ Player.