Our constitution says a woman's place is in the home. But is it? Taragh Loughrey-Grant talks to Orla O'Connor, Director of National Women's Council of Ireland and stay at home dad and DaddyPoppins blogger Benny Finlay.
Watch the full episode of Rearing to Go above.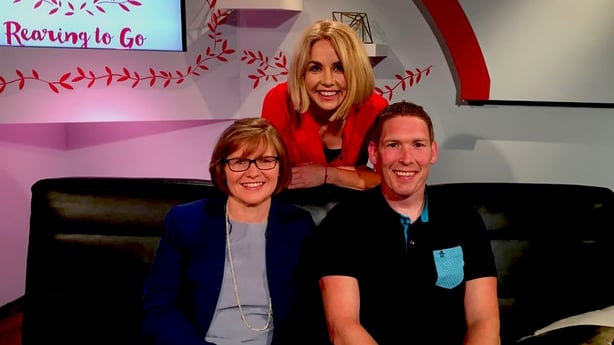 Woman's Place in the Irish Constitution Explained
In Ireland under our constitution of 1937, woman's place is designated as being in the home - Article 41.2.1:
"In particular, the State recognises that by her life within the home, woman gives to the State a support without which the common good cannot be achieved.
"The State shall, therefore, endeavour to ensure that mothers shall not be obliged by economic necessity to engage in labour to the neglect of their duties in the home."
Ireland in 2017
It is really important that there's official recognition of caring in the constitution says Eilis Barry, CEO of Free Legal Advice Centres (FLAC).
However, she says: "The provision is problematic in a number of regards as it locates women in the home and is a very old-fashioned view of the responsibilities people have in terms of the home."
Barry points out that there's no mention of parents or carers. There's no mention of fathers; fathers as parents, fathers as carers, or fathers duties in the home.
Moreover, the article doesn't give any practical benefits to women who give up work to take care of children in the home or engage in caring activities.
The potential of the article hasn't been realised as women aren't entitled to any financial or social welfare support, nor do they have ownership rights in the family home.
For more great parenting information, advice and tips, click here on RTÉ Parenting.