Food writer and TV presenter, Mary Berry was on RTÉ Radio 1 recently to speak about the joys of Victoria Sponge Cake and moderation. Listen to Ryan Tubridy's full interview with Mary above.
Mary was on the show to promote her new book, Household Tips and Tricks and according to the ex-Great British Bake Off judge, there is nothing better in this world than home cooking.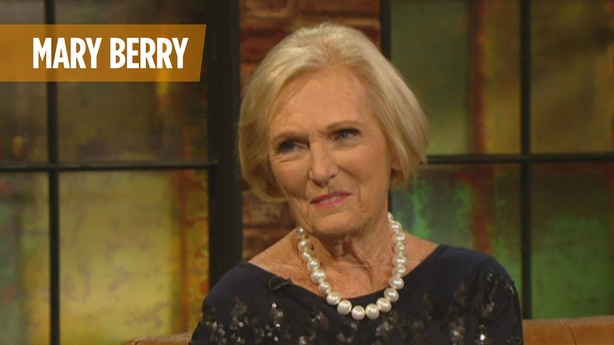 Over the years, Ms Berry has become synonymous with cakes, pastries, cookies and a myriad of other sweet treats so it should come as no surprise that, when it comes to dessert, Mary is in full agreement with Ryan, who suggests we have taken the fun out of baking lately.
According to Ryan, too many cookbooks these days are substituting cream and sugar for gluten-free ingredients, avocados and other healthy alternatives. And it seems that Mary is in agreement.
"Oh come on, I think that cooking - home cooking - there's nothing like it and it's everything in moderation."
"Please have a piece of cake - a small slice and don't go back for a second and enjoy it!"
She also made the point that a slice of homemade cake would be a delightful way to greet the children as they come home from school albeit balancing the act by giving them a piece of fruit in their lunch boxes.
The professional baker emphasised that it's all about moderation and we should enjoy the little bit we indulge on and not feel guilty.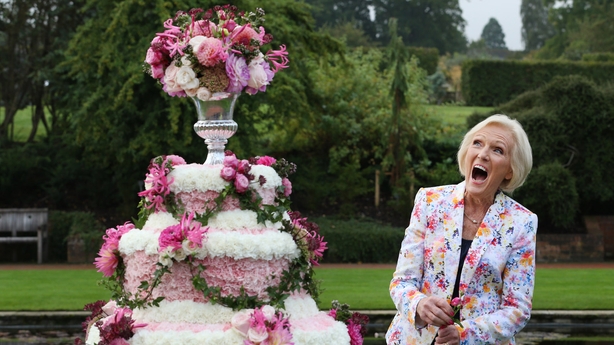 According to Mary, her new book Household Tips and Tricks is filled with all kinds of helpful tips from becoming more frugal to cleaning suede to perfecting the all in one cake method.
"I've been about for a long time and I do gather a lot of hints and tips"
"I started off like everybody else newly married and you don't get the hang of things and now I've become a lot wiser and I've got all sorts of things that make life easier and quicker and I've just jotted them all down!
Sit back and enjoy Mary's sweet chat with Ryan by listening above.