Tonight on Celebrity Operation Transformation, we'll watch our five leaders as they attempt to follow their food and exercise plans and inspire the country to live a healthier lifestyle.
However, a sixth character has emerged on the show over the past few weeks. Gary O'Hanlon's wife Annette has made regular appearances on the programme and always has a word or two of advice for her husband.
It's a sugar shock for Gary on #CelebOT tonight at 9.35pm @OpTranRTE pic.twitter.com/Ai65b4mlZA

— RTE One (@RTEOne) September 20, 2017
We caught up with Gary in Arnotts where the celebrity chef was setting up for a Kenwood cooking demonstration as a part of the stores 'How to Home' event. Watch the full interview with Gary above.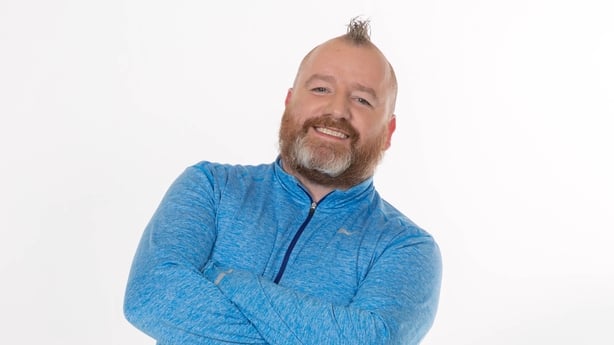 Gary explained that he has been inundated with messages from the wives of other chefs who want to get their husbands fit and healthy. His advice? Keep nagging.
"Lots of chef's wives sending me messages like 'How do I get my fat mess of a chef off the couch?' and I was going "Nagging". It's taken ten years but you know, nagging works. It takes a bit of time in my case I guess.
At the end of the day, Gary knows Annette has his best interest at heart.
"She wants me happy, I'm a father to two young babies and she wants me around for the long haul. I think she needs to ease off me a wee bit though..."
Will @gazzachef bond with his trusty steed William? Find out tonight on #CelebOT pic.twitter.com/dKYcV3ZXp9

— RTE One (@RTEOne) September 20, 2017
Tune into Celebrity Operation Transformation tonight on RTÉ One at 9:35pm.
Want to follow Gary and the other leaders on their Celeb OT plans? Click here. Get extra Celeb OT content and recipes here.
Missed last week's Celebrity Operation Transformation? Catch up on the RTÉ Player.