Celebrity Operation Transformation leader Kayleigh Cullinan and Dr. Eddie Murphy joined Ray D'Arcy in studio, she's had a tough week trying to follow her plan while on the road promoting her new album.
With a target weight loss of 3lbs, it was clear from the beginning that Kayleigh had not met it. Exclusively revealed on the Ray D'Arcy Show, Kathryn Thomas told Kayleigh that she had only lost 1 pound this week, two pounds off target.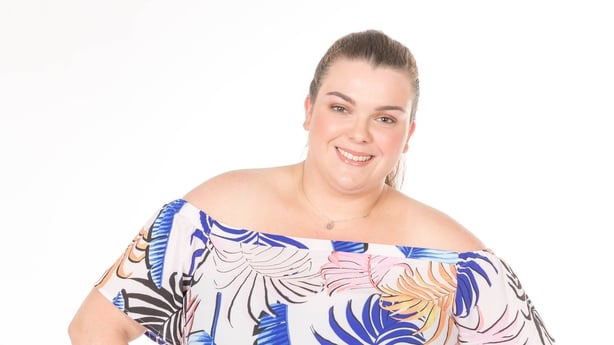 Defending herself for the missed target, Kayleigh explained what happened.
'The two meals that they're talking about, the breakfast was up in Harvey's Point in Donegal... they do the best breakfast you could ever think of, they really really do'.
As you'll see on Celebrity Operation Transformation, Dr. Eddie was not happy with Kayleigh's efforts.
'If you want to achieve your dreams, your effort has to be bigger than your excuses'.
Dr. Eddie spoke about finding structure in Kayleigh's life, saying that we need a purpose to get up in life.
Looking back on pre-Celebrity Operation Transformation, Eddie said that Kayleigh would be up late every night and skipped breakfast. He praised her for turning that around, and that she has huge potential.
Having cried about not hitting her target this week, Kayleigh said her and Eddie are friends again now and while her target loss for next week is 2lbs, she plans to lose 4lbs. Best of luck Kayleigh!
You can listen to the full interview on The Ray D'Arcy Show here:
We need your consent to load this SoundCloud contentWe use SoundCloud to manage extra content that can set cookies on your device and collect data about your activity. Please review their details and accept them to load the content.Manage Preferences
- Written by Jilly McDonough
Watch Celebrity Operation Transformation Wednesday night on RTÉ One at 9:35pm.
Want to follow James and the other leaders on their Celeb OT plans? Click here. Get extra Celeb OT content and recipes here.
Missed last week's Celebrity Operation Transformation? Catch up on the RTÉ Player.