A report has been published of the 2016 NCT results, highlighting the cars with the best and worst pass rates. we've checked ours...is yours on the naughty or nice list?!
Irish tech firm Idiro Analytics have published an analysis of the results, with some interesting findings.
The Data
*There was a total of 1.4 million NCT tests carried out in Ireland last year, so in order to make the results more readable, the company only showed data concerning the twenty most popular makes of vehicle tested last year and only models that had at least 1,000 tests carried out. All in all, there are 1.1 million tests represented in the study.
The Results
The Volkswagon Golf was the third most tested car at the NCT last year.
However, it only had a 51% pass rate compared to the Hyundai i30 which had a whopping 72% pass rate in 2016.
The Hyundai Tucson had a 40.08% pass rate, Ford Focus had a 45.43% pass rate, Ford Fiesta had a 50.42% pass rate while the Nissan Qashqai had 62.69% pass rate in 2016.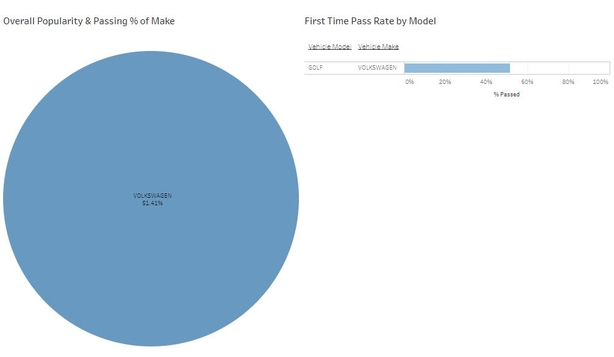 NCT Best Pass Rates*
Nissan Juke - 88%
Skoda Yeti - 88%
Hyundai ix35 - 80%
Volkswagon Tiguan - 80&
Hyundai i20 - 79%
Hyundai i40 - 79%
Opel Insignia - 74%
Mazda 2 - 74%
Toyota Avensis D4D - 73%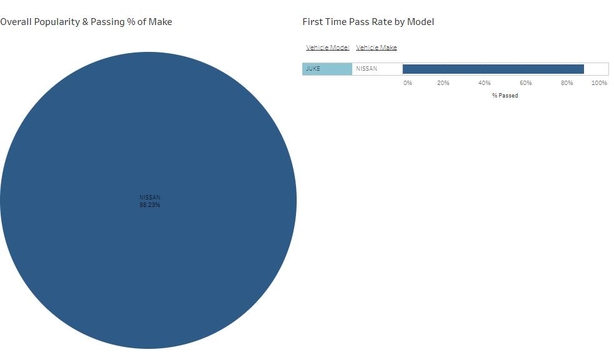 Worst Pass Rates*
Hyundai Trajet - 23%
Hyundai Lantra - 29%
Fiat Stilo - 29%
Vauxhall Vectra - 30%
Nissan Primera - 31%
Volkswagon Sharan - 32%
Peugeot 206 - 32%
Peugeot 406 - 33%
Seat Alhambra - 33%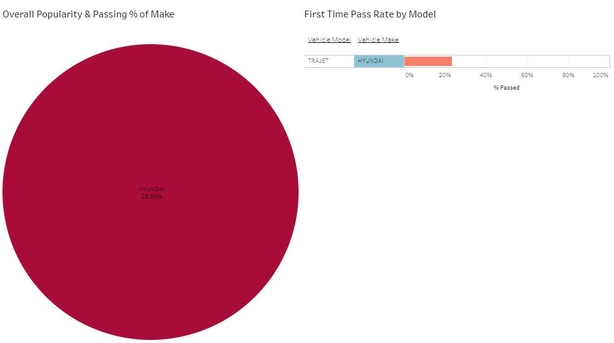 Note
So with a 23% pass rate in 2016, the Hyundai Trajet may be the worst car to pass the NCT. However, It is important to note that these pass rates do not reflect the quality of the car.
Factors such as mileage, maintenance and service history are not taken into account and, of course, older cars will not do as well as younger models.
Why do cars fail the NCT?
The most common cause for first time failure in 2016 was lights and electrical issues. So listen up drivers, check your lights before heading to your next NCT.
The data is presented via an interactive dashboard from RSA.ie and covers NCT tests conducted in 2016. You can check it out for yourself here.