Say Yes to the Dress, Room to Improve, Celebrity Operation Transformation and First Dates return to our screens along with a host of amazing new lifestyle shows including Brendan Courtney's This Crowded House and Dermot Bannon's Superhomes. Check out the full list below.
1. Say Yes to the Dress – Ireland
Fronted by wedding guru Franc, Say Yes to the Dress is coming to Ireland! Finally, we can follow Irish brides-to-be as they hunt down their dream dress for their big day. Where will they be shopping, you may ask? In a brand new Irish bridal store, stocked with amazing dresses from all over the world.
Under the guidance of a team of experts, the brides will search for their perfect dress while in the company of family and friends who will (hopefully) help them say yes to the dress.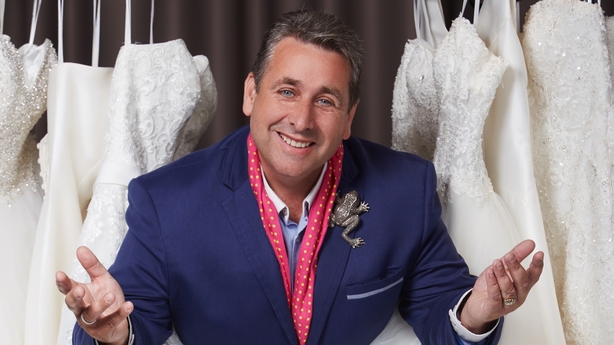 2. David Brophy's Choir of Ages
You may remember David Brophy from High Hopes Choir on RTÉ One. This year, Ireland's world-renowned concert orchestra conductor is back with a three-part series celebrating the power of music.
This time he is creating an Inter-generational choir comprised of school children and senior citizens from both North Leitrim and the Crumlin/ Walkinstown area of Dublin.This one is bound to pull on your heartstrings.
3. Celebrity Operation Transformation
It's time to play follow the leader! This year's Celebrity Operation Transformation includes X Factor singer Mary Byrne, beauty expert Triona McCarthy, chef Gary O'Hanlon, social media influencer James Patrice and singer Kayleigh Cullinan.
Presented by Kathryn Thomas, the show will follow the five leaders over a month as they get in shape with the help of fitness coach Karl Henry; principal clinical psychologist Dr Eddie Murphy; dietician Aoife Hearne and GP Dr Ciara Kelly.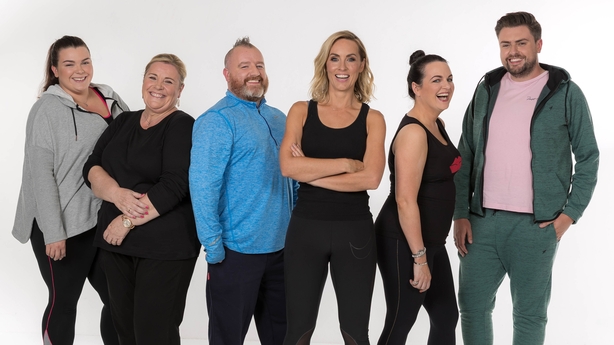 4. This Crowded House
Over four weeks, Brendan Courtney will meet some of the over 25-year-olds in Ireland who are still living at home with their parents the and try to give them a push to find their own place. As it turns out, one in four Irish people over 25 are still living at home and Brendan intends to find out why.
Not only will our host try to convince the adult children to move out of their family home but he will take a start look at the country's property market and reflects on the parent-child relationships within each family.
We need your consent to load this rte-player contentWe use rte-player to manage extra content that can set cookies on your device and collect data about your activity. Please review their details and accept them to load the content.Manage Preferences

5. Room to Improve...with very special guest
Room to Improve returns after its most successful season yet with new clients including Daniel and Majella O'Donnell. This year, Dermot and his designs are under more pressure than ever as he tackles last minute changes, construction dilemmas, frayed tempers and impressive reveals. We can't wait to get a peek inside Daniel and Majella O'Donnell's home and see what changes Dermot puts in place.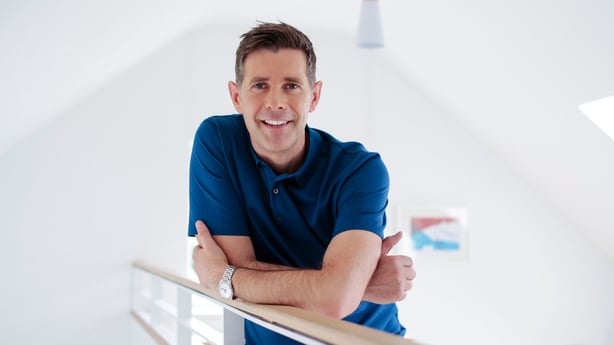 6. Superhomes
Dermot Bannon has been busy; not only has he taken on the task of transforming Daniel and Majella's home in Room to Improve but he has a brand new two-part series that will see him travel to America to check out the most impressive 'superhomes' the country has to offer.
7.The Great House Revival
If you love Home of the Year, you'll absolutely love Hugh Wallace's new six-part series The Great House Revival. Tune in to watch architect extraordinaire Hugh Wallace as he follows six incredible home restoration projects across the country. Budget, deadlines, and ambition are all on the line as these property owners transform abandoned buildings into beautiful homes.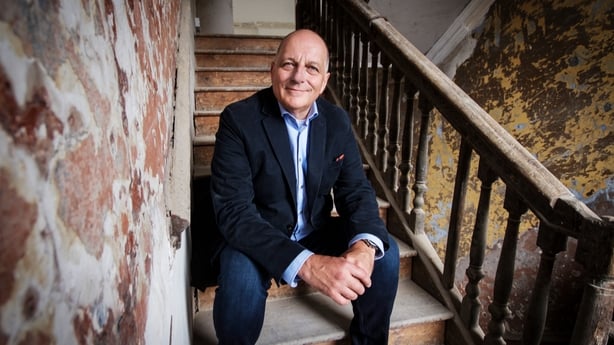 8. Raised by a Village
As the old saying goes, it takes a village to raise a child. For some parents, that village is more necessary than others. In this fascinating new series, two troublesome teenagers will swap city life with their families for a life in a small Irish village. Over two weeks, the show will discover if bad behaviour can be straightened out by rural life.
9. Awake - The Science of Sleep
Dr Pixie returns to our screens to discover the uncover the secrets of sleep. Scientists and experts will reveal the groundbreaking results of their research while Dr Pixie will meet with a wide range of Irish people suffering from sleep issues ranging insomnia and narcolepsy to sleep apnoea and disrupted sleep.
Dr Pixie will join Professor Niall Moyna and his team at The School of Health & Human Performance in DCU where they will observe four volunteers who have agreed to stay awake for 40 hours, in order to see the effects of acute sleep deprivation.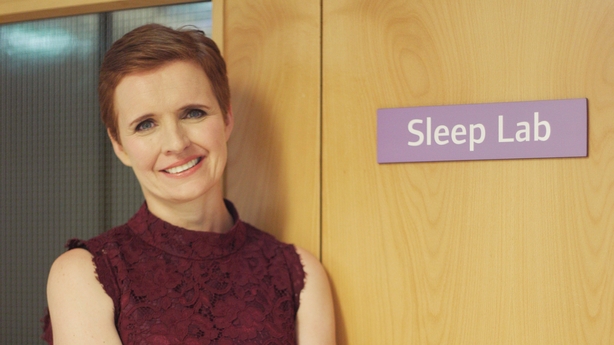 10. Frock Finders
Heading to a big event? Haven't a clue what to wear? It can be tough to keep up with trends and find a style that works for you. It can be even more difficult to know what outfit is appropriate for a wedding, wake, beauty pageant or any number of events you have coming up on your calendar. This six-part series will search high and low for boutiques across the country for the perfect frock and share some fascinating insight to the clothes we wear.
We need your consent to load this rte-player contentWe use rte-player to manage extra content that can set cookies on your device and collect data about your activity. Please review their details and accept them to load the content.Manage Preferences

11. Vogue
Last year Vogue investigated online synthetic drugs, body dysmorphia, gender dysphoria, and social anxiety issues in her docu-series On the Edge. In this three part series, Vogue Williams looks at sperm donation, sugar daddies and, the epidemic of our time, anxiety.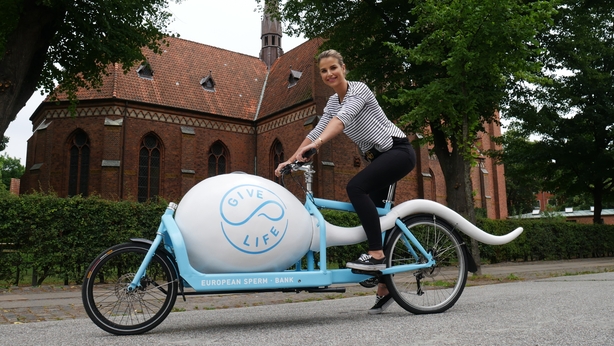 12. At Your Service To the Rescue
reland's favourite hoteliers Francis and John Brennan are on a mission to help create Ireland's first purpose built community for people living with dementia in Bruff, Co. Limerick. The plan is to have three residential bungalows, a four-acre site and a community hub with a restaurant and communal area.
This ambitious project will be a huge undertaking for all involved but with over 55,000 people living with dementia in Ireland, it is a hugely important one. Can the Brennans deliver? Find out this Christmas.
13. Ireland's Health Divide
RTÉ One will have a series of captivating documentaries that focus on tackling inequality in Ireland. In Ireland's Health Divide, Dr Eva Orsmond reveals why where you are born and raised dictates your life expectancy.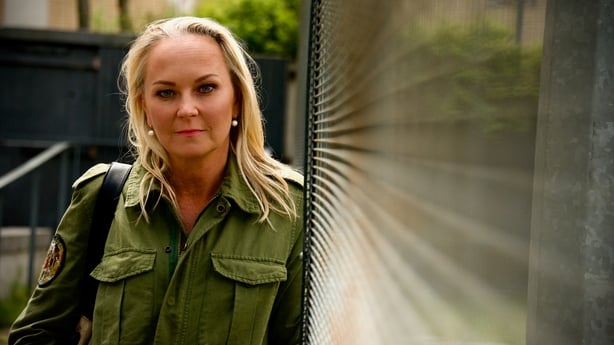 Not to mention...Some of our favourite lifestyle shows are returning to our screens this Autumn including The Today Show with Maura and Daithí, First Dates, Home of the Year, Salon Confidential, Ireland's Fittest Family, Desperate Houses with new presenter Roisín Murphy;Getaways with new presenter Tommy Bowe and Operation Transformation.