With just over two weeks to go until his first official weigh in on Celebrity Operation Transformation, social influencer James Patrice is raring to go and more determined than ever to slim down.
Social media influencer, James Patrice was on the Nicky Byrne show today talking about how he is feeling ahead of his debut on celebrity Operation Transformation at the end of the month.
"I actually just cant wait to start it because there is so much build up" James told presenters Nicky Byrne and Jenny Greene.
Never one to shy away from a challenge, James is more excited than nervous for what lies ahead though he admits his fitness levels are somewhat lacking.
"I wouldn't consider myself to be the healthiest, I don't exercise" he explained. " I run for the dart - I'm great at that!" he added.
As for what he hopes to get out of the experience, it seems he has already has a role model in mind; "I just want to be skinnier than you if that's possible" he joked with Nicky.
HIIIIYAAAA @JamesPatrice ????https://t.co/3mS7JSxR6K

— RTÉ 2FM (@RTE2fm) August 11, 2017
James told 2FM listeners that a number of years ago an ulcer on his leg confined him largely to the armchair and during this period that he really piled on the pounds.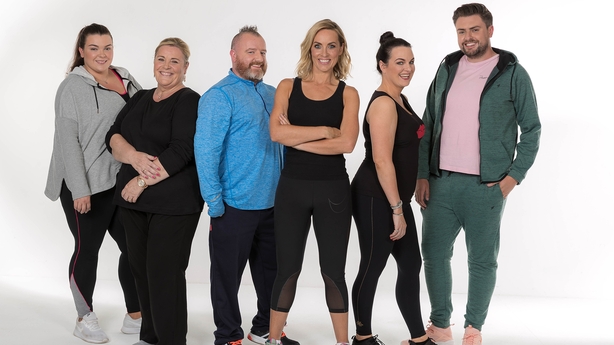 At 6'2 and 19 stone James explained he would like to lose three stone during the starts the process and though he has lost weight before, the challenge this time will be keeping it off.
"My diddies are my issue" he said. However, while he is willing to diminish the diddies, he isn't ready to completely lose these distinctive details that he says makes him who he is.
Regardless, of outcome, James is up for the challenge and sure of his success.
"I am quite determined and when I put my mind to something I do it" he said.