Singer, actress, and Disney favourite, Hilary Duff is back making headlines. The mother of one posted a photo of herself and her son, Luca, to Instagram with a message for her body shamers.
Hilary captioned the photo:
"I am posting this on behalf of young girls, women, and mothers of all ages. I'm enjoying a vacation with my son after a long season of shooting and being away from him for weeks at a time over those months. Since websites and magazines love to share 'celeb flaws' - well I have them!
"My body has given me the greatest gift of my life: Luca, 5 years ago. I'm turning 30 in September and my body is healthy and gets me where I need to go.

"Ladies, lets be proud of what we've got and stop wasting precious time in the day wishing we were different, better, and unflawed.

"You guys (you know who you are!) already know how to ruin a good time, and now you are body shamers as well. #kissmyass"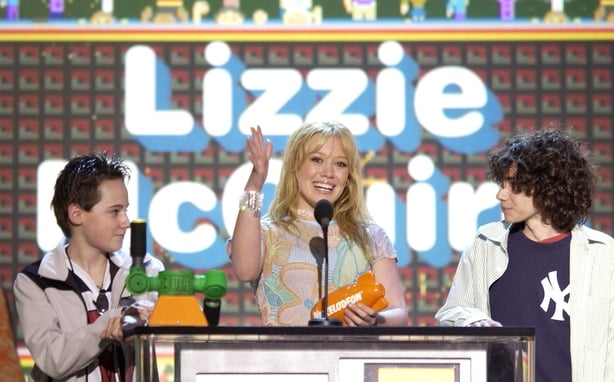 Career Woman
To give some context to the post, Hilary, who will be turning thirty in September, has been working in the public eye since 1997. Let that sink in for a second.
As a child star, Duff has worked steadily as an actress for most of her life, starring in Disney's Lizzie Maguire (2001-2004), Agent Cody Banks (2003), A Cinderella Story (2004), The Perfect Man (2005), Gossip Girl (2009) and her current series Younger, to name but a few.
Not to mention her singing career which resulted in five studio albums starting with Santa Claus Lane in 2002 to her most recent album Breathe In, Breathe Out in 2015.
What I'm saying is, the woman has a work ethic.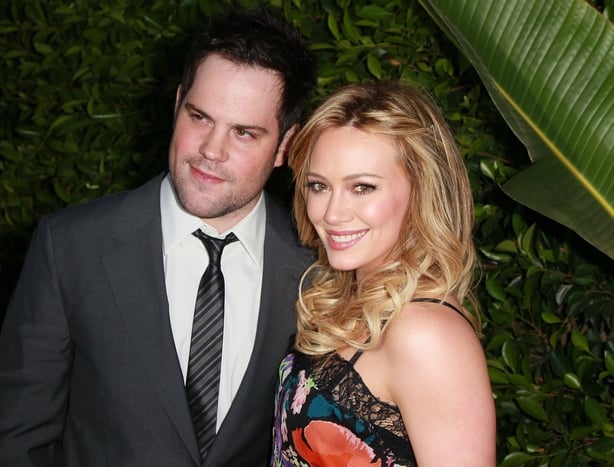 Working Mother
In 2010, at just twenty-two years of age, Hilary married twenty-nine-year-old, professional hockey player, Mike Comri. Unfortunately, after four years of marriage - and the birth of their son Luca - the two split in January 2014.
Duff told Cosmopolitan in 2015:
"We both really wanted to get married. I'd been working since the age of 11 or 12, so making that choice at a young age seemed right for me. Maybe it wasn't, but we spent the majority of our time together really happy."
Since then, Duff has been rocking life as a working mum, gushing about her son Luca at every opportunity and playing a single mother in Darren Star's Younger. Earlier this year, she told Redbook that being a single parent is far from easy.
"I always feel torn or guilty about something. I'm not working right now, and at first I stressed about that, like, "Oh, I shouldn't stay still this long." And that's ridiculous."
"I have a child; it's totally fine to not be slammed all the time. It feels really good to not be on someone else's schedule — besides Luca's. I'm basically his chauffeur!"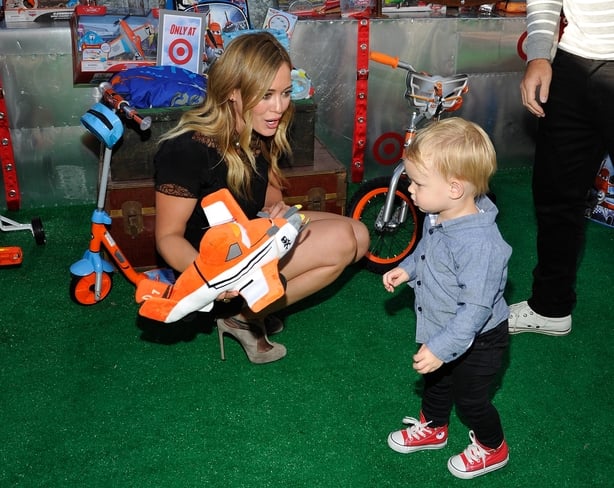 Body Shame
The fact that this accomplished young woman has to deal with online abuse is ridiculous on so many levels.
Firstly because body shaming is an outrageous thing to do in the first place and secondly because Hilary looks incredible. As a twenty-seven-year old with no kids, I would love to have a body like hers.
In fact, the actress recently sent Twitter into a tizzy when a photo of her looking fabulous went viral.
"Somewhere in the world Gordo is crying #HilaryDuff"
Somewhere in the world Gordo is crying #HilaryDuff pic.twitter.com/6icd461E1d

— Sharp (@Sharp_tK) June 5, 2017
We love that Hilary is calling body shamers out and using her public platform to support women and promote a healthy and positive body image.
Anyone struggling with an eating disorder can visit Bodywhys.ie, phone their helpline on 1890 200 444 or email alex@bodywhys.ie to seek for help.