Festivals have changed a lot since the Féile years - this week The LifeStyle Show looks at the festival trends in Ireland from family-friendly fodder, healthy food, mindfulness and well-being on offer.

This week Taragh Loughrey Grant talks to Avril Bannerton and Helen Cooke about the upcoming Groove Festival at Kilruddery House. They discuss everything from music and wellness to family fun and food. Listen to the interview above.
On the 19th of August, the festival will return for its fifth year. There will be twenty-five acts playing over the two days including Primal Scream, UB40, Hudson Taylor and Jerry Fish. Not only that but there will be food, fun and family entertainment. Read our Q&A with organiser Avril Bannerton to find out more below.
What makes Groove fest a family friendly event?
Unlike many other festivals, Groove prides itself on being family friendly - we actively encourage families and work hard to ensure it is a fun and hassle free day out for families, with loads to do, good food and quality
facilities.
This year we ran a promotion of 'Kids go Free' until the 1st of August which had a huge response, and we have added a lot of free activities, from arts & crafts to magic shows to a Hell & Back Junior obstacle course, as well as lots of outdoor activities to take part in, like zorbing and the infamous climbing wall.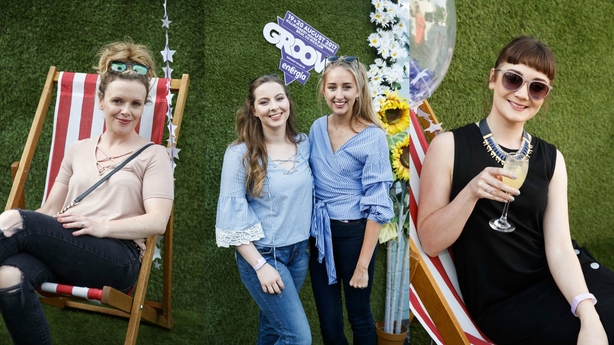 What acts can attendees look forward to? 
With the Festival now entering its 5th year, [over 10,000] visitors can expect a festival bigger and better than ever before. The festival site has been extended to incorporate even more of Killruddery's beautiful gardens and we have extended the opening hours, so activities kick off from 11am both days.
We have been working hard to add a lot of great content and activities to this year's festival, with the addition of a dedicated Family Zone, the new Thrive Wellness area, as well as a stronger food offering and some very exciting interactive festival features. 
What food will be available at the festival? 
The food and drinks line up will be sure to delight...with something for everyone available.
We have healthy options from The Happy Pear and Sharon Shannon's Vegan Food truck, we have
international flavours from Jaru Korean Kitchen, Boojum and Barilla, we have a twist on your classic festival fayre from Box Burger and Killruddery's own kitchen who will serve up their spit roast Pork, and even restaurant pop ups from Urchin.
As well as lots of savoury options, there will be an array of sweet treats available from Teddy's, Keelings, The Crepe Box and many more.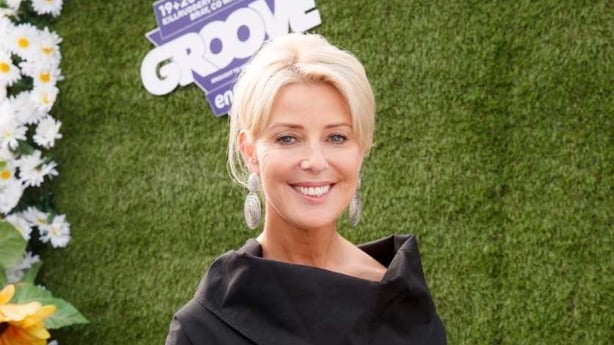 For those who haven't attended the event before. What's the difference between Groove and the other festival you organise, Taste?  Both the event itself and organising it?
As well as the obvious difference in location, the festival's core offering is very different.
Both festivals are based on delivering a top quality customer experience, but Taste is a restaurant festival focused all on accessible fine dining, where as Groove Festival offers a blend of music, food, family fun and now Thrive, the dedicated wellness area. 
The exciting new area will offer visitors a chance to add to their overall experience by giving them the chance to partake in a host of yoga and pilates classes, wellness workshops, or watch cooking demos and talks from some great names like Andrea Hayes, Roz Purcell, Derval O'Rourke and loads more.
The added dose of wellness in the midst of the music and festival fun is definitely something unique and an area that we are really excited to see grow.
Any tips for festival goers? Getting there, parking, how much can people expect to spend?
The festival is thankfully very accessible from whatever direction you are coming from, located just off the N11 and only 20 minutes from Dundrum Town centre. We will be offering a shuttle bus service from Bray
Dart Station to encourage people to use public transport, but there will also be ample parking available.
Guests can bring snacks if they wish, but we are encouraging visitors to leave the hassle of the picnic at home
and enjoy the array of food and drink on offer.
Dishes will be priced between €5-10. The family activities are free of charge apart from some of the outdoor activities such as zorbing and the festival climbing wall, which cost €3-5 per person.
What do you personally look forward to the most each year?
It's incredible to see all the visitors enjoying themselves and having fun – it really makes the planning and hard work worth it. When you see events of this size and scale come together, it really highlights the combined efforts and work put in of all those who make the event happen, from production through to security, through to each individual vendor, it really is a massive team effort. 
This year there is everything from virtual reality experiences and DJ-ing to cycling challenges with our charity partner Downsyndrome Ireland.