What's not to love about an Irish summer? Just when you give up on it, along comes a few days of Mediterranean sunshine to cheer everyone up.
But it's not just the weather that puts everyone in a good mood. There are so many fun activities and events taking place all over the country that are keeping everyone in the family entertained throughout the holiday. YourDaysOut.ie lists thousands of things to do in Ireland but, as always, we have selected a few to try over the weekend along with some early tips for next week.
1. Sunrise Children's Festival, Galway
Sunrise Children's Festival is a unique weekend festival dedicated solely to children and their families that will take place in Brigit's Garden in Galway. There will be four tented entertainment areas with loads of activities and games for the children to enjoy. Camping on Saturday night is included in the price of a weekend ticket.
2. Ardmore Pattern Festival
Running from Monday 24th to Sunday 30th, events and activities throughout the week include sports events, walks, demonstrations, farmers' market, music, street entertainment, tours and fireworks.
3. Enniscrone Black Pig Festival
Celebrating the legend of the slaying of a poisonous black pig that attacked villagers, the festival will launch with a Sky Diving Spectacular when the team of Black Pig Skydivers parachute onto the beach on Friday evening. On Saturday 29th July there will be a huge fireworks display and on Sunday there will be a
family fun day.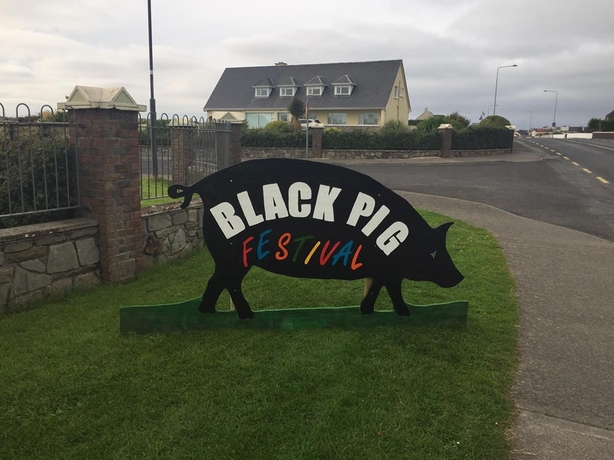 4. Elvis Roots Festival
Did you know that Elvis' family came from Carlow? Celebrating the ancestral home of the King with a fun-filled family festival in Hacketstown all weekend featuring live music, talent contests and one or two men with sideburns dressed in jumpsuits.
5. Sligo Jazz Festival
The Sligo Jazz Project has two strands. A 6-day summer school alongside a world class jazz festival. The unique format provides excellent workshops, fantastic performances and informal pub sessions featuring students, teachers and artists.
6. Galway International Arts Festival
Two hundred thousand attended last year as the Galway International Arts Festival presents and produces programmes of the highest quality across all art forms featuring theatre, music, visual arts, opera, street spectacle, dance, discussion and comedy. This year's festival continues until July 30th with performances over the weekend including Jenny Greene and the RTE Orchestra.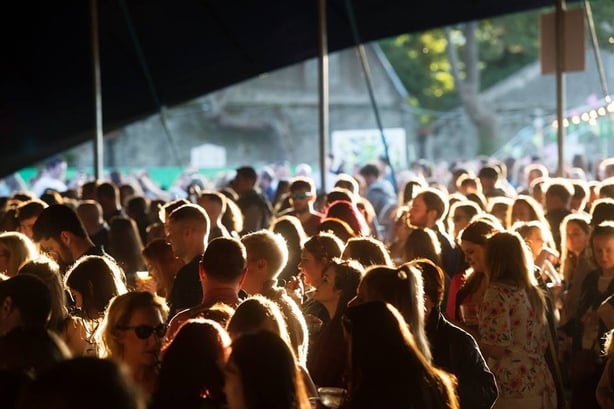 7. Hotter Than July
A world music festival takes place in Smithfield on Sunday 30th. The free family event celebrates the cultural diversity in Dublin city with a packed programme of feel-good rhythms and exciting performances of music and dance from around the world from 3 pm - 9 pm.
8. Vodafone Comedy Festival
Over twenty thousand people are expected to attend the largest and most successful open-air comedy event of its type in Ireland. The four-day event features an impressive line-up of international and Irish comedians entertaining everyone in the Iveagh Gardens from July 27th to July 30th.
The best comedy fest in the country coming this weekend! https://t.co/jbwW1OK2ip

— PJ Gallagher (@pjgallagher) July 24, 2017
9. Feile Thraidisiúnta Chnoc Fola
An intimate celebration of the crafts and traditions of the Donegal Gaeltacht. For the last 30 years, the festival has brought the community together to show off the best the area has to offer. Tourists stop by, and enjoy life at a slower pace, in this place where arts, culture and language remain acutely important.
10. Punchestown Music Festival
Featuring a strong line-up of national and international artists, the two-day music festival takes place on Saturday 29th and Sunday 30th of July. Headlining acts include Tom Jones, Culture Club, Bonnie Tyler, Deacon Blue and Boney M.
11. Slí Eile Summer Festival
The Slí Eile farm offers a place where people experiencing mental health difficulties can find safety, acceptance and support to recover. They are running a fun family day out on Sunday featuring lots of activities and events for all ages, including bouncy castles, pony rides and stalls featuring the wonderful organic produce from the farm.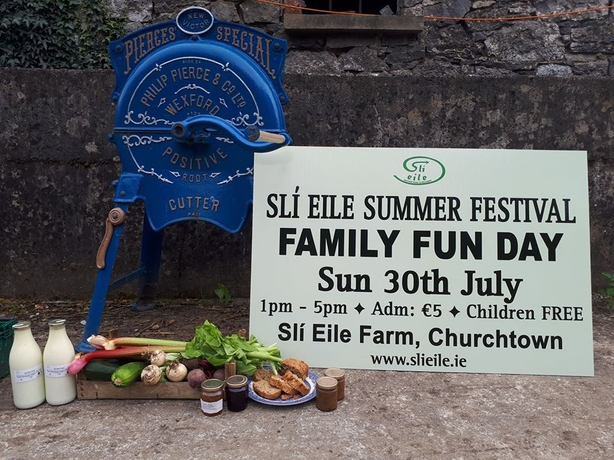 12. Teddy Bears' Picnic at Wooly Ward's Farm
A fun filled day for all of the family with activities such as make your own Teddy Magnet, bring your Teddy to the Teddy Hospital for a check up, having a picnic with Goldilocks, decorating a Shortbread Teddy Bear, Magic Show, Animal Petting, Bouncy Castles and so much more!!
13. Boyle Arts Festival
A wonderful programme of events and live music continues through the weekend including Gerard Siggins: Children's Storytelling, the Celtic Tenors and a performance of 'The Successful TD'.
Three things to do next week
1. Durrow Scarecrow Festival
The 8th All-Ireland Scarecrow Championship takes place in Durrow, Co Laois at the start of August. It's a quirky festival not to be missed! There are loads of fun events during the week including clowns, castles, camps, fairies, workshops and, of course, scarecrows from all over the country.
2. Spraoi, Waterford
The Spraoi Festival is a free urban festival in Waterford that will attract nearly 100,000 people over the August Bank Holiday weekend. There will be lots of street theatre, art, music and the popular annual parade on Sunday 6th at 9:30 pm.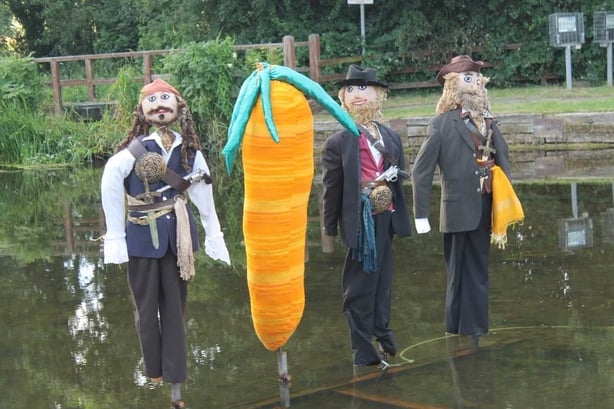 The Garter Lane Arts Centre also presents SprÓg Children's Festival, during Spraoi week and over the weekend with lots of free shows and exhibitions.
3. Galway Races
The world renowned seven day Galway Races Summer Festival takes place on Monday 31st July to Sunday 6th August.
The Galway Races has fantastic horse racing, live music and entertainment, stunning fashion, family fun and an electric atmosphere that attracts visitors from all over Ireland and abroad.