Author, journalist, DJ - it seems there is little Louise McSharry can't do.
Diagnosed with cancer just three years ago, now McSharry is partnering with Boots Dublin Night Walk to raise funds for the Irish Cancer Society Night Nursing Service.
Do you think Irish attitudes towards cancer need to change? What can we do to become more aware?
I think Irish people are becoming a lot more aware of their own health generally, which is great.
I think it's very important though to pay attention to the signs your body can give you that something might not be right.
Cancer isn't always about a lump or a pain, for me, it started with a general sense of something being off. If you don't feel right, go to your doctor. Ask for a blood test.
From your own experience, how do you think we can best support a loved one with cancer?
I think it's about following the person's lead. Don't be afraid to ask them about what they're experiencing, but don't push it.
If it seems like they don't want to talk about it, let it go. Tell them that you'd like to help, and ask them how that might be possible.
If they don't offer any suggestions, pay attention and see if you can come up with an idea yourself. I found the most helpful things were lifts to and from treatment, and help with housework.
I really didn't feel like cleaning the bathroom, so it was great to have people help with those kinds of things. I would never have asked for that though, so it was great when people offered.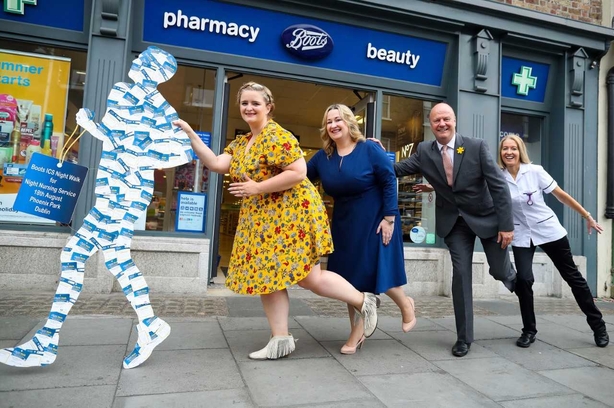 How did your diagnosis impact your outlook on life?
It made me realize that serious illness can happen to anyone, at any time. Most cancers are totally random, so there's no real 'fairness' about it.
What did you find was the hardest part about dealing with your illness?
I found it quite difficult to put my work life on hold during treatment. To be honest though, I found it difficult to complain about what I was experiencing when I met people experiencing much worse through treatment.
I, therefore, felt really lucky most of the time to have a very treatable cancer and a body that was responding to treatment.
You spoke publically about issues with fertility and cancer. How did you feel when you found out you were pregnant?
I felt shocked, excited and scared! I was convinced that I wasn't going to stay pregnant so the first five months were basically spent waiting for the worst to happen. I felt like it was too unlikely for me to be so lucky!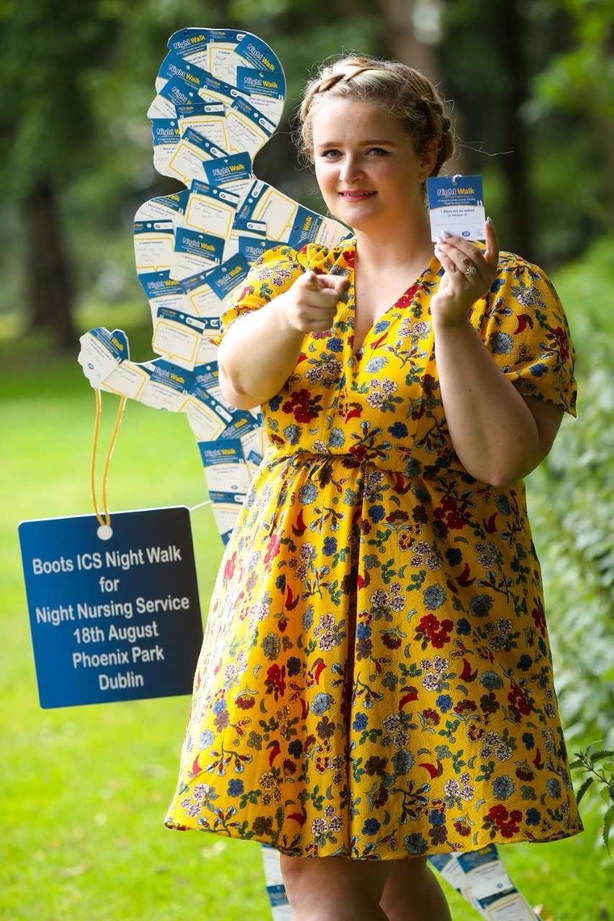 You have already authored one book, do you have plans to write another?
I think I probably will at some point. Writing a book is a bit like having a baby. Absolutely hellish, but then once it's done you want to do it all over again.
We always see you on Instagram going out running. What tips can you share with working Mums when it comes to minding your health on a busy schedule?
For me, it was about making exercise a habit and part of my routine. I'm actually currently training for a marathon and I'll be walking the Boots Dublin Night Walk on the 18th August to raise vital funds for the Irish Cancer Society Night Nursing Service, so I find having something to work towards definitely pushes you.
However, I think it's really important that mams don't put too much pressure on themselves. Balancing everything is really hard, and your mental health is a big part of your general health, so if you can't fit in a run or whatever there's no point in beating yourself up. If you're doing your best, you're doing your best.
For more information on the Boots Dublin Night Walk, visit your local Boots Ireland store.