In this week's Rearing To Go, Taragh explores how we can challenge stereotyping when she speaks to psychologist Marie-Louise O'Reilly and founder of Herstory.ie Melanie Lynch.
Gender stereotypes are defined as early as five years of age. Read some top tips on stopping gender stereotyping below, and watch the full episode of Rearing to Go above.
Diffusing Stereotyping
We can unwittingly enforce gender stereotypes by commenting on a girl's "cuteness" or how "great at sports" a little boy is. Marie Louise suggests that we think about what these comments teach children about gender and how it may limit them to think about other areas of their lives/personalities.
"Give the feedback on how pretty the little girls looks but also tell her you are so proud of her achievements, that she's strong, that she's brave and that's she capable." she suggests.
Similarly, with boys, it's great to praise them for their sporting and academic achievements, but it's also important to empower them to express their vulnerabilities, so they are not afraid to show their emotions.
"So if we become more aware and careful, both overtly and covertly, in what we are teaching our children about gender, we can really start to challenge these stereotypical gender roles," says Marie Louise.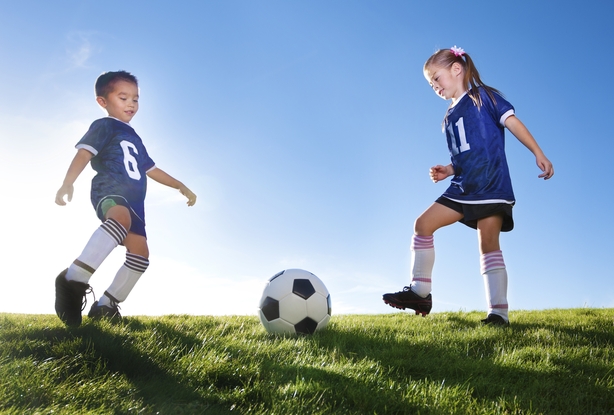 Extraordinary Irish Woman We Rarely Hear About
Lady Mary Heath
Limerick woman Lady Mary Heath was the first person to fly solo across Africa, from South Africa to London, in 1928. She was also a gifted athlete and became a (disputed) high jump world record holder. Lady Heath campaigned to have women's athletics accepted at the Olympic Games.
Kay McNulty
Originally from Donegal, Kay McNulty and six other computer programmers are responsible for modern day computers. In 1945/6, Kay was one of the programmers of the ENIAC (Electronic Numerical Integrator and Computer) - the first general purpose electronic digital computer.
Dame Ninette de Valois
To this day Wicklow born dancer Dame Ninette de Valois is described as the doyenne of the dance, the grand dame of English ballet and the architect of Irish ballet. In 1931, she founded the Royal Ballet in London!
Dame Kathleen Lonsdale
Kildare born Dame Kathleen Lonsdale was an outstanding scientist who made an enormous contribution to the field of crystallography, a science which studies the order of atoms and molecules in crystals. She was the first woman fellows of the Royal Society (1945), received the first female professorship at UCL (1949) and was elected the first woman president of the British Association of the Advancement of Science (1968).
Watch the full episode of Rearing to Go with Taragh Loughrey-Grant, psychologist Marie-Louise O'Reilly and founder of Herstory.ie Melanie Lynch above.