Student accommodation has never been more expensive or elusive but a new scheme by Daft.ie, Trinity College and UCD aims to match student renters with homeowners with mutually beneficial results. 
Though starting college is an exciting time, it can also be extremely stressful for students and their parents as they struggle with the scarcity of affordable accommodation amidst intense demand. 
Though some parents have already placed heavy deposits on housing at their children's top college choices, once CAO offers are released next month, the annual online mass stampede towards rental sites will begin.
With many big cities experiencing a housing crisis among the population as a whole, obtaining accommodation suitable for a student budget can be nigh on impossible.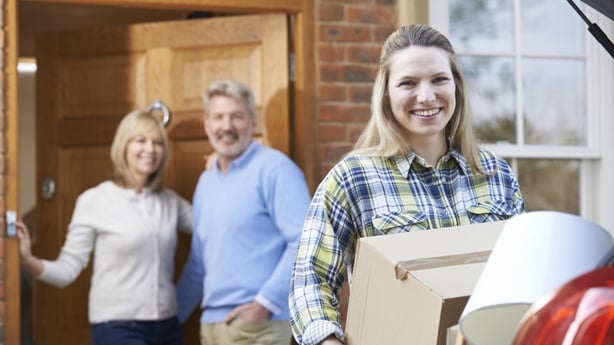 In an effort to tackle this issue, Daft.ie in conjunction with Trinity College and UCD student unions are encouraging homeowners to rent out vacant rooms to incoming students as part of their rent-a-room campaign. 
Many homeowners around the country are left with multiple extra rooms after their adult children move out, rooms that they could be profiting from. 
The rent-a-room scheme benefits both student and homeowner with the later standing to earn up to €14,000 tax-free in payment. 
The initiative aims to target 1,000 households in order to alleviate pressure on the rental market and students, especially in larger cities. 
"We're very excited about the rent-a-room to students campaign that is currently taking place on Daft.ie" Martin Clancy of Daft.ie says. 
"With the stock on the rental market at its joint lowest level according to our Q1 2017 Daft.ie Rental Report, we hope that the campaign will raise awareness amongst home owners of the income they could generate through the rent-a-room scheme" he explains.