She's been an RTÉ Weather presenter for 15 years, but Nuala Carey has ambitions to do more. She talks to Janice Butler about love, life and why she's seizing every opportunity.
Her love life has come under discussion over the years, much to her dismay.
She appeared on Derek Mooney's radio show, Searching For Mr Right, in 2009 and the label of 'single girl looking for a man' seemed to stick, which she says now is why she no longer wants to talk about that side of her life.
"It's so many years ago that I spoke about it on the radio that it really is old news. It's a subject that I don't really like talking about anymore.

"I was with someone for seven years before that and no one even knows his name. I never really revealed anything but to say I was single and it grew legs," she says.
Ok...while Nuala may be hinting at her relationship status elsewhere in this week's Guide, Jenny Greene is delighted to talk about her new marriage.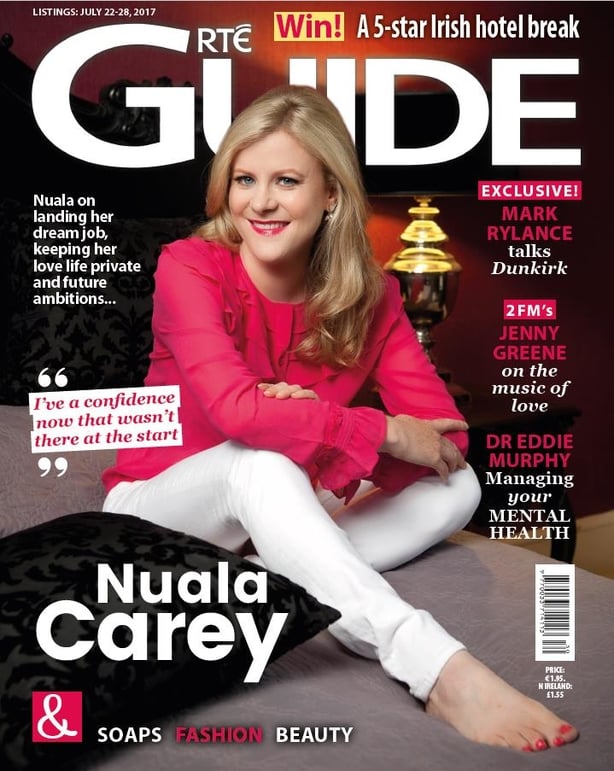 Elsewhere in this week's RTÉ Guide:
John Creedon With the Cork broadcaster back on our TV screens this week, Donal O'Donoghue chats to him about the tracks of his years.
Jenny Greene The Queen of the Decks talks married life and dance anthems!
André Rieu Janice Butler chats to the Dutch maestro about breaking the classical mould
Mark Rylance Michael Doherty travels to London to meet the humble