With its associations to Tom Cruise, you might think that the Church of Scientology would be more at home in Beverly Hills than Dublin.
According to The Journal.ie The Church of Scientology may have plans to open a European headquarters in Firhouse in South Dublin. 
The first Church of Scientology appeared in Los Angeles in 1954 following the success of the book by its founder, L. Ron Hubbard, namely The Science of Survival. 
A number of years ago while writing for my college publication, The University Times, I decided to visit the church at their headquarters on Abbey Street. 
Though initially I hadn't intended on doing so undercover, within 60 seconds of entering the building I found myself offering a false name and address. I then sat down to their 200-question-long personality test.
The test 
The questions ranged from the mundane to the downright bizarre. One asked if I would demand an item at a lower price if it was mistakenly labelled, while another queried whether I felt modern prisons without bars were "doomed to failure".

One of the strangest questions asked if we were to invade another country would I sympathise with contentious objectors while a particularly disturbing one asked if I would "use corporal punishment on a child aged ten if it refused to obey" me. 
Here were 200 questions requiring a positive addition sign, a negative minus sign or an M which indicated somewhere in between or undecided, which I was expected to answer.
Following the test, I watched a Scientology video as I waited for my results in front of a large framed poster with the cover of the Dianetics book.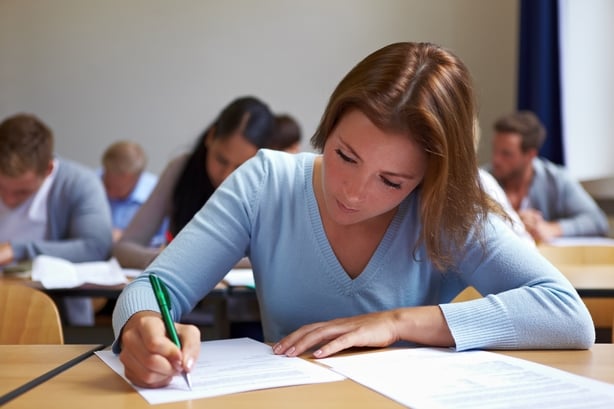 As the church began to attract more followers it also generated a substantial number of enemies, many of them ex-members themselves. 
Ex-Scientologist Pete Griffiths, who once ran the Cumbria-based mission in England, told me of the effects the movement had on him: "Scientology took twenty-one years of my life.

"And in some ways I'm still being affected as I won't rest until the dangers posed by this crime syndicate are negated, once and for all."
Griffith moved back to Ireland where he continues to campaign against the church. 
Speaking of the draw of the movement, he said: "Scientology celebrities are shielded from the reality of the cult's fraud and abuse and are only shown happy smiling people."
The church was engaged in some controversy in Ireland a number of years ago following the announcement made by the leader in Clearwater, Florida at the Scientologists' New Year's Eve celebration.
Controversy
After declaring Dublin not to be safe from "the decaying values of the 21st Century" he continued to commend the Dublin representatives. He stated that following the impact of Scientology, Ireland had noted an 85% decrease in drug-related crime.
Furthermore, in the same video a Donegal radio station, Ocean FM, was shown as having presented an interview with an Irish Scientologist.
The station has since denied all involvement. Although the station's logo appeared on screen, they stated that the studio shown was not theirs nor was the presenter a member of their staff.
Back in the Dublin office when I got my results, things didn't look good for me at all. I didn't fare well in categories such as "happiness", "organisation", "criticism" or much else for that matter. I was well below the dotted line which I was informed meant I needed "urgent" attention. I was prescribed a Scientology publication and urged to read it. 
Sadly the constraints of my student budget didn't allow for me to find my salvation that time, but perhaps the answers to all my problems could be found in Firhouse, if this HQ goes ahead.