In this week's RTÉ Guide, Janice Butler meets designer, broadcaster and businessman, Darren Kennedy, who is loving his 30's and confidently realising his ambitions.
Like many gay men, he says that figuring out who he was as a young person was his biggest mountain to climb.
"My biggest challenge was coming to terms with who I was when I was a teenager. Anything I've encountered since has never been as difficult."
"I know who Darren Kennedy is now, 100% inside and out. I'm more in tune with my gut instincts. My 30's have brought a new confidence in who I am and it took a long time to get to that."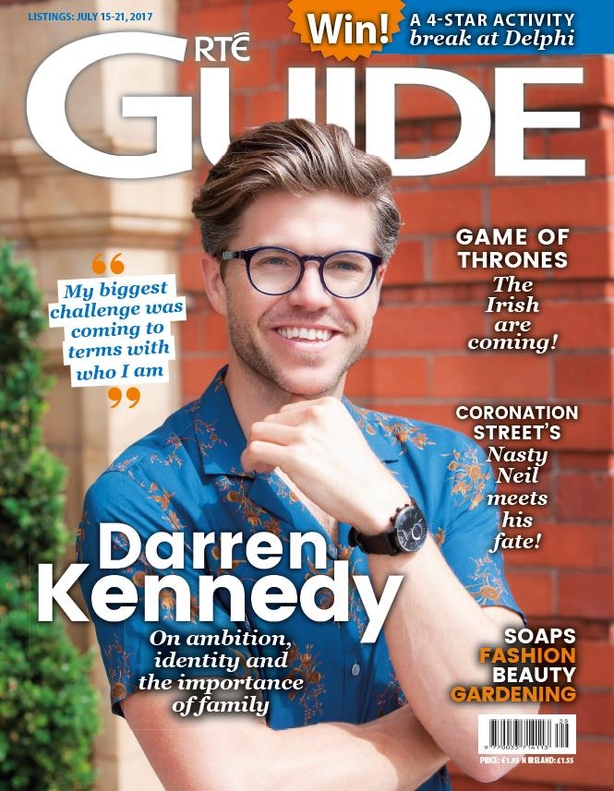 Elsewhere in the RTÉ Guide:
Game of Thrones The world's most popular TV show is back on our screens this week. Donal O'Donoghue explores the Irish angle.
Dave Haywood - Janice Butler meets one-third of the popular band, Lady Antebellum, back on the road after a two-year break.
Ellen McCourt As Angela Ashes – the Musical opens in Dublin this week, Donal O'Donoghue chats to author Frank McCourt's widow, Ellen Frey.