Summer is now in full swing as everyone settles into the new routine, or rather, settles into having no routine for the next eight weeks.
However, one thing that remains constant is a large number of fun family events that place all over the country. This weekend will be no different. There are seafood festivals, arts festivals, street festivals, sailing, family picnics and golf.
We've narrowed down the list to some of our favourites.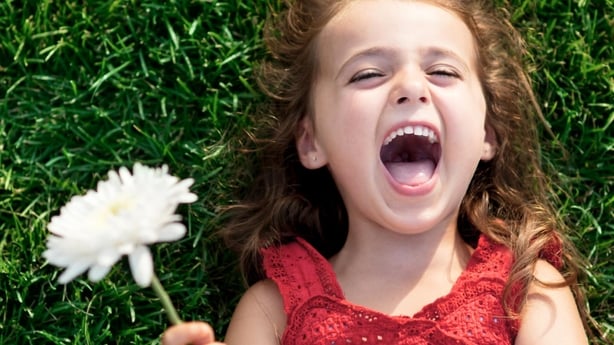 1) Laya Healthcare's City Spectacular
The free family festival runs over three days in Dublin this weekend, before moving to Cork, showcasing the best in international street performance, interactive family activations and workshops, delicious artisan producers and street food from around the world as well as a pet wellness area with D.S.P.C.A.
The festival is celebrating its 12th year and has a fun programme of fun activities including the Imaginosity, Dublin Children's Museum, Kids Court and O'Egg Fun on the Farm.
2) Kilmore Quay Seafood Festival
The Annual Kilmore Quay Seafood Festival takes place from Thursday 6th to Sunday 9th July 2017.
Celebrate summer with delicious seafood platters, fishing and lots of fun activities for all the family. Events include a Family Fun Day on the Little Beach adjacent to the Marina Teddy Bear's Picnic at Shipwreck Cove Playground, Live Music, Céilí Mór and Sea Kayaking on the 'Little Beach' as well as lots of fresh local seafood.
3) Irish Golf Open
The Dubai Duty-Free Irish Open hosted by the Rory Foundation will take place for the first time at Portstewart Golf Club this weekend.
The European Tour is bringing one of its most popular tournaments back to Northern Ireland for the third time in six years, with large crowds expected to turn out and support Rory McIlroy as he attempts to defend his title.
4) Ennis Street Arts Festival
The Ennis Street Arts Festival continues over the weekend to its conclusion on Sunday, July 9th. 
There are lots of family events over the weekend including a kids disco on Barrack Street on 8th July, Jason Maverick's high-energy street entertainment on the 7th and 8th July with Dancing In The Street and a Duck Race on the final day.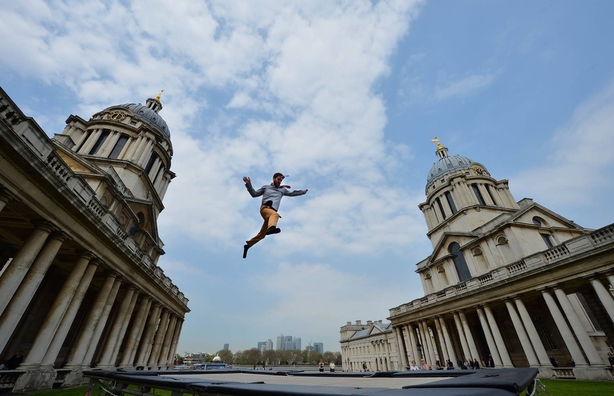 5) Natural History Museum of Ireland
Summer is here and the National Museums of Ireland have a full and fun programme of events. Pick up a Sun Activity Sheet in the Natural History Museum and follow the activity sheet trail to find out which animals live in the sea and which live in the sun! 
You can also find out the Record Breakers this Saturday at 2:15 pm & 3:30pm. What animals are the biggest, fastest and smelliest in the animal kingdom? No booking is required but places limited and allocated on a first-come basis 15 minutes before tour starts. 
6) Volvo Dún Laoghaire Regatta 2017
Four days of open-sea racing by Irish and international teams in one of the most picturesque areas of Dublin Bay. There will be up to 470 boats; cruisers, keelboats and dinghies from all over the UK and Ireland in the water over the weekend.
However, the fun is not confined to the seas and a trip to the Regatta will mean a fun crowd, great food, music, entertainment and family events all along the harbour. 
7) Barretstown Big Picnic
The annual Barretstown Big Picnic takes place on Saturday 8th July 2017 from 11 am – 5 pm and everyone is invited to go along.
The Big Picnic is set to be an action-packed day of serious fun activities. Fossett's Circus will perform three live shows during the day (booking in advance) and there will be plenty of other activities including Crazy Golf, Canoeing, Bouncy Castles, Pony Rides, Petting Farm and much more.
8) Defense Forces Open Day
The Defence Forces Open Day takes place on the grounds of Farmleigh House on Sunday, July 9th.
There will be vintage vehicles, weapons displays, a parachute display, unarmed combat demonstrations, demonstrations from the Army, Air Corps & Naval Service, unarmed combat demonstrations, Army Brass and Pipeband recitals, the Irish President's motorcycle escort.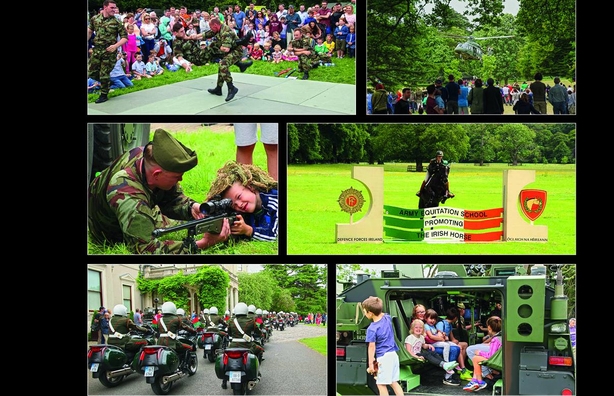 9) Clonmel Junction Festival
A programme of events in Tipperary from July 3rd - July 9th, including live music, theatre, street performance, comedy, visual art, food events and much much more.
There are Lego Workshops this weekend and also free family fun days in Kickham Barracks this Saturday and Sunday from 1pm -5pm featuring food, music, balloon art and lots more.
10) Cairde | Sligo Arts Festival
The festival's annual giant garden party – PARKFEST – marks the start of Cairde on Sunday 9th June with a day-long FREE celebration in Sligo's Peace Park featuring aerial performances by The Barren Carousel and Acro Aer Sligo; street performance by Cillian Rogers of the Workhouse Studios, arts activities for kids, graffiti and circus workshops; local arts, craft and food stalls serving a range of delicious goods where the emphasis is on local.
11) Carrickroe Welcome Home Festival 
The 24th Carrickroe Welcome Home Festival takes place from 6th-9th of July. There will be lots of live music and entertainment throughout the weekend with a fun family day in the field on Sunday featuring a parade, tractor run, Murray amusements, dog and cat shows and much more.
3 Things to do Next Week
Every week we are going to give you a preview of some events taking place over the following week so you can plan a few days out in advance.
1) Portarlington French Festival
A Festival organised each year around Bastille Day, 14th July.
The town is set ablaze with French and Irish colours and the history and culture are celebrated through all the events that are arranged from 14th - 16th July. It's sure to be a fun family weekend with great entertainment and culture!
2) Laya Healthcare's City Spectacular
The free family festival moves to Cork next weekend, taking place over two days, July 15th & July 16th.
The festival showcases the best in international street performance, interactive family activations and workshops, delicious artisan producers and street food from around the world and is a fun free family day out that celebrates the start of summer.
3) Ballina Salmon Festival
Over 200,000 people will descend on Ballina for the 53rd Salmon Festival that continues right through the week.
The event runs to July 16th and there are loads of fun family activities including Children's Fun Sports Day, Fun & Splash Swimming & Art Creation Through Recycling on Monday.