We recorded our first ever LifeStyle Show podcast in front of a live audience this week and the topic was a panel discussion on 10 years of design in Ireland as we joined Optimise Design's 10th birthday party.
Taragh Loughery Grant interviewed the panel which was lead by Optimise Design's Denise O'Connor and included Managing Director Amos Unkovich, photographer Ruth Maria Murphy and designer Ursula Celano.
You can listen to the full podcast above and read the interview with Denise below.
 
Tell us a bit about your background
I graduated from UCD in 1997, I always wanted to be an architect, apart from a brief desire to be an air hostess after a flight to the States when I was six. I worked in London for eight years after graduating and my last job there was with a company who combined architecture and interior design.
Much of the work was for developers working on residential developments – we were involved in everything from the layouts of the apartments right down to the fit out of the sales and marketing suite. This was such a turning point for me because we were involved in advising the developer on what kind of customer was involved in creating the perfect environment for them to live in – it was all about the end user.
I had always wanted to work for myself. My dad had his own business so it wasn't something I was afraid of. It seemed like a natural progression to eventually have my own company. When I moved back to Dublin after having my first child I realised that there was a gap in the Irish market to offer a similar service to what I had been doing in London so Optimise Design was born.
We're now a team of 10 and are looking to grow. We are working on a number of residential schemes for private clients as well as on developments for new homes.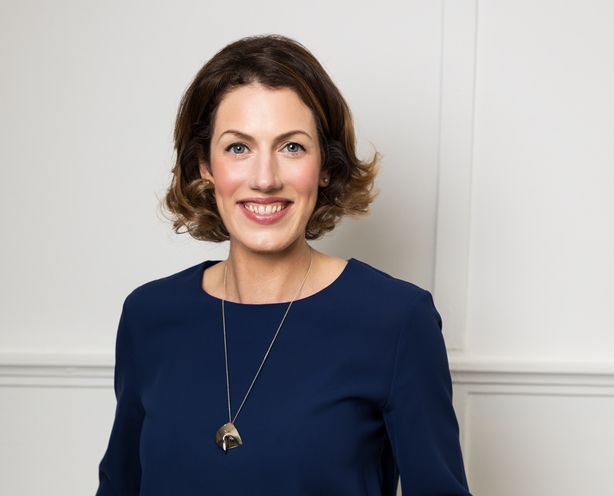 What do you think has helped you reach success?
I've built up a great team over the years and have some wonderful advisors which is really important in business. I'm not afraid of change and am constantly trying to adapt and hone what we do to work with the evolution of the industry. I love a challenge and am not afraid to try new things. 
Do you think there is gender balance in your industry?
When I was in college I remember one of our female tutors telling us that she was one of only three women in her class. Things were a lot more balanced when I was in college, my class was about 50-50 girls to boys.
My first three jobs after graduating, however, I was the only women in the office apart from the secretarial staff. I never saw it as a disadvantage, it was more of an advantage actually.
If anything I got preferential treatment, I remember one Christmas I was the only junior member of staff to get a bonus, the boys were disgusted. I'm often the only women at site meetings but in my office, it's the men that are out numbered 8-2.
Did Design Doctors deliver what you set out to achieve?
Design Doctors was a fantastic experience and wonderful opportunity. My hope was that we would be able to demystify design and make it more accessible. I wanted to empower people to tackle a project themselves.
I really wanted to get across that design isn't something that is purely superficial, and to show that if you get it right it can dramatically improve your life. The feedback was fantastic and I still meet people asking when the show is coming back.
Irish architecture and design trends have changed over the past 10 years due to Irish people travelling more - discuss.
I had a Danish friend in London who had moved there in the 80's, I remember him telling me about his first journey in a double decker bus, it was evening time and he sat on the top deck where he was able to see into peoples homes as they drove along and he was horrified by the decor. Ireland was not much better then, there were carpets in bathrooms.
There is no culture of design inIreland, it's not something that we were raised with so it was seen as a nice to have but not an essential. Now, however, things are changing and people are returning from living abroad and are bringing back ideas and introducing new things.
There's also so much more access to inspiration with social media sites like Instagram, Pinterest and Houzz. We have a window into homes all over the world and its really broadened people's horizon as to what's possible when it comes to home design.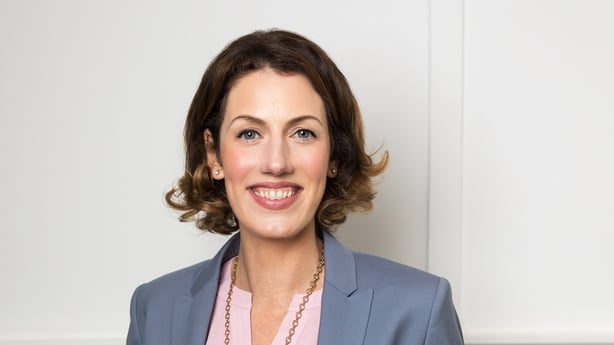 What changes in the industry have you noticed in a post-recession context?
In the boom, people were really focused on designing in a way that added value to their home. Their choices were based on doing things that the felt would appeal to someone else. I was often asked 'will a potential buyer like this?'. There was a lot of sameness and playing it safe, people didn't want to take risks or step out of their comfort zone. 
Then the bust happened and selling your home wasn't an option. This caused a massive shift in priorities and something wonderful happened - people started designing for themselves and their families. A whole new world of originality started to emerge and things got really interesting.
What are your future business plans and where would you like to see architecture going?
I'd love to see architecture becoming more mainstream, more accessible to people and for people to understand the value in working with an architect. Our Optimise Home service has been a huge success since its launch in 2008.
The LifeStyle Show was recorded in front of a live audience at Optimise Design's 10th birthday party in House on Leeson Street, Dublin. You can check out the photos from the event in the gallery below. Photo credit: Kieran Hartnett.
Also, want to hear more about Irish design, architecture and great advice from Denise O'Connor, listen back to a previous interview with the Design Doctor.
We need your consent to load this rte-player contentWe use rte-player to manage extra content that can set cookies on your device and collect data about your activity. Please review their details and accept them to load the content.Manage Preferences