Popular broadcaster, Miriam O'Callaghan, is back with her summer TV show this week. Janice Butler chats to her about weddings, returning to the chat-show sofa and those presidential rumours.
Below we have an extract from the RTÉ Guide where Miriam discusses facing the critics as one of Ireland's few female chat show hosts:
"Critics loathe chat shows. I can almost hear them write my reviews," she laughs. "I understand why people give out about them, but I think people still like to watch a good interview.
"I know Ireland has a tiny pool of people to choose from, but we like Irish stories. Look, the Late Late still draws huge figures, Ray D'Arcy's show is doing great, as is Brendan O'Connor's weekday one.
"The only thing with them is that they're all men!"
"There's very few women chat show hosts and I don't know why that is, but I'm flying that flag."

Read the full interview in this week's RTÉ Guide, including being Mother-of-the-Bride for the first time and those presidential rumours.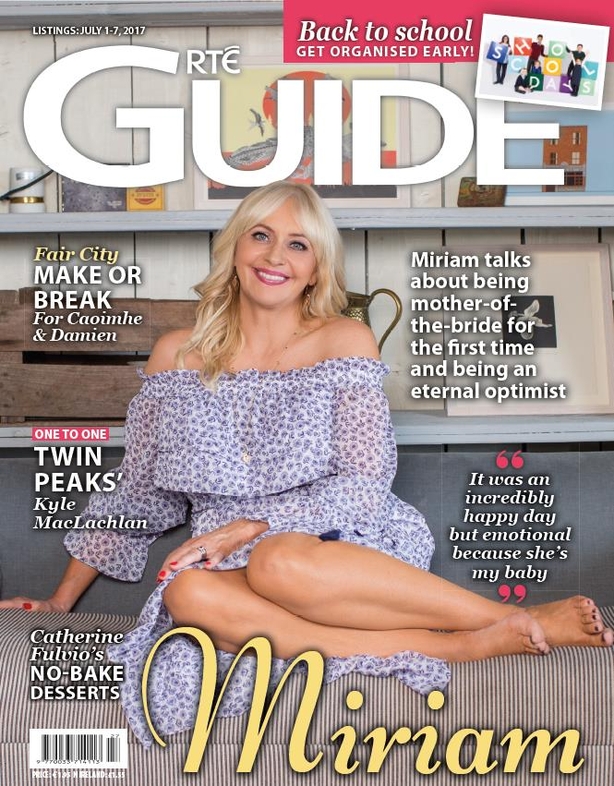 Elsewhere in this week's RTÉ Guide:
Michael Corcoran: Michael Doherty chats to the RTÉ rugby commentator who is following the Lions on their tour of New Zealand.
Kyle MacLachlan: Donal O'Donoghue meets the star of the cult TV series, Twin Peaks.
Amy Poehler: Darragh McManus meets the popular Hollywood comic actress as her new movie, The House, hits Irish screens.