International Yoga Day  Wednesday, June 21st is the perfect opportunity to dip your toe in the water and see if yoga really is for you. 
There are many free and affordable events happening around the country listed below but, before you make the decision, find out what to expect with these ten things that definitely will happen when you take the yoga journey: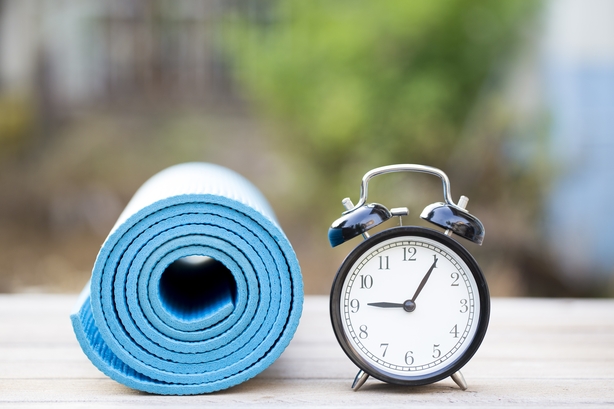 1. Extreme Punctuality
Punctuality might not be your 'thing' but once you take up yoga, you will suddenly find yourself arriving über early to class to get the best spot and soak up five or ten minutes on the mat having a little scribble in your journal, a stretch, a sit, or a complete 'veg out' lying starfish on the floor.
That may or may not translate into life by arriving early for coffee or drinks with friends to settle yourself in and do some people watching or have a little 'me time' before the socialising begins.
Whatever floats yer boat. No judgement here.
2. Eyes Wide Shut
You know that moment, right?  You've been sitting or lying at the beginning or end of class while your teacher brings you through a short 'centring' or meditation but, your mind begins to wander or, better yet, you have a little snooze.
Then, all of a sudden you come back to the present, but the teacher has stopped talking.
There's no sound. Has everyone left? Are they all sitting looking at you, thinking 'What's she doing'? So, you sneak a peek. One eye open. 
Just to see what's going on in the room. Everyone still there? Ok. As you were. This will pass. 
Firstly, your mind will begin to learn to focus on the present.
Your mind will wander less. You will learn to stay focused on the guided meditation your teacher is bringing you through or stay aware of what is happening right now, without going all 'Popeye' and sneaking a peek to see what's going on.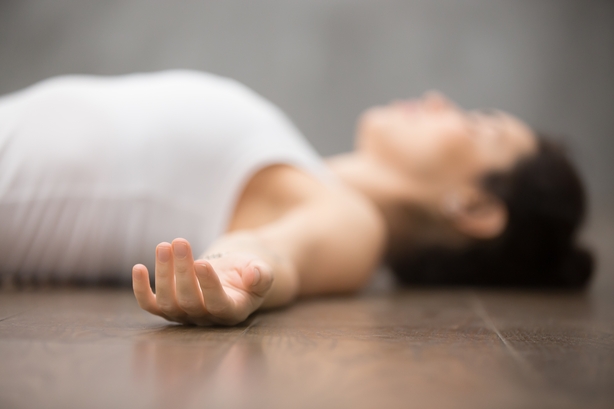 3. Snore Some More
Speaking of snoozing in savasana. You will most definitely, at one point in your life, wake yourself up snoring. That's right.
Public snoring coupled with giving yourself a little fright as you wake yourself up and realise that was you. Morto. This will happen on a weekly basis if you're anything like me. Get over it. I have.
4. Persuasive Pamela
As your love for yoga deepens and the feeling you get from going to a class intensifies, you will become 'that person' who thinks everyone should be doing yoga.
That's totally natural, as you see the benefits it brings to your life, you would like others to experience the same. You're a nice person!  Nothing wrong with that!
Be aware, however, that although you may persuade your bezzy mate to try a class out, they might not stick around or sign up for a course.
Yoga comes into our lives at the moment we need it most. Your friend will know when they're ready to launch into a consistent practice and, it might not be the same as what you're into. Focus on you and the rest will follow.
No one likes a yoga bully. Or any type of bully for that matter.
5. Serious Addiction
Workshops, retreats, extra classes. On any given weekend, the choice of yoga workshops is abundant. There are countless weekend or weeklong retreats available at home or abroad.
You will want to do them all!  And do them all! If you can afford to!
Over time, as you discover what types of classes and workshops resonate with you, you will learn to be a little more discerning about where to invest your time and money.
You have to. It's virtually impossible to do them all!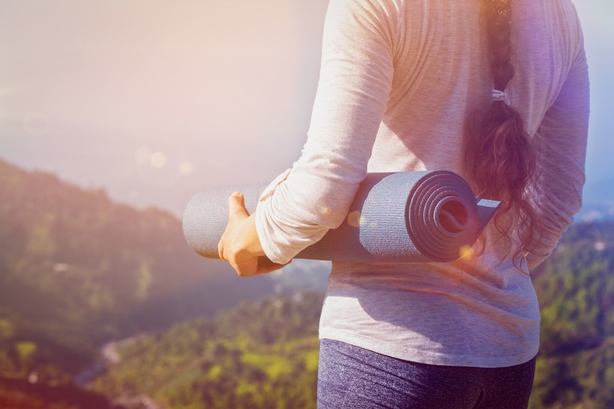 6. Fatal Mat-traction
Your love for your yoga mat will know no bounds as you begin to take it everywhere with you, just in case you hear about a pop-up class or manage to squeeze in a lunch time class during work hours.
The longer you practice you may want to invest in a quality mat.  

Most of which come with a lifetime guarantee. And there you have it. A friend for life.
7. Om… Ok…
Why the chanting?  Just why?  Asks every yoga newbie. The vision of everyone around you sitting cross-legged, hands pressed together at their chest saying 'Om' sends you spiralling out of your comfort zone.  
You wonder whether or not to join in. You don't know if you started on the right note. You don't know how long to keep it going for and, you don't know what it means!
The funny this is, the more you practice yoga, the more these feelings dissipate. You let go. Chant away!
Everyone there is doing it. Join in. See what happens. 
You will become used to it and you will begin to notice how the energy shifts in the studio afterwards as the group comes together to create this sound and vibration in the room.  
8. A Passion for Pants
You will want to wear yoga pants everywhere. Like … everywhere.  And you will think that that's ok. They're so forgiving.
You can eat as much as you want in a sitting and those yoga pants? They still love you. They forgive you. They will hug you, comfortably. They are your friend.
They will begin to become cleverly disguised as part of your work outfit, your 'meeting with friends' outfit, your 'casual date' outfit…and every time you go shopping you will assess whether or not what you're buying will work for yoga.
No? Just me?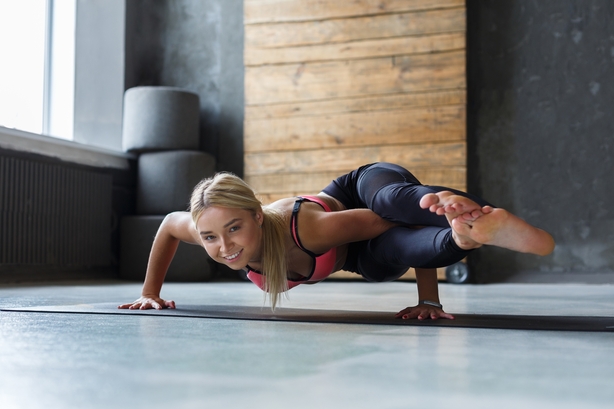 9. Fresh Objectives
The concept of setting goals will take an unusual turn as you unconsciously shift your focus from getting the latest Mulberry handbag to achieving the perfect Eight Angle Pose (Astavakrasana) or whatever you are working on.
Material goods, be gone! You might say…within reason. It's still good to wear pants.  
10 .'But I Like My Comfort Zone… It's Comfy Here'
Chances are when you start yoga you will discover you are not too flexible and a little less strong than you once thought. Physically and mentally. 
Your body will talk back as you attempt to stretch your calf muscles. Your mind and thighs will shout 'Get out! Get out now!' as you hold a Warrior II for longer than you want.
No doubt, you will be brought to the edge of your comfort zone. You then decide if you wish to push past it safely. Watch yourself in this situation.
Yoga isn't meant to be easy. It's meant to bring up challenging situations so that you can learn more about how you react to them and understand a little more about yourself and how you act when you're 'off the mat'. That's all…
If none of that scares you. If all or some of that intrigues you a little.
Check out the below list of events around the country in celebration of International Yoga Day.  
Samadhi Yoga in Temple Bar is celebrating International Yoga Day - check out their site
On Wednesday the 21st of June there will be an open yoga practice at City Hall, Dublin between 1pm and 3pm with yoga teachers from Yoga Therapy Ireland on hand to guide you through. Grab your mat and come along!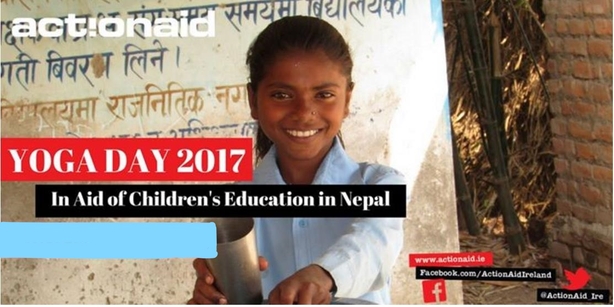 Teachers across Ireland will be holding a Yoga Day in aid of ActionAid's programme in Nepal.  ActionAid has been working in Nepal for over 30 years with the local team being some of the first responders after the devastating earthquake of 2015.  Funds raised this year will go towards the building of an Early Childhood Development Centre in rural Nepal.  With over 40 teachers around Ireland taking part so far, click here to find an event near you.  
 
 
If there are any other activities around the country to celebrate International Yoga Day, let us know!  We'd love to hear about them!