RTÉ's Cian McCormack is on the road again for Morning Ireland's travel series Ireland by Bike. His mission is to discover and promote business owners who are unlocking the potential of rural Ireland.
Over the weekend, Cian stopped by the town of Carrick on Shannon in County Leitrim to check out the Moon River Boat Cruise that attracts thirty-five thousand tourists every year.
Listen to the Morning Ireland report above.
Michael Breheny is the Skipper of the Moon River Cruise and he says business has been booming.
"We were very busy this year. During the month of May we had all that fine weather so we had a terrific season, we've been very busy with American tourists", said Michael.
After a few trials and tribulations, Cian managed to make it to Galway where he spoke to Sheena Dignam of Galway Food Tours who says her business is prospering and creating more jobs than ever.
"This year I've just had a constant flow of tourists and locals and quite diverse groups coming to me so that's fantastic. I must say that the difficulty now is the next step to hire staff so I need more guides and I need more guides to get my next project to the next level."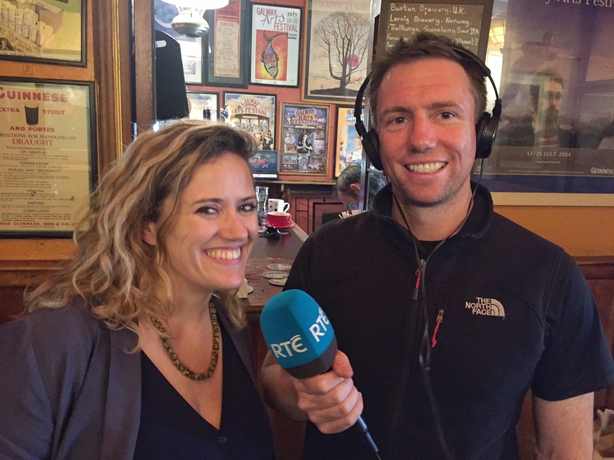 Cian is currently enjoying Ireland's recent heatwave in the village of Kinvara, Co. Galway with 99's and plenty of sun cream. Listen to his report on Morning Ireland below.
The Morning Ireland reporter is celebrating Ireland's good weather in style in the seaport village of Kinvara where he spoke to local farmer Pat Kiniffe.
Farmers across Ireland are hopping into their tractors in order to draw in hay and silage but Pat says that the good weather hasn't necessarily been good for business.
"I think that people understand that farmers need a certain amount of rain for what they do but we all enjoy the fine weather, it makes people more happier in themselves".
Later, Cian treated himself to a creamy 99 with and asked locals what made the ice cream so special to them. Ice cream server, Hannah, says she hasn't had a minutes break since the sun split the stones.
"Very hectic. I came in at one o'clock and I haven't stopped going since."
In Galway, Cian stopped by the Burren Nature Sanctuary and Cafe, run by husband and wife Mary and Roy Bermingham who are creating job opportunities in the area with five full-time staff members and up to fifteen-half time members.
"It's like a little snapshot of the Burren, which is the most diverse place in Ireland for natural history", says Mary.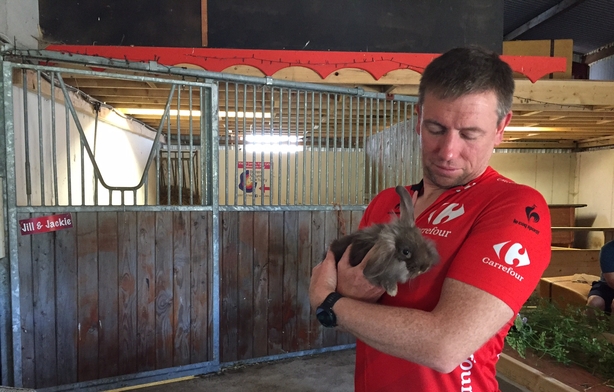 The Burren is an ideal location for children's parties as visitors have the opportunity to take a fairy walk with Amelia the mini pig, who helps to find where the fairies.
"We're in the hazel woodland which is the fairy woodland. The town land here is Cloonnasee which means meadow of the fairies", explained Mary.
Later today, Cian will cycle on to Ballyvaughan, Ennis and Lahinch in Co. Clare. Tune into Morning Ireland on RTÉ Radio 1 between 7:30am - 8:00am and 8:30am - 9:00am.
Check out Dave Fenwick's amazing drone footage of Cian cycling through Kinvara below:
Cian has had a busy week, cycling through "skin saturating" rain and glorious sunshine. He discovered the Boeing 767 that will soon be available to rent in the Quirky Glamping Village of Enniscrone. Read about it here.
Next, he travelled towards the village of Coolaney, Co. Sligo where he met 76-year-old farmer who could predict the weather by looking at the Ox mountains. Read about it here.
You can catch up on Cian's busy week of Ireland by Bike with the full recap below:

Listen to Ireland by Bike on Morning Ireland on RTÉ Radio 1 between 7:30am - 8:00am and 8:30am - 9:00am. Follow Ireland by Bike on social media @morningireland and @cian_mccormack