It's Father's Day this weekend and, whether or not you think it is just a 'Hallmark holiday', there is at least one person in your house who is looking forward to it.
Parenting has changed and fathers now play a more active part in their children's upbringing. So much so that this weekend, there are plenty of venues that are offering Dad's free admission.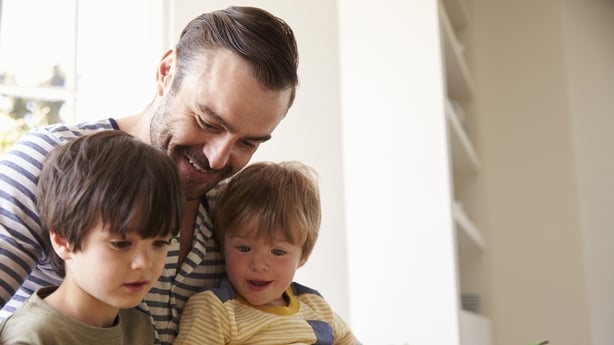 There are also loads of fun events and activities being organised around the country, and, if that's not enough, the weather is supposed to be hot and dry all weekend.
Dublin Kite Festival
Time to relive your youth and spend a day flying kites on a beach in Dublin this Sunday. This event was hugely popular last year, turning the skies of Dublin into a beautiful mixture of colour. This year's event promised to be even better with a whole range of fun family activities including music, games, workshops and spectacular exhibitions.
Bloomsday
The annual celebration of the James Joyce novel Ulysses is now a week long festival of readings, workshops, tours and music all leading up to the day itself, June 16th. EPIC, The Irish Emigration Museum has two special tours on at 11 and 3pm featuring a Bloomsday themed guided tour of the museum and also have free entry for Dads on Sunday.
Irish Rock n Roll Museum
The perfect Fathers Day out. Situated in the heart of Temple Bar the museum will give your Dad the opportunity to teach you about music. Not music that you like, or even ever heard of, but music that he says was the soundtrack to his youth. The museum traces the history of Irish Rock from the 70s through to today. 
National Bike Week
Bike Week continues through the weekend with different local authorities, bike clubs, community groups and charities organise cycling events. There are events for cyclists of all ages and ability (and none).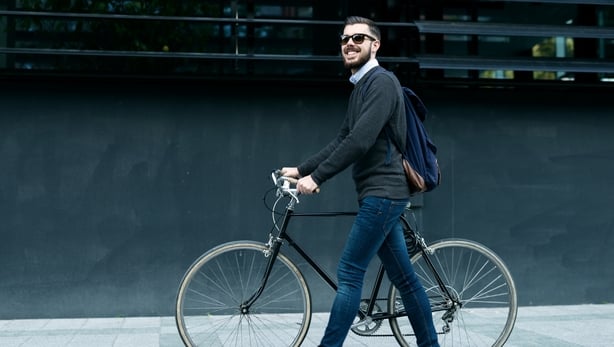 National Museum Country Life, Mayo
On Sunday there is free kids workshop 'From Clay And Wattles Made: Make a Mini-shelter!' Learn how natural materials can be used to build. With the help of artist Veronika Straberger, the kids will have a go at making their own miniature shelter using clay, willow and natural materials. The 'Shelter' project is part of On Sight 2017 a collaboration between the museum and Mayo Arts Squad. Booking required.
Cork Summer Show
Attracting over 50,000 visitors last year, the show offers a varied programme of activities including food, garden, vintage machinery, farm machinery, music and entertainment. Running in one form or another since 1806, it's always guaranteed to be a great day out for all the family.
DSPCA PetFest
The annual fundraiser for the DSPCA is a great opportunity to help a wonderful cause while having a fun family day out. The event on Sunday will feature dog shows, grooming, face painting, bouncy castles, children's games and lots, lots more.
Taste of Dublin
Billed as four days of eating, drink and entertainment, Taste returns to Dublin's Iveagh Gardens this week. Enjoy food from some of the city's top restaurants, take part in one of the many interactive attractions or just relax and enjoy the live entertainment.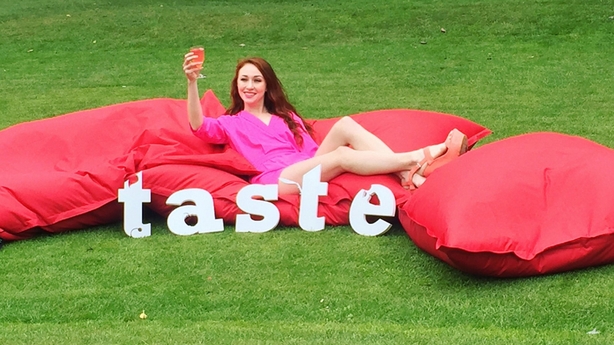 Kildare County Show
A huge range of competitions including Crafts, Flowers, Junior Craft, Jams, Bread, Cakes, Photography and even a dog show in Athy this Sunday. There will also be loads of entertainment for all the family too, including juggling, animals, hunt chase, Lego displays, treasure hunts, games, food and of course lots of shopping in our indoor and outdoor trade stands.
Kia Ora Mini Farm
It's Father's Day this weekend and to help you celebrate Kia Ora Mini Farm is offering free admission to every Daddy & Grandad. There is no better way to spend time with your family than a fun day out that everyone can enjoy with fire engine rides, maze, go-karts, crazy football, diggers and lots of animals. Kids will happily spend a whole day here while parents relax in the restaurant or with a picnic.
Belfast Maritime Festival
An action packed weekend celebrating our waterfront heritage & seafaring traditions down at the Titanic Quarter in Belfast. From a Big Titanic Pop-up Picnic to a seafood street food market, from wooden boats to model boats, nautical walking tours to Port to Starboard talks.There are lots of fun family activities including music, games, interactive exhibits, roving performers and more.
Cork Midsummer Festival
Annual city-wide summer celebration of contemporary arts and culture, combining local, national and international events. On Father's Day, Sunday, June 18th, there is free arts, entertainment and activities in Fitzgerald Park with high energy events, installations, dance and music with drop-in workshops including Ireland's largest ever Maypole Dance inspired by the sensational dance show ProdiJIG.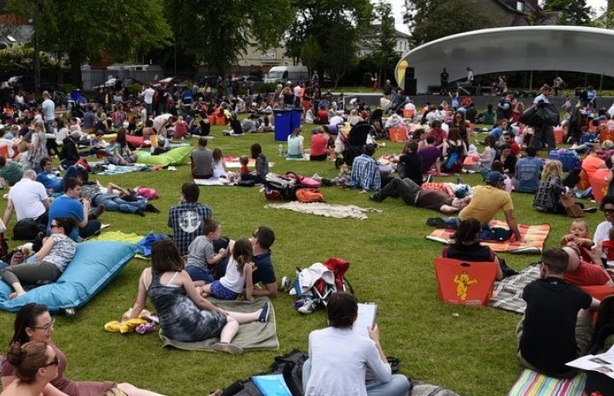 Bia Lover Festival
The fourth annual Bia Lover Festival will attract thousands to Athenry this weekend with the promise of food talks, demonstrations, exhibitions, tastings, music and dance baking competitions, busking and lots of children's activities.
Baltimore Pirate Weekend
The festival celebrates the town's colourful past and the events surrounding the "Sack of Baltimore" by Algerian pirates. There are fun events for all for all ages including a dummy pirate competition, sand art for kids and welly-throwing.
Rosses Point Shanty Festival
The seventh International Sea Shanty Festival takes place in Rosses Point this weekend. It's usually a great occasion with beautiful music, poetry, song and performances. There are the usual fun family activities too, including a duck race in the harbour on Sunday and all proceeds from the weekend are donated to the local RNLI.
Solstice at the Henge
A fun and educational family day at the Brú na Bóinne World Heritage Site in Meath presenting a variety of activities celebrating heritage, farming, food, health and the environment with stories, activities, artisan food and music.
Trim Haymaking Festival
 A fun-filled day of family entertainment this Sunday,  centred around bringing in of the first hay of the year, by hand or by vintage machinery. There are loads of fun family activities including a supervised play area, arts & crafts, pets corner and a dog show.