It must be hard to plan an event in Ireland. The weather is so changeable anxious organisers must always be looking nervously towards the skies. However, despite the weather last weekend, there were a number of hugely successful events all across the country.
Over 120,000 people attended Bloom and 92,000 were at Dublin Port's RiverFest and 33,000 amazing women battled the elements to complete the Women's Mini Marathon.
There are more fantastic events scheduled for this weekend and we've made it a bit easier by doing all the research for you.
1. National Bike Week
Bike Week, the annual national celebration of cycling, starts this weekend.
Bike Week sees local authorities, bike clubs, community groups and charities organise various cycling events from the 10th-18th June.
Bike Week has hundreds of events for cyclists of all ages and ability (and none) right across the country including free bike checks, fun cycles, lunchtime city rides, heritage cycles, electric bike races, school cycling events, bike festivals, road races and much more. Check out their website for events near you.
2. Howth Literary Festival, Dublin
The third Howth Literary & Arts Festival will take place in beautiful Howth Castle this weekend.
The literary and artistic programme includes drama, cultural history and literary arts events including Sean Moncrieff talking about Echoland, a gripping thriller set in Dublin during World War Two, a performance of Samuel Beckett's lyric poems and a selection of Percy French's music, poetry and song.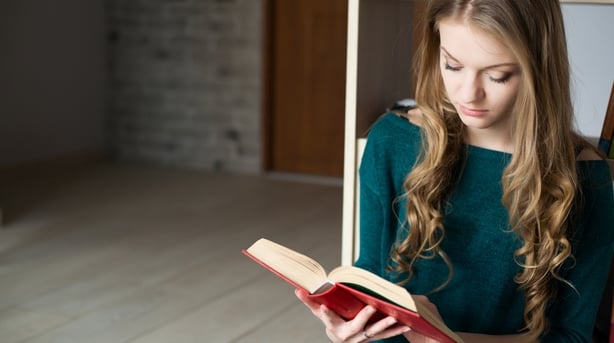 3. Insomnia Gaming, Killarney
The UK's top gaming festival returns for a second year to the INEC Killarney, with three days of gaming fun for everybody to PC-gaming fanatics to technology fans and smaller gamers.
Favourites returning for 2017 include the Virtual Reality and Tech Zone, the Minecraft Zone, and the Insomnia Stage - where top Irish YouTube stars including ChooChoosGaming, DAGamesofficial, and TheJamesMC will appear.
4. Waterford Country Fair
Bring the kids on a trip back in time at the stately Curraghmore House, the venue for one of Ireland's most delightful country fairs on Sunday 11th. They can enjoy dressage and gymkhana-style events, as well as falconry and sheepdog trials.
Local craftspeople will also show their wares and artisan producers will be on hand to serve you delicious local food. You can try out fly fishing or archery and visit the medieval village.
5. Dublin Garden Square's Day
Dublin Civic Trust is running its annual Dublin Garden Square's Day - now in its eighth year - on Saturday 10th June.
Enjoy free expert walking tours of Dublin's five main Georgian squares and associated parks and gardens in this annual staple event. Discover the history of these magnificent urban gardens, their plants and wildlife, the people who once used them and the historic buildings around them. Tours take place all day on a first-come basis, no booking is required and all events are free.
The National History Museum have a special free 'Zoo in my Garden' tour with Catherine McGuinness at 2:15pm and 3:30pm on Saturday where you can learn all about critters at the end of your garden! 
6. Carlow Arts Festival
Theatre, performance and free family friendly events are a big focus of Carlow Arts Festival this year and Festival HQ is the place to be for all the family. There are loads of free events throughout the week including the Book Clinic, Sing Along Social, Running away with the circus among many more shows.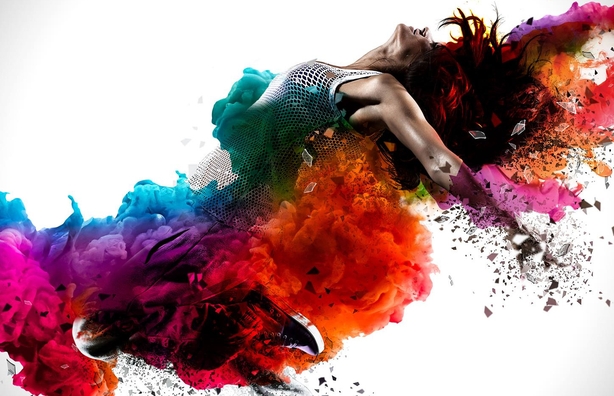 7. Classic Car Show, Wexford
The hugely popular Classic Car Show returns to Wells House in Wexford on Sunday where motoring enthusiasts display their collection from modern day sports to vintage cars!

There will be lots of family entertainment too, including a BBQ and live music with proceeds going to Make-A-Wish Ireland.
8. Wicklow Seafood Festival
Sammy the Seal's birthday takes place during the Wexford Seafood Festival this Sunday.
As well as the birthday celebrations for Wicklow's popular resident, the event will showcase the best of local produce with a number food stalls, tastings and cooking demonstrations.
There will also be boat trips and paddle boarding to the Black Castle and Wicklow Head, water activities on South Quay, Pirate's Cove Train, puppet shows, face painting and live music all along the quays.
9. World Ocean Day, Galway Atlantaquaria
World Oceans Day is a global day of ocean celebration and collaboration for a better future.
To celebrate World Ocean Day, Galway Atlantaquaria, Ireland's largest native species aquarium, has a jam-packed day of fun family events including Mad Science with slime, goo and rockets, build a 'bottle wave maker', create a range of fun art prints, see the divers, meet the RNLI, try the 'Mad Dash' and the launch of their new #OurOcean exhibit with down2earth materials.
The fun takes place on Sunday from 12pm to 5pm.
10. Castlerock Clydesdale Show & Funday
A great fun family day out this Saturday. There will be horse judging and a parade of the Clydesdales in the afternoon. But it's not all about the beautiful horses to admire as there will be craft stalls, a bouncy castle, penalty kicks and a BBQ for the whole family to enjoy.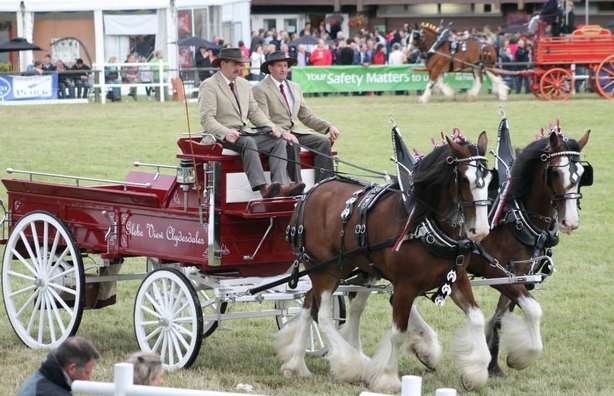 11. Folk & Bluegrass Westport
Featuring acts from America, the UK, Europe, and of course Ireland, you'll be spoiled for choice at the Westport Folk and Bluegrass Festival with its programme bursting with gigs, workshops and craft showcases by local instrument makers.
12. Annual Bonfire Sports & Dog Show, Monaghan
A fun family day out opposite the Sliabh Beagh Hotel and Tourism Centre in Knocktallan. The Dog Show starts at 4pm on Saturday with lots of categories for dogs of all sizes as well as a 'Dog you would most like to take home'. Yip, its a thing.
There will also be plenty for all the family to enjoy including bouncy castles, music, running, football.
13. Irish Maritime Festival, Drogheda
The Irish Maritime Festival takes place in Drogheda, Co. Louth where we can celebrate our maritime history and heritage alongside brilliant musical performers, delicious food and lots of family friendly fun. You can even meet Doctors Pixie McKenna and Phil Kieran as they film the new season of RTÉ's hit show You Should Really See A Doctor.