The phone rang and like a bat out of hell she was gone.  As I watched the smoking tires fade into the distance I turned around and looked at my kids. One had two straws up his nose, one was munching on his foot and the other was picking out a now wet toilet roll that had fallen into the bowl...It was going to be a long, long weekend.
My gorgeous darling wife was heading abroad for four days with her friends and had been planning this well deserved trip for quite some time.
I was genuinely happy and excited for her but two weeks ago my safety net was pulled from underneath me when I found out that my parents and my in-laws wouldn't be around for the weekend either. I was up nappy creek without a wipe, so to speak.
Like a bat out of hell she was gone.
We have three boys under six – five, three and 10 months - and although I've had the pleasure of spending time with them (aka parenting) on my own for a couple of days/nights before, this was going to be a different challenge. I won't lie. I wasn't looking forward to it.
And I know it's parenting, I'm not disputing that or trying to wriggle away from any responsibilities but it's tough for anyone to mind three kids without a break for a prolonged period of time.
Single parents, I salute you.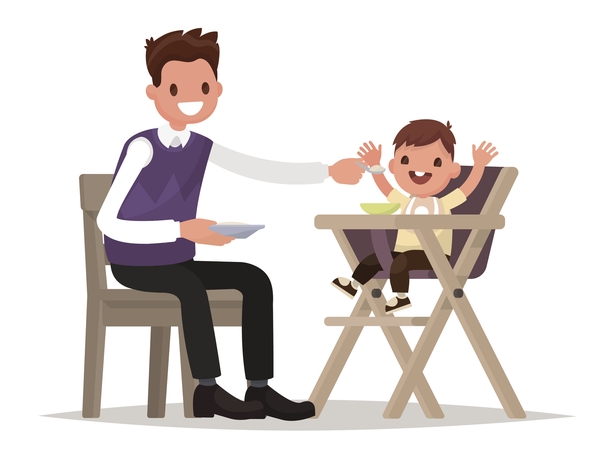 The prospect of feeding, changing, cleaning, cooking, playing, entertaining, nursing and ultimately refereeing for four full days probably isn't something that anyone would look forward to. But hey, as I said that's parenting for you.
I've had it relatively easy up until now, especially the past 10 months while my wife has been on maternity leave. Work has been my escape, my break if you will, from the monotony of day to day parenting so I haven't had to do the 'take for granted' chores of cooking, cleaning, laundry et all.
I was up nappy creek without a wipe
Anyway, I embraced the weekend with all the gusto I had. Between a junior infant's sports day, swimming lessons (Tip: don't forget to remove the blue overshoes before you go shopping), GAA nursery, a pet shop visit and some pre-camping accessory shopping for this coming weekend's 'Camp Friends' reunion we had enough to keep us busy.
The jewel in the crown, however, was the trampoline I bought which I was hoping would keep them occupied for most of the weekend...thankfully it did.
And it was the trampoline; or rather the assembling of same that highlighted just how important it is to spend quality time with your kids. After putting them up to bed on Friday night I proceeded to assemble said trampoline only for Thing 1, our five-year-old, to come back downstairs because 'he wasn't tired'.
He volunteered to help me 'read' the instructions and for the next two hours, I did a one hour job.
Realising after some time that he wasn't really helping me or that I didn't need his help he got upset and it was in that moment I realised that for him this was a 'I'll show daddy what a big boy I am' bonding moment.
I was too distracted with reaching the end goal to cop it, but thankfully I had enough smarts to get him to help me put the final spring on the trampoline so that he could finish the job.
It ended well and I made a big thing of him staying up late and helping me. He was proud of himself.
I also promised myself to never let anything distract me from those fleeting bonding moments again.
They are precious and by god kids grow up so quickly.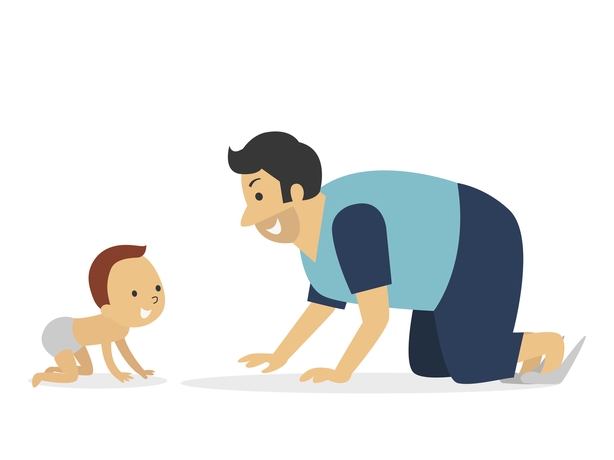 It was being on my own with them that I got to appreciate just how lovely my kids are. They adapted to my style of parenting. I let them wear odd socks because that's ok. I let Thing 2 pour milk into his dinner - on the proviso that he eats/drinks it all - because he's quirky like that.
I let them sleep in their t-shirt and shorts because they didn't want to waste time getting dressed in the morning...trampolining was more important.
Granted this wouldn't be the norm if I was a stay at home dad.
My methods would change and evolve but even still, I realised after just four days that a stay at home parent is not the life for me.
It's not that it's a hard job per say, and it's not easy either, it's just relentless.
Even the small things like hanging pictures, changing bulbs, mowing the lawn, shopping, cooking, cleaning, laundry, tidying up, become big tasks over time. It's just nonstop.
I had the cushion and comfort of knowing that my wife would be coming home but if I didn't I'm not sure how I'd feel. I have a new found appreciation and respect for my wife and stay at home parents but more importantly for single parents who do this day in day out while also trying to hold down a job. After looking after everybody else, it's the lack of that precious 'you time' that really stood out for me. If that's you, I salute you.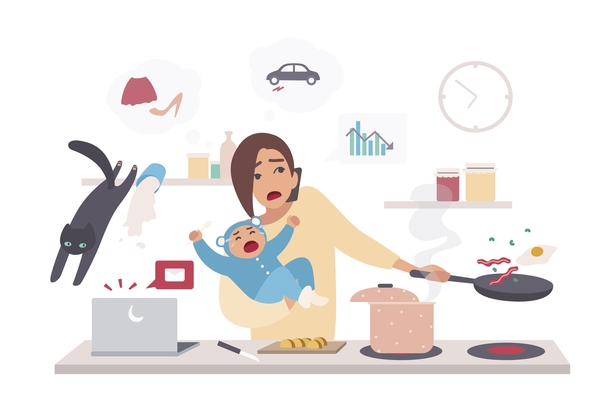 As I said at the start of this piece, my wife deserves a mini holiday with the girls. I'll deserve it too when my time comes. All parents deserve it. Everybody needs a break whether it's on their own, with friends or as a couple. Life is short. It's to be enjoyed not suffered and certainly, that's how we as a family live it.
That said, I was dreading the weekend. Some of my mates were in the same boat so being the nerds that we are we set up a 'Single Dads' WhatsApp group and exchanged war stories.
One of the lads even pretended that he'd allowed his kids to stay up and watch the Champions League Final even though we all know that he'd simply failed to get them down to bed that night.
Anyway being a glutton for punishment I decided to invite the lads and their kids over for a 'Trampoline BBQ'. In for a penny, in for a pound and all that. Nine kids and three adults later there we all were happily soaking up the sun heaping self praise on each other while the trampoline did all the work.
We thought we were great. It was only four days but ignorance is bliss.
One thing we all acknowledged though was how tough a job it is as a stay at home parent and how much tougher it must be to raise kids on your own - whether by choice or not. It's all consuming, it's relentless and it's often thankless and we only needed a few days over a long weekend to experience this.
We couldn't fathom what it must be like if you have to hold down a job on top of all of that.
So as the title of this piece suggests, I salute and tip my hat to all the hard working single parents out there.
Best,
DD
---
Catch me on Facebook | @DigitalDadDiary | e: digitaldad@rte.ie
---