What to watch on RTÉ Player this week? The RTÉ Player team share their top picks to watch on RTÉ Player this week.

What's Trending?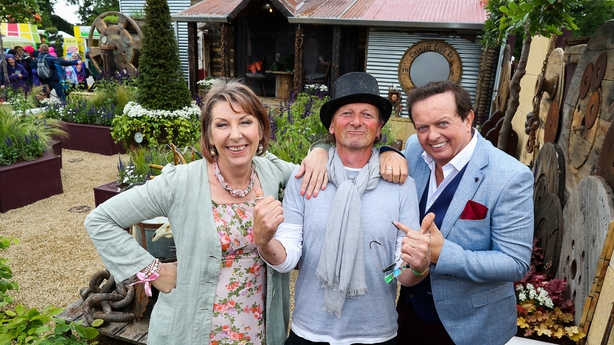 Aine Lawlor and Marty Morrissey return to the Phoenix Park to present three live shows from Bloom, Ireland's largest gardening, food and family event.
They will present the final of Super Garden when, after much deliberation, the judges reveal this year's winning designer with their show garden recreated at Bloom.
Highlights will include the awarding of medals, a flavour of the Food Village, a special report from two junior reporters as 'kids go free' and of course, an insight into the wonderful show gardens that have been created over just four weeks in Phoenix Park. Go to RTÉ Player for a special Bloom 2017.

What's New?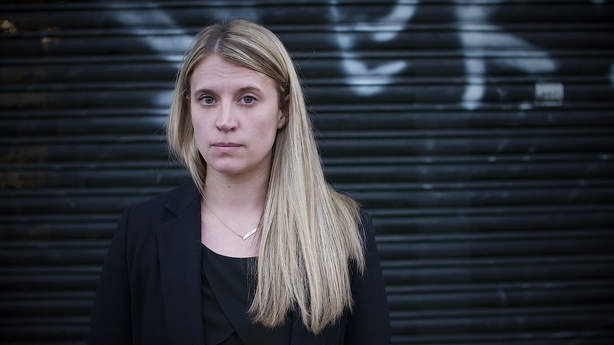 As the number of young women experiencing abuse in dating relationships is on the rise, RTÉ confronts this reality in a revealing new online current affairs documentary series UPFRONT: Domestic Abuse, exclusive to RTÉ Player.
With one in five women experiencing domestic abuse in their lifetime, in this two part documentary, RTÉ reporter Della Kilroy talks to the women behind the statistics, who are survivors of domestic abuse in dating relationships.
According to An Garda Síochána, domestic abuse is "everywhere", affecting women from all walks of life. However, the true scale of the problem is yet to be revealed. In 2014, the Garda Inspectorate Crime Investigation Report found that 45% of domestic violence calls were not recorded on the Pulse System.
If you have been affected by any of these issues raised in these programmes, please contact:
Women's Aid Freephone 1800 341 900 or visit www.womensaid.ie and www.2in2u.ie
AMEN 046 902 3718 or www.amen.ie
COSC www.cosc.ie
MEND 051 878866 or www.mend.ie
What Not to Miss?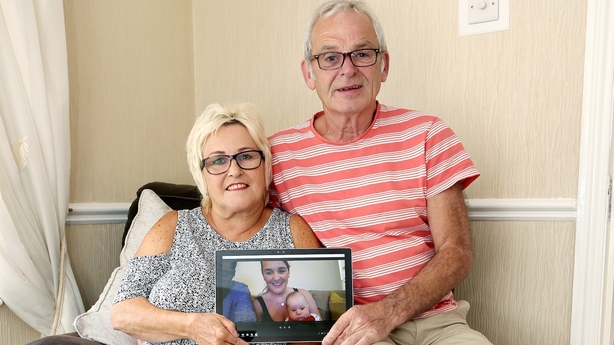 Missing You is a six part series about the lengths the Irish Diaspora will go to maintain and nurture relationships with their loved ones in spite of vast geographical distance.
The six-part observational documentary, captures their stories and witnesses their relationships all through the confines of video calls. Viewers see firsthand the intimacy, the honesty, the highs of everyday life, the lows, as well as the complexities of missing home.
By recording the video conversations of our group, as they call home to their friends and family, we experience everything with them, from big announcements to unexpected moments of everyday magic. Watch the first episode of Missing You now on RTÉ Player.

Documentary of the Week?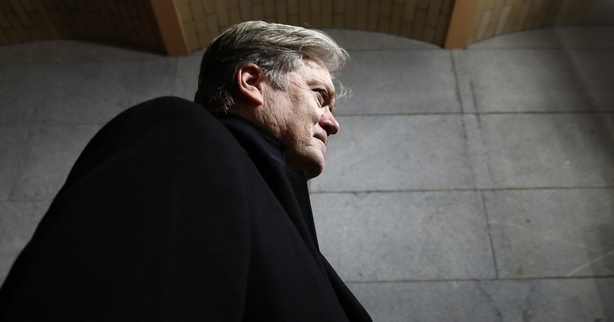 Watch this fascinating documentary on Donald's Trump chief adviser Steve Bannon and the former executive chairman of the controversial right-wing Breitbart News website.
Now available on RTÉ Player, Bannon's War gives insight into one of the key players in the White House and one of the main figures behind Trump's controversial travel ban. From Michael Kirk and the team behind "The Choice 2016″ and "Divided States of America" comes the inside story of Trump adviser Stephen Bannon's war — with radical Islam, Washington and White House rivals.
From how Bannon helped to orchestrate the rollout of Trump's controversial travel ban to his role in the power struggles and policy clashes that have defined the early days of Trump's presidency, to his uncertain future within the administration, Bannon's War is a meticulous portrait from one of the most acclaimed investigative teams in broadcast journalism.