Check out the creation of this Super Garden winner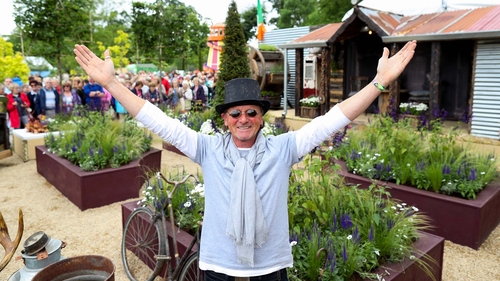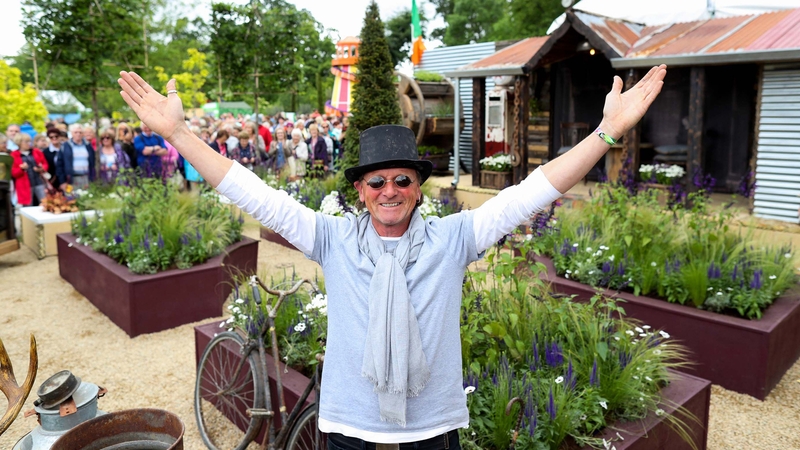 Des Kingston has been announced as the Super Garden 2017 winner, and he is beyond thrilled to have his garden featured in front of thousands at the Bloom festival in Phoenix Park.
"The garden sits right in my soul, right with me. It's exactly the way I wanted it to be – it's as true to the plan I came up with as it could have been," the Tipperary born man said.

"To have been given a silver medal for my first garden at Bloom has done wonders for my self esteem and I am immensely proud of myself, my family and friends.

"I love my garden so much I have decided to recreate it in my own garden Cahernorry ;Church and Gardens in Ballyneety, Co. Limerick which I am planning to open up to tours soon."
The Super Garden judges Gary Graham, Bord Bia's Bloom Show Manager, Leonie Cornelius, Woodie's Design Ambassador and Monica Alvarez, Super Garden Cuprinol Representative crowned Kingston as the Silver Medal winner.
Des dedicated the garden, called Rustica Hibernia or Rural Ireland, to his late father Jack who also had a passion for collecting and re-purposing things. He included items from his past, including the shop front of his grandparents shop in Tipperary.

Des is married to art teacher Kathleen and together they have four children Simon (32), Jessie (26), Susan (19) and Adam (13).
He designed the garden for the Fitzpatrick family, Rachel and Pat plus their sons Nathan (8) and Mason (6), in Annacotty in Co. Limerick and battled it out with four other designers to secure the coveted show garden spot at Bloom 2017.
Speaking about her new garden, Rachel said: "Having had a few weeks growth and plenty of sunshine our garden now looks fuller and greener.

"The boys love being out there playing games, building Lego and helping me collect the lettuce, kale and cabbage from the veggie wheel.

"It's like having an extra room to the house and is lovely to spend time in with family and friends."
The other gardens featured in this year's series included: Ashling Harrison: Hygge Garden, Calum Sheeran Purcell: Bamboombox, Martin Greenwood : Over the Rainbow and Madeleine Dineen: Sanctuary.
Each of the five designers had a tight budget and five weeks to create a garden that fulfilled the dreams of the homeowners. The TV series visited gardens in Kilmacud in Dublin, Annacotty in Limerick, Newtownmountkennedy in Wicklow, Clonsilla in Dublin and Tralee, Co. Kerry.
#Supergarden winner Des Kingston in his garden, Rusticana Hibernia #bloom2017 #rtebloom pic.twitter.com/6DHrNtLa3g

— RTÉ (@rte) June 1, 2017