With the bank holiday approaching, the rain forecast and my darling wife heading away for four days with her girlfriends, I'm quietly panicking about (1) how I'll cope with all 3 kids on my own and (2) what I will do with them for 4 full days.
Unfortunately, the usual safety net of my parents and in-laws has been pulled from under me as they too are all away. I'll be on my own so I'll have to 'dad up'.
While I map out and plan my exciting weekend of feeding, changing, cleaning, cooking, playing, crying, nursing and hopefully sleeping, I thought that I'd introduce my kids (Thing 1 & 2 anyway) to one or two of the best family movies – in my opinion – from the 80's and 90's.

And no, I don't plan on plonking them all in front of the screen for the entire weekend but there's only so much 'I Spy' that one can play.
Anyway as mentioned with some rain forecast for the weekend here are some of my top family movie choices. Feel free to add your own suggestions in the comments below.
---
The 80's
---
1. ET (1982)
Tagline: "He is afraid. He is totally alone. He is 3 million light years from home"
Plot: A troubled child summons the courage to help a friendly alien escape Earth and return to his home world.
2. The Goonies (1985)
Tagline: "They call themselves "The Goonies." The secret caves. The old lighthouse. The lost map. The treacherous traps. The hidden treasure. And Sloth... Join the adventure."
Plot: In order to save their home from foreclosure, a group of misfits set out to find a pirate's ancient valuable treasure.
3. Adventures in Babysitting (1987)
Tagline: "A lifetime of fun in just one night."
Plot: A babysitter must battle her way through the big city after being stranded there with the kids she's looking after.
4. Flight of the Navigator (1986)
Tagline: "David is eight years late for dinner... and the U.S. Government wants to know why. But David has an excuse, an absolutely fantastic excuse!"
Plot: In 1978, a boy travels 8 years into the future and has an adventure with an intelligent, wisecracking alien ship.
5. Big (1988)
Tagline: "You're Only Young Once But For Josh It Might Just Last A Lifetime."
Plot: After wishing to be made big, a teenage boy wakes the next morning to find himself mysteriously in the body of an adult.
6. The Princess Bride (1987)
Tagline: "Heroes. Giants. Villains. Wizards. True Love. - Not just your basic, average, everyday, ordinary, run-of-the-mill, ho-hum fairy tale."
Plot: While home sick in bed, a young boy's grandfather reads him a story called The Princess Bride.
7. Honey, I Shrunk The Kids (1989)
Tagline: "The most astonishing, innovative, backyard adventure of all time!"
Plot: The scientist father of a teenage girl and boy accidentally shrinks his and two other neighbourhood teens to the size of insects. Now the teens must fight diminutive dangers as the father searches for them.
8. Uncle Buck (1989)
Tagline: "He's crude. He's crass. He's family."
Plot: Bachelor and all round slob, Buck, babysits his brother's rebellious teenage daughter and her cute younger brother and sister.
Other Recommendations: Back To The Future, Gremlins, Who Framed Roger Rabbit, Labyrinth, Harry and the Hendersons, The NeverEnding Story,  The Karate Kid, Short Circuit. Ghostbusters.
---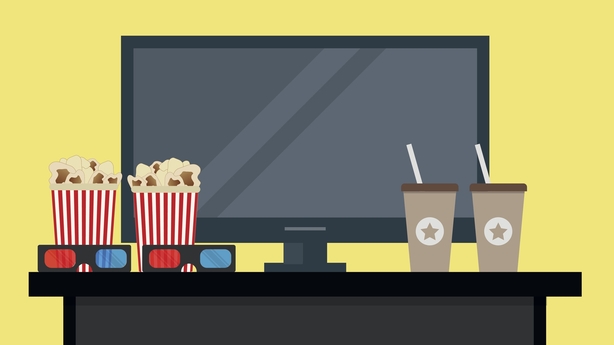 The 90's
---
1. Home Alone (1990)
Tagline: "When the McCallisters went on holiday they forgot one minor detail... Kevin"
Plot: An eight-year-old trouble-maker must protect his home from a pair of burglars when he is accidentally left home alone by his family during Christmas vacation
2. My Girl (1991)
Tagline:"When your Dad's an undertaker, your Mom's in heaven, and your Grandma's got a screw loose . . . it's good to have a friend who understands you. Even if he is a boy."
Plot: A young girl, on the threshold of her teen years, finds her life turning upside down, when she is accompanied by an unlikely friend.
3. Hook (1991)
Tagline: "What if Peter Pan grew up?"
Plot: When Captain Hook kidnaps his children, an adult Peter Pan must return to Neverland and reclaim his youthful spirit in order to challenge his old enemy.
4. Mrs Doubtfire (1993)
Tagline: "She makes dinner. She does windows. She reads bedtime stories. She's a blessing... in disguise."
Plot: After a bitter divorce, an actor disguises himself as a female housekeeper to spend time with his children held in custody by his former wife.
5. Free Willy (1993)
Tagline: "How far would you go for a friend?"
Plot: When a boy learns that a beloved killer whale is to be killed by the aquarium owners, the boy risks everything to free the whale.
6. The Sandlot (1993)
Tagline: "In the summer of 1962, a new kid in town is taken under the wing of a young baseball prodigy and his rowdy team, resulting in many adventures."
Plot: The adventure of a lifetime, the summer of their dreams...the dog of their nightmares.
7. Matilda (1996)
Tagline: "Somewhere inside all of us is the power to change the world."
Plot: Story of a wonderful little girl, who happens to be a genius, and her wonderful teacher vs. the worst parents ever and the worst school principal imaginable.
8. Jack (1996)
Tagline: "He's a healthy ten-year-old who's growing four times faster than normal. Now he's ready for the biggest adventure of his life...5th grade."
Plot: Because of an unusual aging disorder that has aged him four times faster than a normal human being, a boy enters the fifth grade for the first time with the appearance of a 40 year old man.
 
Other Recommendations: The Lion King, Forest Gump, Cool Runnings, The Mighty Ducks, The Little Rascals, Jumanji, Richie Rich, Dennis The Menace, Dr. Dolittle, Beethoven, Babe. 
Check out all the latest Movie reviews on RTÉ Entertainment.
Please feel free to add your own suggestions.
Best,
DD
---
Catch me on Facebook | @digitaldaddiary | digitaldad@rte.ie
---