Treating obesity through diet and lifestyle interventions alone hasn't work in any country in the world. Professor Carel le Roux says it's time to change the narrative.
RTÉ LifeStyle's Taragh Loughrey-Grant sat down with the Professor to discuss Ireland's growing obesity crisis.
You can listen to the full interview above.
1. What exactly is obesity?
Obesity is a chronic condition of the subcortical areas of the brain which increases hunger and reduces people's ability to satiate their appetite after eating. Consequently, the person eats more food and gains weight until the excessive accumulation of fat tissue impairs health.
2.  How is it being treated and how should it be treated?
The mainstay treatment for obesity thus far has unsuccessfully tried to reduce body fat by diet and lifestyle interventions alone.
This approach hasn't work in any country in the world as it tried to address a symptom of the disease (i.e. overeating) instead of the cause (i.e. excess hunger and reduced satiety).
We need to completely change the narrative if we have any chance of helping people who live with the disease. We need to understand that some people will always feel hungry or less full, but we also have to all work together to make sure people with obesity can remain compliant with the treatment we prescribe.
Treatments programmes should include diet and exercise regimes, weight loss medication, cognitive behavioural therapy and obesity surgery.
3.  How many people in Ireland are currently obese? What are the future predictions?
At the moment, Ireland has one of the highest obesity rates in Europe. Obesity affects more than one million people here.
This means that one in four [Irish] adults are obese.
Furthermore, one in four children are overweight or obese making them highly likely to become obese adults. Obesity is directly linked to a host of health problems including type 2 diabetes, high blood pressure, sleep apnoea, heart disease, and cancer.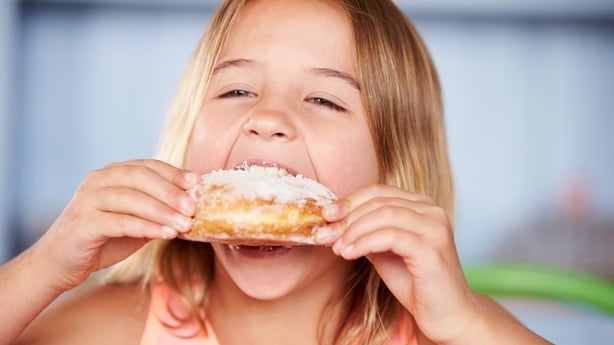 4.  Are we able to reduce the number of people who are predicted to be obese by 2025/2030? Will we?
Yes, we can if we have two specific and discreet strategies. The first is to focus on people who are normal weight to make sure they don't become overweight or obese. These are the people we should focus our prevention strategies on as they don't have the disease yet.
The second strategy is to treat the people that already have the disease.
Our treatments will have to reduce their hunger and increase their fullness. 
5.  What would we need to do?
We need to recognise that obesity is a disease and that obesity is a disease that requires treatment. We should start with those people who have other associated diseases that will become better if they lose 10% of their weight such as diabetes, subfertility and sleep apnoea.
We should then treat patients with obesity-related diseases which may not necessarily get better with weight loss, but will not deteriorate if we can achieve weight loss.
Finally, we also need to treat those people with obesity who are not yet sick by using the weight loss to keep them from developing diseases such as diabetes, subfertility or sleep apnoea.
6. Childhood obesity is on the increase - can you share your views on the situation? Why is this happening?
Children can also develop diseases of the subcortical areas of their brains that will make them feel hungrier and less full. It is however much harder for children to deprive themselves of food when they are hungry.
Their hunger often drives them to eat foods that are very high in fat and sugar as these foods also allow the reward centres in their brain to be maximally stimulated.
The current environment has many palatable high fat and high sugar foods specifically targeted at children. These foods increase calorie intake more aggressively in young people.
Removing these foods from society will not resolve the extreme hunger and cravings of children. The solutions which may prevent the disease are not the same as the solutions that will treat the disease.
Our treatments that can reduce hunger and increase fullness in children are limited. 
Therefore, the hunger and lack of satiety in children remain challenging problems that frustrate parents, healthcare professionals and often leave children very despondent.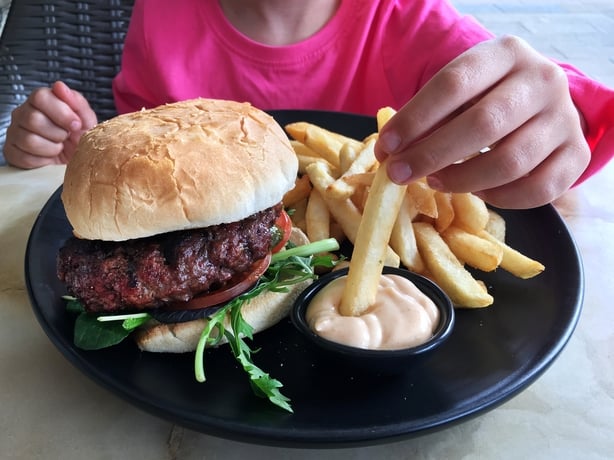 6.  Who else is at risk?
We all live in the same environment, yet there is a wide range of body weights in the population. Not everyone in Ireland is at risk of obesity as many people feel full very quickly after they have eaten a small amount of food, irrespective whether the food was high or low in calories.
Most people who live in an environment that help or contributes to obesity will, however, gain some weight. The amount of weight they gain depends on the subcortical areas of the brain. 
7.  What is the average clothes size and weight of a child, woman and man in Ireland or is that relevant?
This is a very interesting question as there is not many other diseases which we as a society will connect to personal appearance.
Many other diseases of the subcortical areas of the brain are not immediately apparent to the lay public.
The reason why people with obesity face such significant discrimination is because they cannot hide the signs of the disease. Although the excess fat mass that they carry isn't the cause of the obesity, it is a consequence which exposes them to the ill-informed judgment of the lay public.
We have a responsibility to education the public that obesity is a disease and a disease that requires treatment. We need to reduce one of the last forms of acceptable discrimination left in our society.
8.   Are there any role model countries who are tackling the issue that we should look to?
Obesity is a global problem, affecting people from every country in the world. However, some countries have implemented strategies to prevent the disease and treat the disease.
Good examples are Sweden, France, and the Netherlands where they treat 100-fold more people for obesity per year than we do in Ireland.
9.  Aside from saying 'eat less, exercise more' - what do we need to do?
We need to help people with obesity to reduce their hunger and increase their fullness.
We need to find personalised approaches to get the right treatment to the right patient at the right time.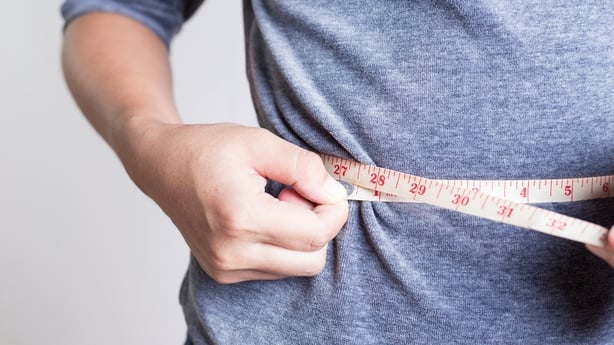 10.  Is comfort and emotional eating an issue here? What is that?
Food is often used as an emotional regulator. If we are happy to celebrate that by increasing the stimulation of the reward centres in our brains with palatable food.
If we are sad we try to use the reward from palatable food to increase the signals to the reward centres of the brain.
Many people will gain some weight during an emotional period, but the body will usually regulate itself and the person will return to their usual weight. In some people, ongoing emotional stressors can lead to a prolonged period of overeating which would make it harder for the person to return to a normal weight.
While a small number of people will gain a large amount of weight during an acute episode of stress which may set off a series of events which leads to rapid weight gain which can be very difficult to bring back to the set point again. 
11.  Anything else that you would like to highlight from your notes or elsewhere?
Obesity is a chronic brain disease which has enormous impacts on the individual, healthcare systems and society.
We are now getting closer to find personalised approaches to get the right treatment to the right person at the right time to help them feel less hungry and fuller after a smaller me.
The LifeStyle Show is a weekly podcast that aims to deliver honest, helpful, healthy and sometimes humorous advice for all of life's areas from learning how to budget to home decor, taking up yoga and finding a work life balance. Check out our full list of podcasts here.