Cher has been an icon to millions of fans across the globe for decades. On Sunday, Billboard made her status official by honouring the Queen of reinvention with its Icon Award at the 2017 Billboard Music Awards.
Always and forever an ICON! #Cher I love you! #billboardmusicawards #billboard pic.twitter.com/qV3EibOwgZ

— Christian Siriano (@CSiriano) 22. Mai 2017
She thanked a couple of people who accompanied her through her career and on her path to success. A very special shout-out went out to her mum:
"I want to thank my mom because when I was really young, my mom said, 'You're not gonna be the smartest, you're not gonna be the prettiest, you're not gonna be the most talented - but you're gonna be special.'"
Harsh but when you think about it, true of most of us and a great push to get up and get out there! Hopefully she didn't impart it when Cher was too young or vulnerable. You can definitely see the part-Irishness in her mum, Georgia Holt, who says that she is also part English and German.

The Goddess of Pop, whose real name is Cherilyn Sarkisian, took over the stage to perform the biggest hit of her career - the 90's anthem Believe - which spent four weeks at No.1 on the Billboard Hot 100, selling over 20 million copies worldwide.
The stunning performance is her first return to an award show stage in fifteen years...
Cher belted out the tune while rocking a sparkling rhinestone fringe dress over a skin-toned bra with pink heart pastries and a white wig with pink dip-dyed ends.
She had everyone singing and dancing in front of the stage...
One of my favorite parts of the #cher performance at the #BBMAs was seeing @AnselElgort singing along in the audience. pic.twitter.com/br9pvwELef

— Franky (@RKOBlackSwan) 22. Mai 2017
... and backstage.
MOMENT: @celinedion singing along with @cher backstage at @BBMAs #bbma #cher #CelineDion pic.twitter.com/6ptcUOfUx4

— Frank Elaridi (@frankelaridi) 22. Mai 2017
The Grammy, Emmy and Academy Award winner surprised the audience when she walked out on stage in her black, skin-tight, sequined see-through bodysuit, leather jacket and her definitive Cher wig to perform her 1989's hit If I Could Turn Back Time.
In a recent interview the singer, who just turned 71-years-old on Saturday, told Billboard for their May 27th issue, that she isn't really enjoying getting older:
"I don't like getting old," she said. "I'm shocked that I can still run across the stage at my age. I thought I'd be dead!"
But the reaction on social media during her performance proves that there is no need to turn back time.
Not gonna sit here and act like ya ain't see @cher SLAY the #BillboardMusicAwards2017 LOOKING 30 when she's 71. #LEGEND #ICONIC #CHER 🙏 pic.twitter.com/CtIfLyfl0D

— June_1013 (@jlivity13) 22. Mai 2017
This girl still has it...Can you see freedom in her 70's!#cher https://t.co/Ec5SyIxsFk

— Hj (@Hjplatinum) 22. Mai 2017
So I know we're not gonna sit here and ignore the fact that #Cher is 71 years old and her body is killing it❤️🔥

— Annette (@net7rok) 22. Mai 2017
When the pop icon accepted her Billboard Award, she gave an emotional speech about her long-lasting presence in the entertainment industry:
"Thank you. So, I wanted to do what I do since I was 4 years old, and I've been doing it for 53 years. That is not an applause thing; I'm 71 yesterday!"
"Iv Been Doing It For 53 Years!" @Cher's #BBMAs Acceptance Speech #IconCher pic.twitter.com/K8mST5gomP

— Classic Cher (@CIassicCher) 22. Mai 2017
Looking back on her life, the 71-year-old three times Golden Globe Award winner told Billboard: "When I think about my life, it was a really good life - it was hard, it was crazy and it was laced with amazing and treacherous and sad, like everybody's life."
Reflecting on her career she said:
"Things just didn't come easily to me. I made lots of mistakes."
We need your consent to load this Instagram contentWe use Instagram to manage extra content that can set cookies on your device and collect data about your activity. Please review their details and accept them to load the content.Manage Preferences
It's no secret that her relationship with her long-time duet partner Sonny Bono (I Got You Babe) was a roller coaster ride. She went on to explain that she couldn't stand how much Bono was in control of her life and career, which left her devastated at certain times:
"Maybe we should have never been husband and wife. Sonny could be the best person you ever met - the funniest, the most adorable... or not. He was like the little girl with the curl."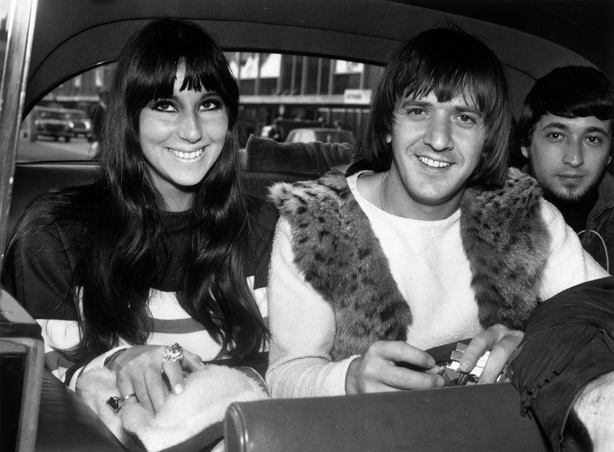 But Cher isn't called the Queen of Reinvention for no reason. After divorcing Bono she changed her sound, style and created the woman who became an Icon in her own right.
We need your consent to load this Instagram contentWe use Instagram to manage extra content that can set cookies on your device and collect data about your activity. Please review their details and accept them to load the content.Manage Preferences
Even though she isn't really a fan of the public figure she created, she has all reason to be proud. She told Billboard:
"I'm not a Cher fan. I just don't think my aesthetic taste lies in her direction."
She went on to explain: "I am who I am, it doesn't make any difference what I'm supposed to be."
The truth is that an endless amount of people love her for being who she is.
She inspires diverse people through all generations - teaching them to believe in themselves, to be courageous enough to stand out and celebrate their uniqueness proudly and loudly, no matter how many critics come along - 'cause that's how icons are made.
Check out the 2017 Billboard Music Awards Pink Carpet Fashion by clicking here and get all the latest updates on Twitter, Facebook, and Instagram!