Donal O'Donoghue meets RTÉ 2fm broadcaster Louise McSharry to talk motherhood, health and podcasts.
"There is a lot of pressure on women to be the perfect mother. So it's important to say that it is not always happy. It has been tough and it is tough but also very rewarding."
On the topic of breast feeding, Louise says: "One day Sam had been feeding for six hours straight and at the end I felt myself getting annoyed with him.

"I thought, 'I can't be annoyed with my little tiny baby, that's not right!' Before I breastfed I would have been quite judgemental, thinking that if it wasn't working it was only because the mother hadn't tried hard enough. I now know that I was an idiot thinking that.

"I still hope that if I have a second child I will be able to have that journey. But it doesn't always work and it's OK to let it go if it isn't working and it's detrimental to you and your family."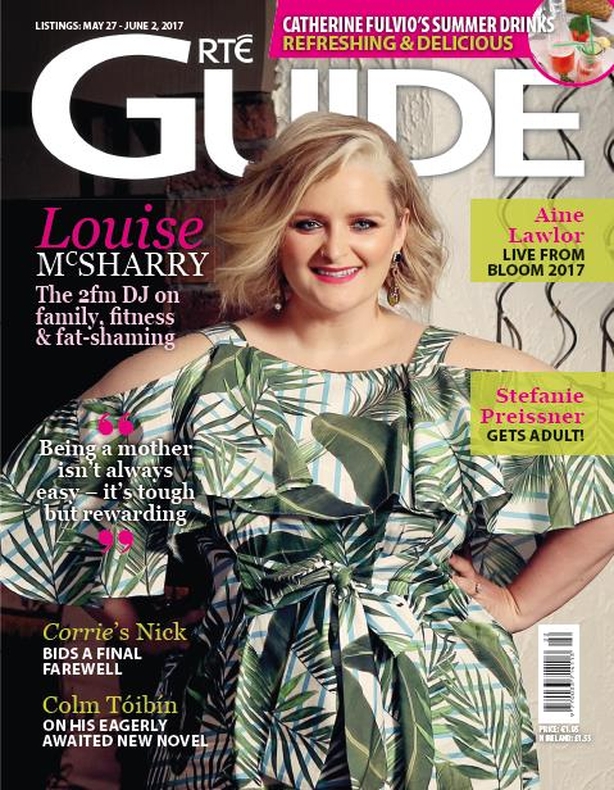 Elsewhere in the RTÉ Guide:
Owen McDonnell: The award-winning actor is at the centre of revenge thriller, Paula. Donal O'Donoghue speaks with him.
Áine Lawlor: The broadcaster talks Bloom with Andrea Byrne.
Stefanie Preissner: Darragh McManus meets the Cork writer, broadcaster and commentator.
Colm Tóibín: Donal O'Donoghue catches up with the award-winning author.