We need your consent to load this rte-player contentWe use rte-player to manage extra content that can set cookies on your device and collect data about your activity. Please review their details and accept them to load the content.Manage Preferences
Picture the scene. You're twenty-two, you've just landed a new job, the world is at your feet and time is on your side. You've got plenty of things on your mind – nights out with friends, holidays abroad, making a good impression in your new office. The last thing you're thinking about is breast cancer.
On Wednesday's Ray D'Arcy Show on RTÉ Radio 1, 23-year-old Sorcha Lavelle and her mum Sally shared their experience of being dealt that crippling blow in August of last year. Rather than buckle under the weight of the shocking diagnosis, they put their best foot forward and did what needed to be done.
Today, Sorcha is cancer free and ready to share her story
"I have beaten cancer in the past nine months and I'm here snapchatting my experience. I think it's great to show people how much you can come out of something"
In the months prior to her diagnosis, Sorcha began feeling tired and unwell and suffered frequent ear aches. This prompted a trip to the doctor and within a matter of weeks, she learned she was dealing with aggressive breast cancer.
There followed a whirlwind of hospital appointments, chemotherapy and wig shopping but Sorcha handled each challenge along with way with grace and as much humour as she could muster. She does have some advice for friends and family of cancer patients though.
"People love to Google… People love to say, oh, if it grows and if it's sore, it's not cancerous, and it's not right. People shouldn't say it to you."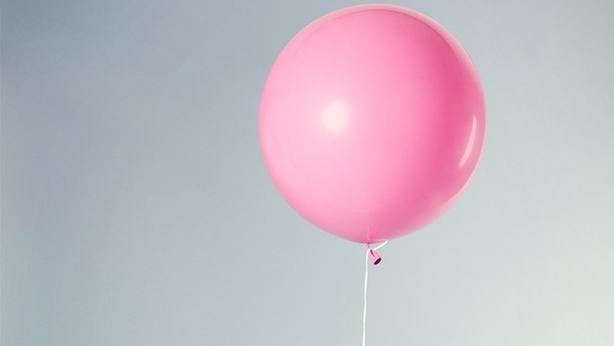 Suddenly issues not usually on a twenty-two year old's radar become poignantly real. "I don't know if my chemotherapy has made me infertile or not", she says.
There wasn't time to take many precautions before the treatment. "It's either do this, this way, or you're dead," says her mum Sally.
Sorcha has undergone a mastectomy and is planning on having the operation repeated on her other breast to ensure the cancer can't come back. "For my own peace of mind, it's the best possible way for me."
Despite nine intense months of pain, turmoil and tough decisions, Sorcha and her mum remain unshakably upbeat. From chronicling her experiences online to creatively styling her head scarves, it's clear this now twenty three year old won't let anything dull her sparkle.
"Even during my chemotherapy I still went on nights out. I went out for my cousin's birthday in October after being diagnosed. I threw my wig on, I got my hair done, I got my make up done and I just went out, and I stayed up until 6am!"
For the full interview click here.