Taragh Loughrey-Grant speaks to Ciaran Dunne, the co-founder of yourdaysout.ie to get a list of indoor and outdoor activities taking place around the country this Easter.
 Outdoor Events
1. Egg Hunts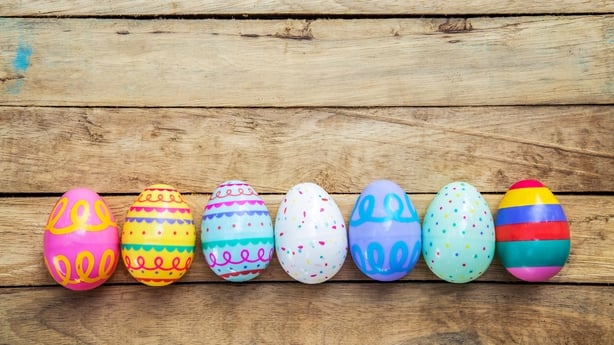 The annual Cadbury Easter Hunt for Barnardos will take place again this year in Dublin's Merrion Square on Friday 14th April and Saturday 15th April 2017. Tickets sell out fast so book early.
Westport House & Gardens host Mayo's finest Easter Egg hunt on Easter Sunday 11:00-18:00. It promises to be an egg-cellent day out and includes all the rides in the Pirate Adventure Park. The Pirate Adventure Park is open throughout Easter from 8th April - 23rd April.
Ailwee Caves have lots of fun and games for all the family on Easter Sunday during the Ailwee 3,000 Cadbury Creme Egg Hunt.
Clonfert Pet Farm will host their annual Easter egg hunt taking place between the 15th & 16th April. This year they are making it extra special by taking part in the fantastic Great Irish Bake for Temple street, to help raise crucial funds for the hospital.
Wooly Wards Farm Easter Events include live lambing in the maternity ward, pet baby animals in the nursery, hunt for chocolate Easter eggs, and enjoy the spectacular Animal Theatre show on the 14th, 15th, and 16th of April from 2pm to 5pm.
Easter Egg painting and an Easter Egg Hunt will take place on Easter Saturday, 15th of April 2017 at 3pm at the Atlantic Apartotel in Bundoran.
There is a Barracks Egg Hunt in the National Museum of Ireland (Decorative Arts & History) on 13th April from 2:30-4:00pm. Can you find all the eggs hidden in the Museum's exhibitions? Follow the trail and test your knowledge to find the Museum's golden egg. Complete the trail to receive an egg-cellent edible reward! No booking required.
Check out your favourite local venue as loads and loads of centres now organise some Easter events.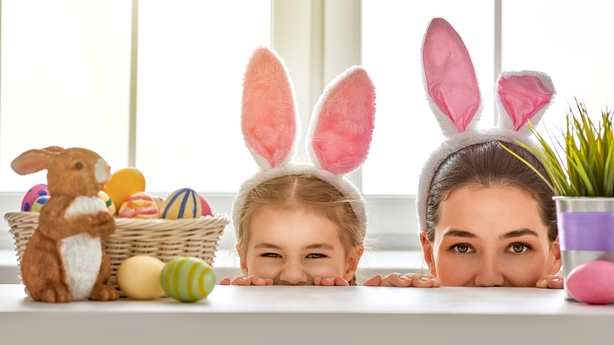 2. Cruinniú na Cásca - A meeting at Easter. Creative Ireland initiative presented by RTÉ is a free public event which will take place in towns and cities across Ireland, on Easter Monday with a special large-scale event in Dublin
3. Funderland is back in Cork but this time at a new location at Creamfields on the Tramore Road. They are open from Saturday, April 1st through to Sunday 23rd and if you are looking for a fun day out for the entire family then a visit to Funderland is a must.
4. Zipit Forest Adventures, Dublin, Cork and Roscommon are open all over Easter, including Easter Sunday, when they will have an egg hunt for the children with clues up on the circuits and plenty of eggs to be won!
5. Freedom Surf School in Tramore have a special Irish Surfing Experience over the holidays from April 10th to 23rd where you can enjoy using your cúpla focal while having fun learning to surf at Irelands Bilingual Surf School.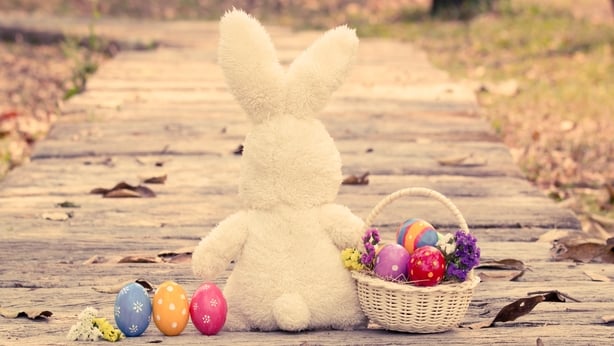 Indoor Events
6.Tom Duffy's Circus will be in Cavan, Enniskillen, Omagh, Donegal Town, and Letterkenny.
7. Your little explorers can become Junior Palaeontologists at The National Reptile Zoo in Kilkenny during Easter by finding an egg at the indoor fossil site. The National Reptile Zoo's Lost World is also reopening in Funtasia Water Park in Drogheda during Easter.
8. The Ark in Temple Bar, Dublin is a unique, purpose-built cultural centre in the heart of Dublin's Temple Bar, where children aged 2 -12 can explore theatre, music, literature, art, film, dance and more. The fantastic Jeramee, Hartleby and Oooglemore on show from April 12th – 26th 2017 for ages 3+, duration 50 mins. Three oddballs try to understand the world in this delightful piece of kids' theatre for ages three-plus
9. An escape room is a physical adventure game in which players are locked in a room and have to use elements of the room to solve a series of puzzles and escape within a set time limit, or having completed a mission.  There are a number of escape rooms in Ireland all with different features and age suitability.
GoQuest is an indoor, multi-challenge themed arena for older children, teenagers and adults. Their custom designed arena has 27 unique challenge rooms for you to try. You are not locked into each room but try and score points by completing a challenge within the time limit. Children as young as eight will enjoy it as part of a family team and some of the physical games are like a live version of the Cube.
Weescape Dublin & Weescape Cork actually lock you in the room and you have 60 minutes to escape by solving puzzles, finding clues and pass tests of skill. As the game can be quite complex with some mild scary themes it is mostly enjoyed by over 12s. Great Escape Rooms in Galway and Great Escape Waterford are similar with different themed rooms to escape from.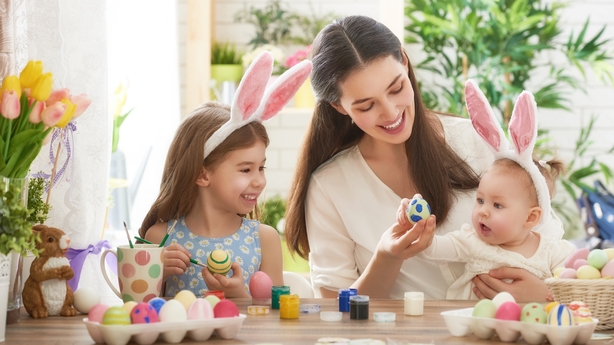 10. Museums
The Museum of Natural History in Dublin have a Dead Zoo Tour on the 15th April at 2:15 & 3.00pm. Where can you find an eel that swallowed a frog, a smelly pilot whale skull and giant fossil skeletons found in Irish bogs? Join a tour at the Dead Zoo to discover more about the history of the collections and the animals on display. No booking required but places are limited. Not wheelchair accessible.
Join the Ancient Egyptian Animal Adventure and explore two Museums in one day on either 12th or 19th April between 11am and 1pm! Begin and collect the trail at the Museum of Natural History on Merrion Street, and come face to face with the animals of Africa. Complete the trail at the Museum of Archaeology on Kildare Street, where you will discover ancient Egyptian animal gods!
In the National Museum Country Life in Mayo there are plenty of family activities and events scheduled over the Easter break starting on the 12th April from 2.30pm - 3.30pm with an Art Workshop.Did you know that the Vikings used decorated silver arms rings as money? Join the education team to learn about the hoard of silver arm rings found in Co. Mayo and find out how they were decorated. Then design and print your own Viking pattern. 
On the 18th of April the National Museum Country Life in Mayo has two workshops. First at 11am-12pm is a hands-on STEM challenge brought to you by Toodlelou called Egg in the Sky. It is for children aged 2-4 (accompanied by an adult) and booking is required. This is followed by a hands-on STEM challenge for older children ages 5 - 8 years old, again brought to you by Toodlelou. It's called Amazing Flying Eggs; do you think you can build a vessel to launch an egg in flight without cracking? 
Commemorate Easter 1916 with a family friendly tour of Proclaiming a Republic: The 1916 Rising exhibition at the National Museum of Ireland (Decorative Arts & History).  Explore some of the highlights of the Museum's extensive Easter Week collection. Tours at 2.30pm and 3.30pm. No booking required, but places are limited and allocated on a first-come basis 15 minutes before tour starts.