Calling all parents, teachers, guardians, families...Rearing To Go is for you - it's a new series where RTÉjr talks parenting. This week we're looking at all things...nits. Yep. Take our nits quiz and see how much you know!

We've got all the advice that you need to treat and prevent an outbreak in your house.
Head Lice - The Facts:
According to mum of seven and writer/blogger Jen Hogan and pharmacist Tomás Conefrey, if you want to get rid of nits and head lice you need to understand the life cycle which works like this:
Nits, the eggs, take 7 to 11 days to mature and hatch.
The baby louse takes 9 to 12 days to grow into an adult. A fully grown adult louse is the size of a sesame seed.
Once an adult, it needs to find a mate. (Soo romantic).
24 hours after pairing the female lays her first eggs – and then keeps laying them day after day, after day, after day...after day for about a month. They can lay thousands of eggs over their lifecycle.
Head lice die if they don't have contact to fresh blood supply from the scalp within two days.

Advice from the Irish Pharmacy Union on Prevention and Cure:
1. Check children's hair for lice regularly, ideally twice a week. Use a wet comb made for the purpose. Combing through wet hair makes the process easier. Good light is important.
2. Check close to the scalp, behind the ears, around the nape of the neck, top of the head and under the fringe.
3. Treat the hair only if live lice or unhatched eggs are present. Treat the child and other family members as soon as possible. Always ask your pharmacist for advice on the most appropriate treatment to use.
4. Inform the school, contacts, and friends when your child has head lice. The school can then inform other parents that there is an outbreak, so everyone can check and treat their own children.
5. If going the chemical treatment route always follow the instructions on the treatment pack and any advice given by your pharmacist. Products used to treat head lice do not prevent the infection from occurring and should never be used 'just in case'.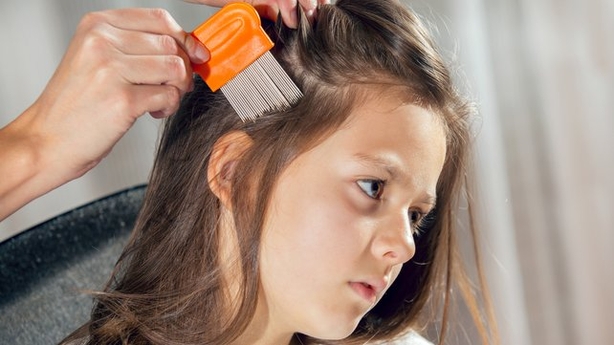 For more read 'Headlice Everything You (Don't) Want To Know'.